Based on previous watch design of Samuel Jerichow, you can tell that he's a fan of lines, that's why most of his watch designs involve lines to tell the time. Vein watch features 4 digit analog display inspired by LED watch concept, the numbers from 1 to 9 are located on the display similar the one you see on the analog watch. The number 0 is located at the 12h position, therefore, 10 and 11 are not used. This is where the appearance of vein comes to play, it starts from the top left corner of the main display then splits up into branches of 4 capillaries to represent the hours and minutes of current time. You need to read the numbers in the order in which the capillaries branch off. The flows of those capillaries that run through leave the display on the lower right corner.
Designer : Samuel Jerichow for [Tokyoflash]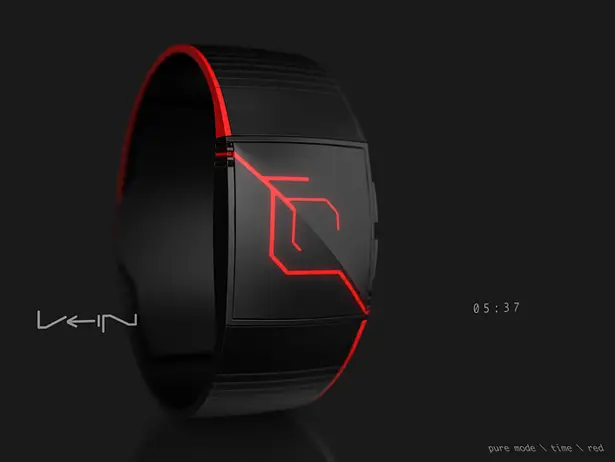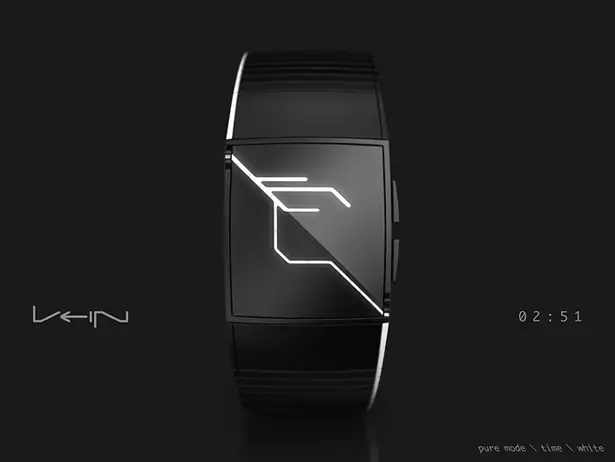 To be honest, we're having a hard to read the time, hopefully Jerichow can come up with upgraded version that is easier to read. Having said that, Jerichow understands that the reading method is can be pretty challenging, so, he tries to ease things up with the help mode. If you use this mode, all numbers are lit up, there's a little center dot to locate the ends of the capillaries with a little arrow to guide where to start reading. AM/PM indicator is also displayed to let you know are you in 12h mode or 24h mode. Yes, it can be a bit tricky to read the time since indicators and numbers are displayed in 45-degree in order to follow the direction of the electro vein light flows.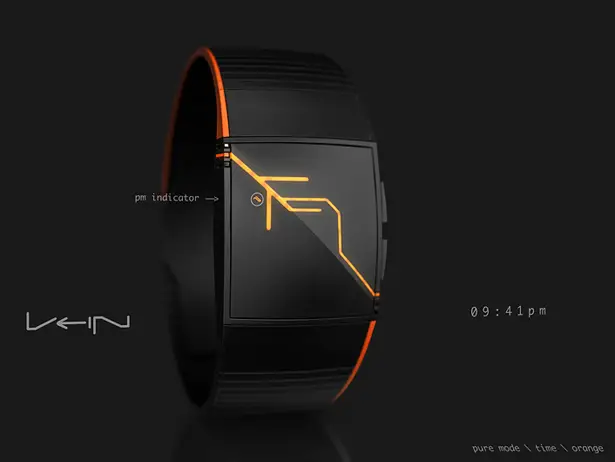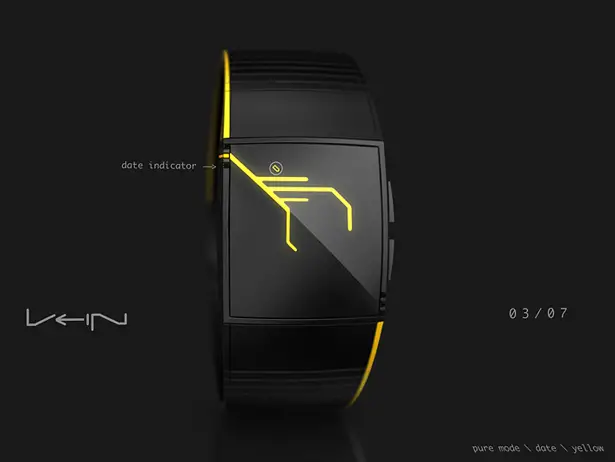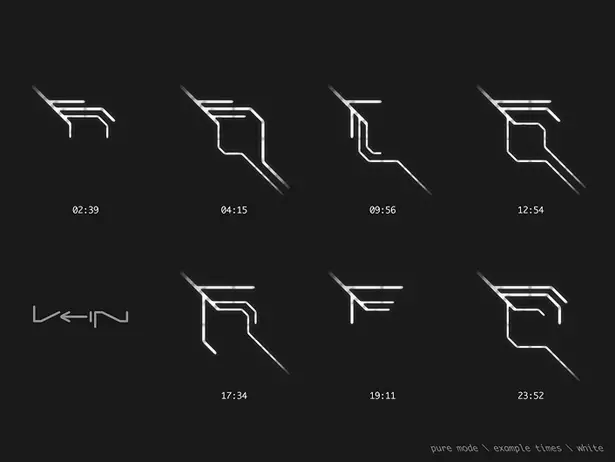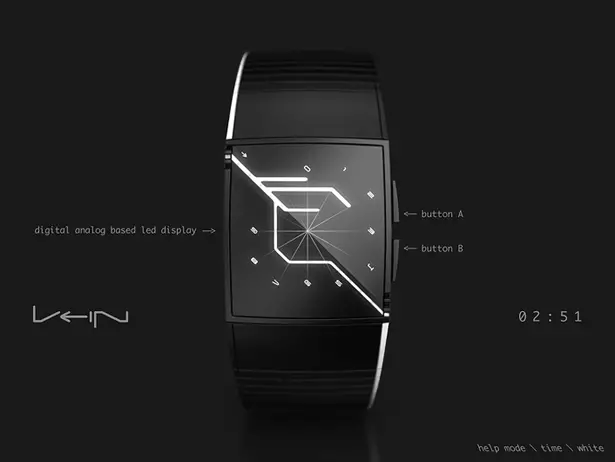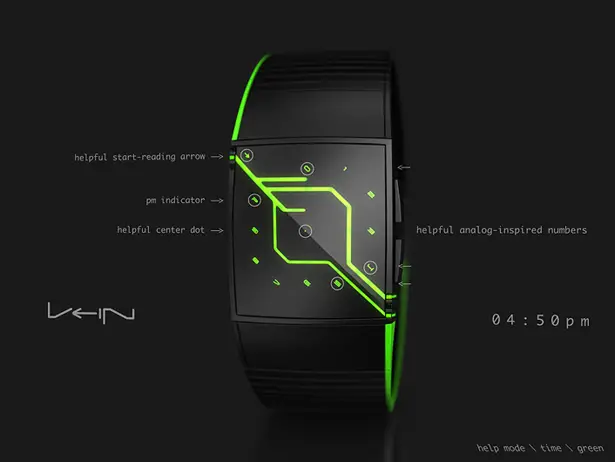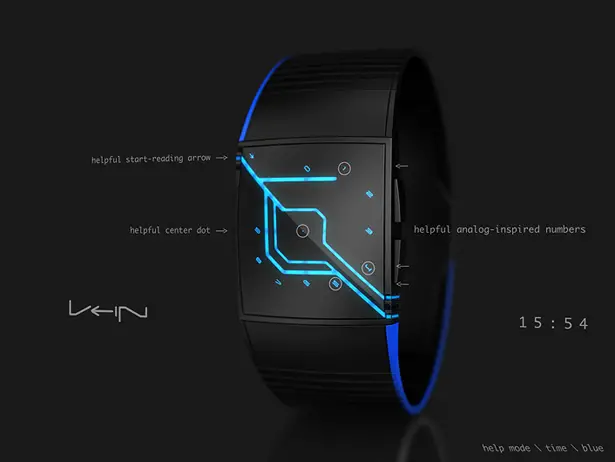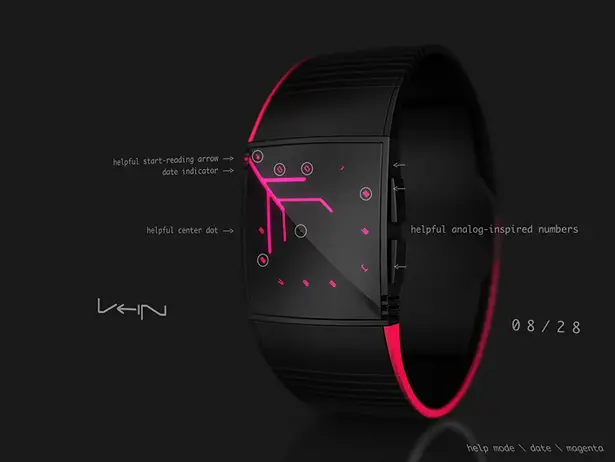 *Some of our stories include affiliate links. If you buy something through one of these links, we may earn an affiliate commission.