Do you want cleaner air for your city? Riding a bike is one of the answers. In most green conscious cities, bike sharing is now commonplace, especially in Europe. There are many people choose to ride into work or just cycle for sport and pleasure. However, according to EU Commission's Traffic Safety Basic Facts, there are more than 2,000 cyclists killed on Europe's roads every year, one of the reasons is the communications difficulties between drivers and cyclists. It would be hard for cyslists to remove their hands from handlebars to send signals when changing direction, stopping, or to express thanks.
Keeping this in mind, Ford has designed an Emoji Jacket as part of "Share The Road" campaign. It works just like backpack with LEDs for signals, but this time, riders don't have to wear an extra bag, they simply wear a jacket.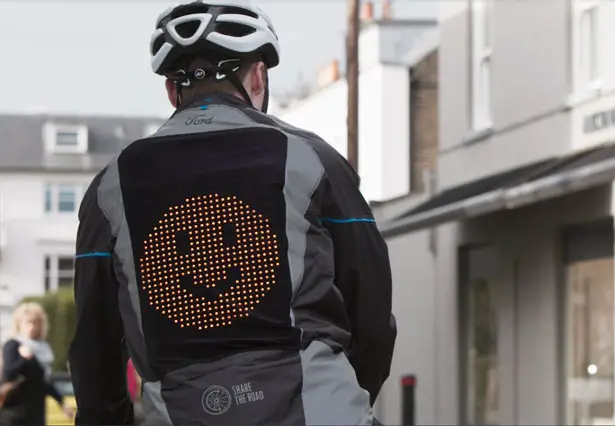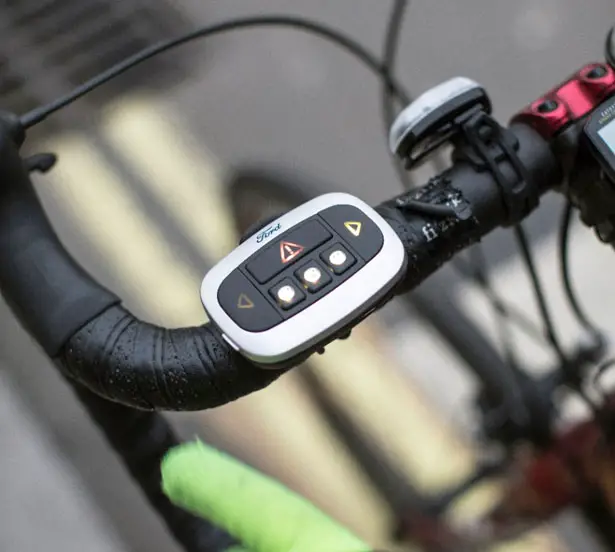 Ford Emoji Jacket is only prototype, it's not available to buy, the design just wanted to show you how tensions could be eased by allowing riders to clearly show other vehicles what their intentions are, or how they are feeling.
Emojis have been known as the most easy way to display our feeling and reaction, it's like the first language in digital world. According to Emoji Trend Report, people feel more comfortable expressing their emotions through emojis than a phone call.
Ford Emoji Jacket has been designed with a LED mesh panel that displays one of three existing emojis, arrows, and hazard signal. Cyclists can activate each emoji or indicators through a wireless remote mounted on the handlebars.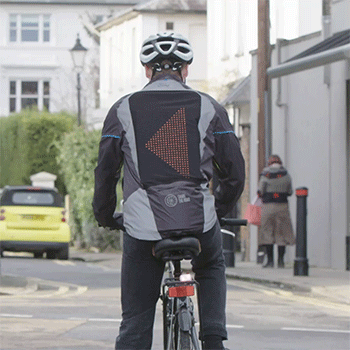 *Some of our stories include affiliate links. If you buy something through one of these links, we may earn an affiliate commission.