Here's an all-terrain vehicle, SHERP Pro ATV Vehicle, that will impress everyone for its off-road performance. This vehicle is based on developments of domestic designers, it demonstrates a new level of ATV construction. Sherp ATV can easily handle fallen trees, boulders, or any other obstacles up to 70cm high. It floats smoothly, it can easily pass deep snow, marshes, or even move out of the water onto ice. The company promises a trouble-free machine where you can repeatedly use it to explore areas where no man has steeped gone before.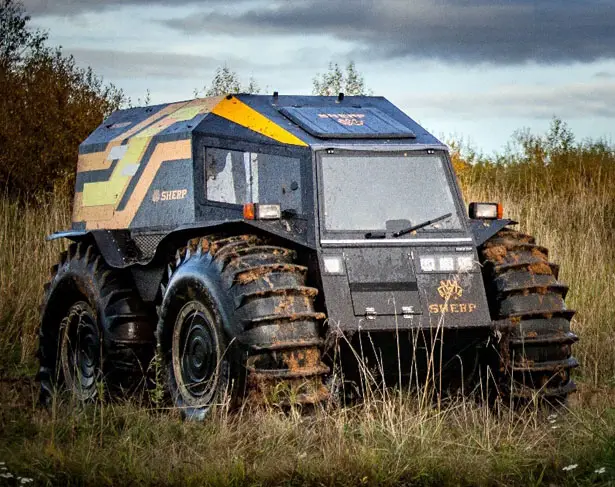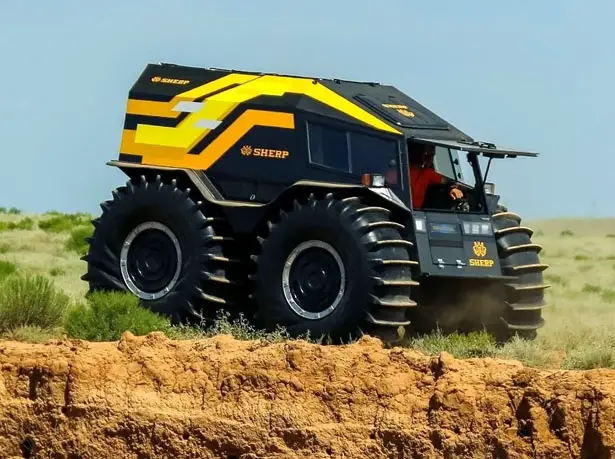 Driving SHERP Pro ATV Vehicle, the driver would feel strong and quiet, it has been tested on pristine nature of Taiga and Tundra, Ugra swamps, and also mountains of Kola Peninsula. The high buoyancy feature can be achieved through that sealed body and tire inflation system. This ATV features a pneumocirculating suspension and in-process easily adjustable pressure in tires for different soils. On any type of soil, this vehicle runs on low fuel consumption (diesel), only two to three liters per hour on any type of soil.
SHERP Pro ATV vehicle has load capacity up to 1000kg despite its compact size. The simple and reliable design allows this vehicle for easy movement in any limited space and easy.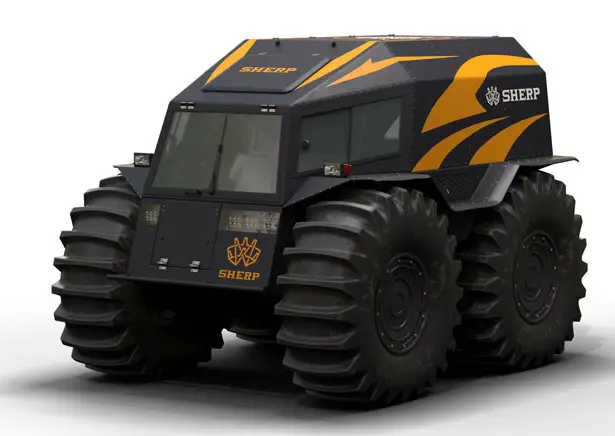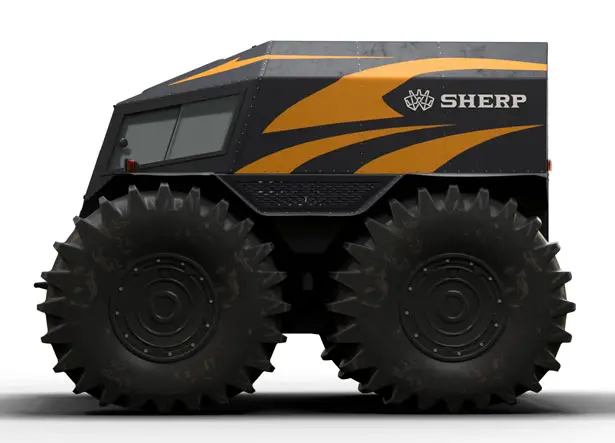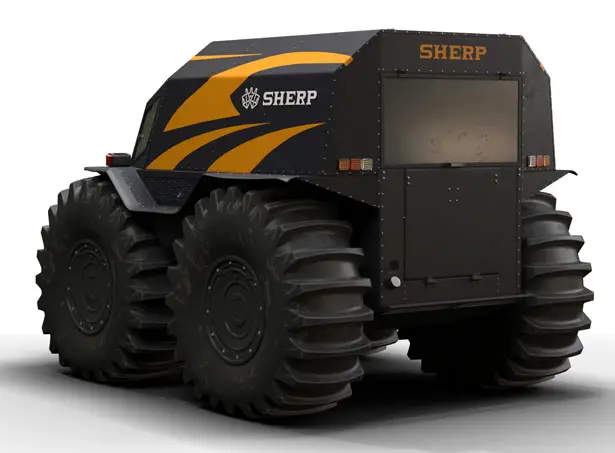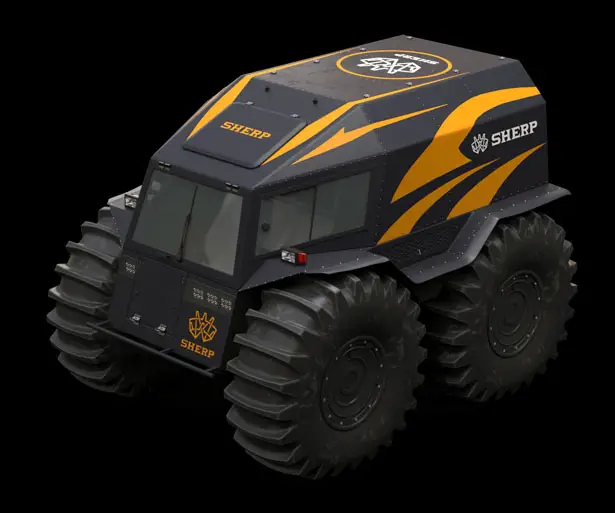 *Some of our stories include affiliate links. If you buy something through one of these links, we may earn an affiliate commission.