The concept of Floating Pot is to enable your plant to communicate with you. When it comes to plants, all we usually do is just water our plants and watch them grow, but in the process, we don't understand their needs. The starting point of this design is to create a way to tell us if our plants need more water. The structure of this pot responds to the lack of water, in this way, we can maintain the water level to keep your plants healthy.
Designers : Diach Seo and Dahyun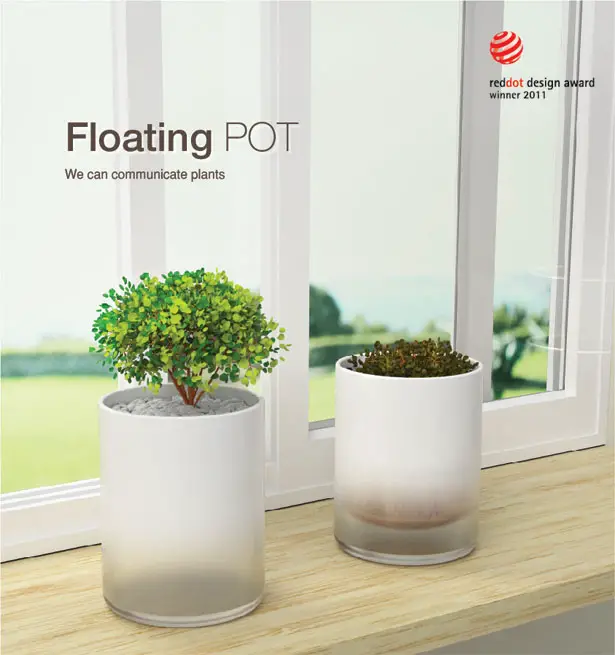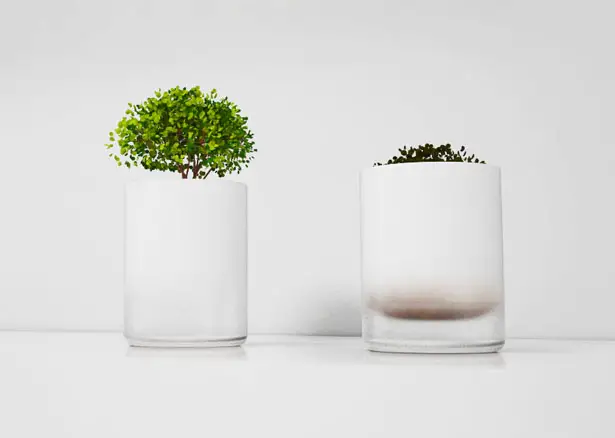 Floating Pot works by changing its inner pot position depending on the water content. When the external pot is full of water, the plant goes above it, and when there's no water, the inner pot will be at its lowest position. The bottom of this post has been designed with semi-transparent material thus letting you know how much water this Floating Pot needed.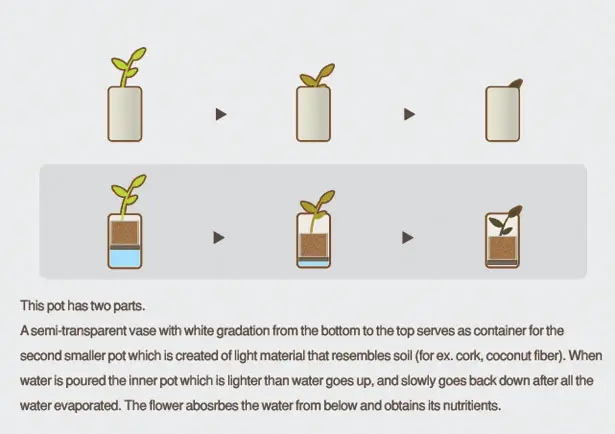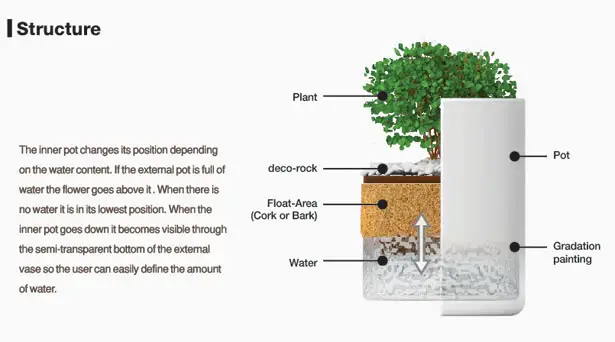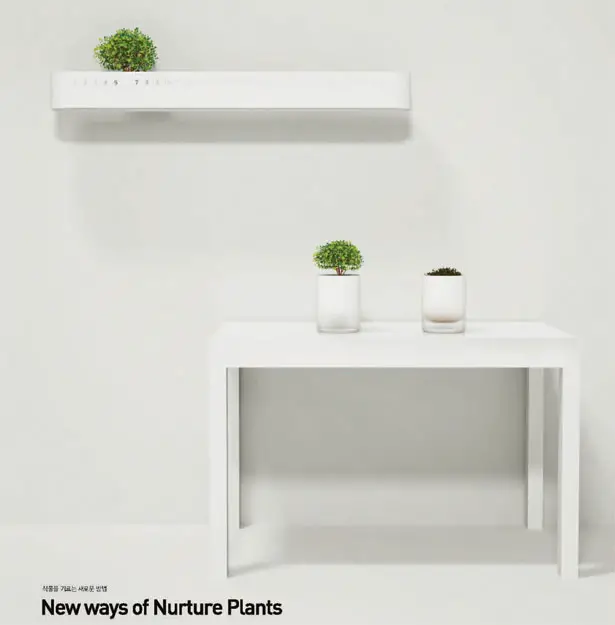 *Some of our stories include affiliate links. If you buy something through one of these links, we may earn an affiliate commission.