If I want to describe the TriPot I in one word, the most appropriate word would be "Smart", than "Simple" and finally "Friendly". I am using this pot for some days already and I will try to explain the pot from each of these three aspects.
From : Greenamic [Buy it here]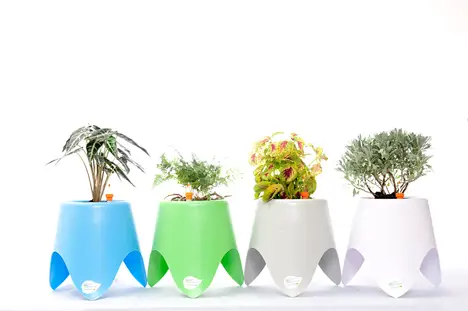 Smart
TriPot I is not just a traditional planter, the stylish and innovative construction of the pot is backed with the intelligent feature of taking care of the plant by itself. Just filling the reservoir with water will let you forget about watering your plant for up to 8 weeks. This feature of TriPot I would be very handy for me since I travel around so frequently and from now on, I can travel without the horrible nightmares of getting my loving plants killed.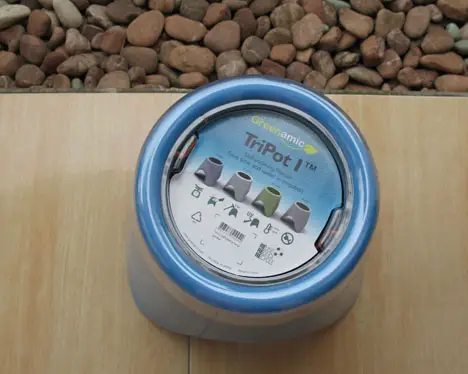 Simple
The design of the planter pot is not something out of the world, but the shiny finish along with three leg standing appearance makes it quite noticeable whether I put it in the corner of my garden or in the corner of my bathroom as an accesories. The inner pot can easily be removed and inserted. Also, using the pot is easy too.
Friendly
The pot is completely maintenance free and offers easy usability, trainability and most of all, reliability, which in tern will save a lot of my time, while giving me the mental peace of having my plants healthy.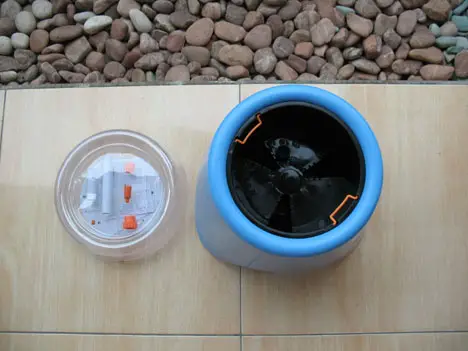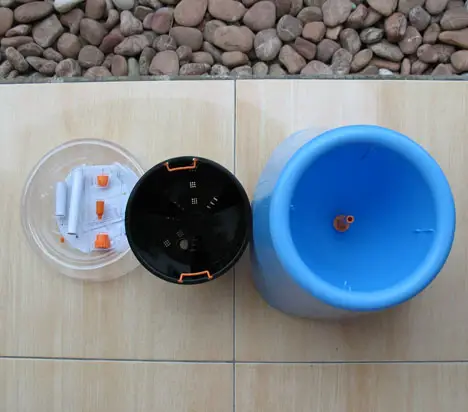 Overall Pros
Eliminates the wastage of water and fertilizer that we can see in traditional planter pots.
Reduces the possibility of over or under watering, keeping the soil well-balanced all through the year.
Water-level indicator tells me when I have to refill water.
Surprisingly, it helps reducing mosquitoes.
Overall Cons
Even though polypropylene, the material has been used to craft the TriPot I is super durable, the pot doesn't look sturdy.
They need to design the water opening bigger.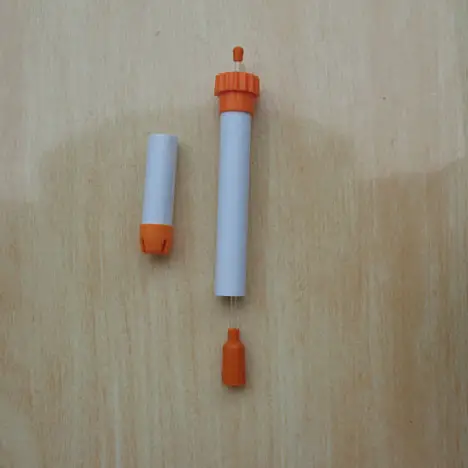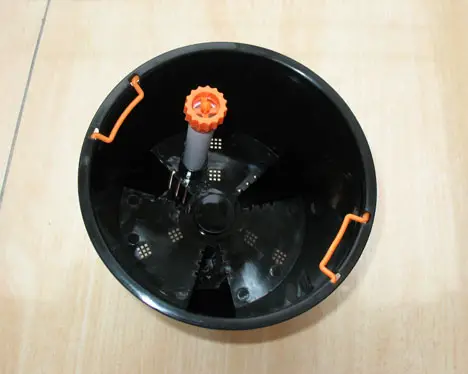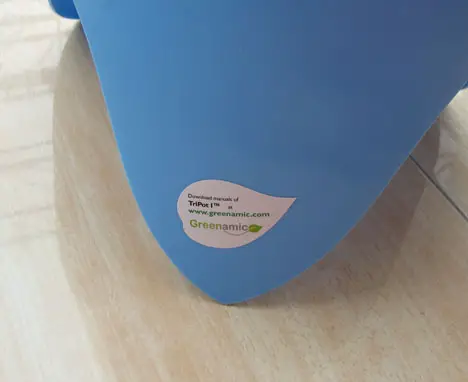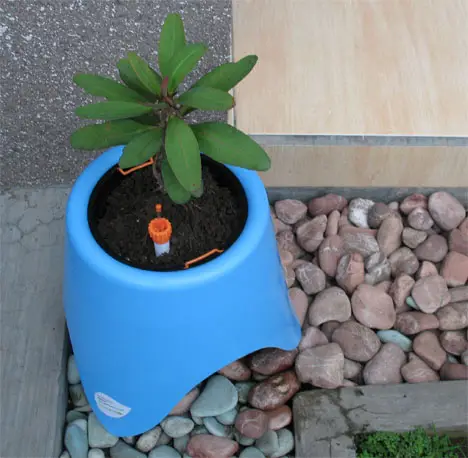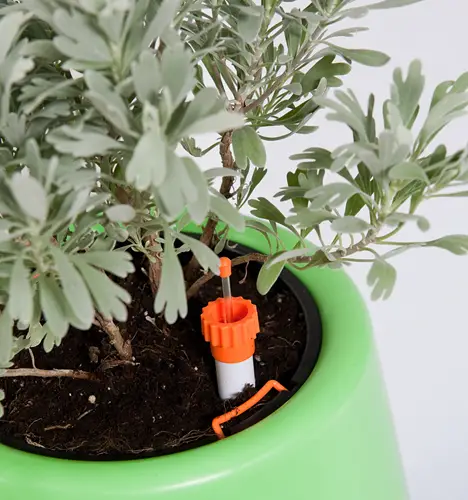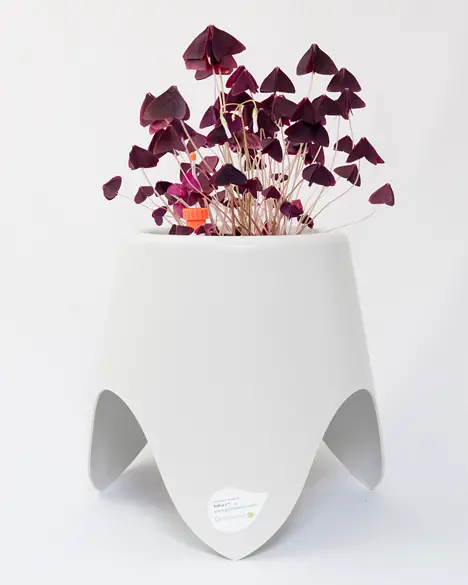 From : Greenamic [Buy it here]
Tuvie has received this product from our 'Ask for A Review' feature, where we receive test unit/product sample for a review.
*Some of our stories include affiliate links. If you buy something through one of these links, we may earn an affiliate commission.