Gun-woong Kim aged 24 and Su-ji Kim aged 23; belong to the ANALOG, an Industrial design group at Kyung-won University. They always tend to challenge many competitions to show up their talents. Their recent invention is VIERIA, the ultimate solution in transportation. These days global warming is at its peak primarily due to air pollution. To get rid of these situations, VIERIA helps to maintain a clean and eco-friendly city. It provides you with great driving ease and dynamic. The intake attached in the façade of VIERIA, inhales pollutants, dusts via the filter, and emanates clean air via the outtake, emitting Anion. The filthy air that comes out of it passes through the air purification filter of VIERIA, thus paving way for clean air. VIERIA will certainly make the city clean and pleasant.
Designers : Gunwoong Kim & Suji Kim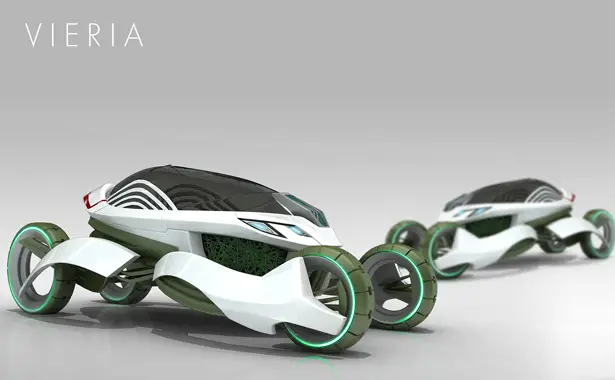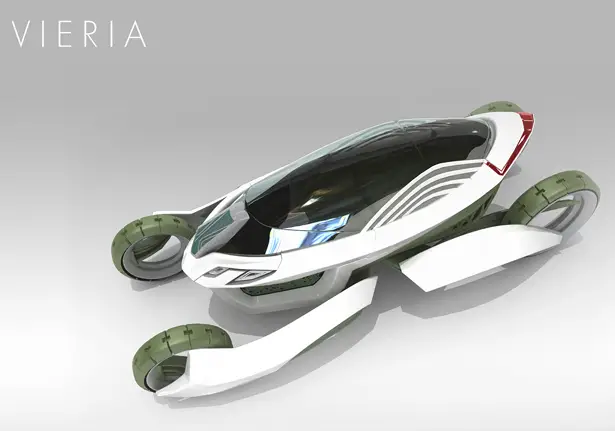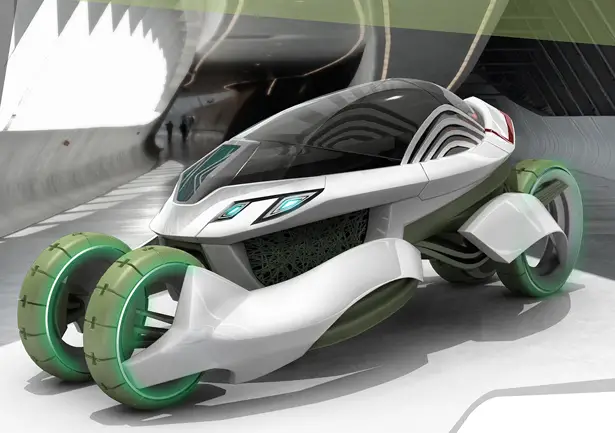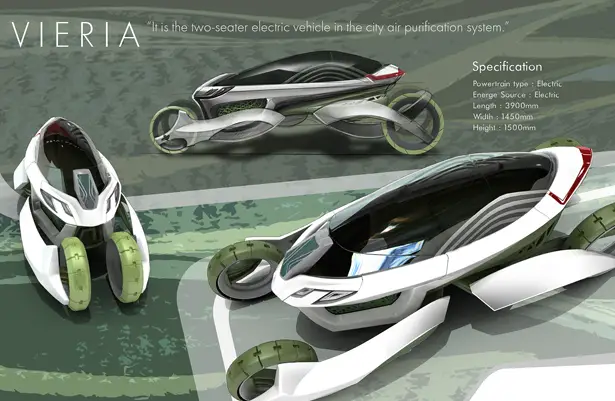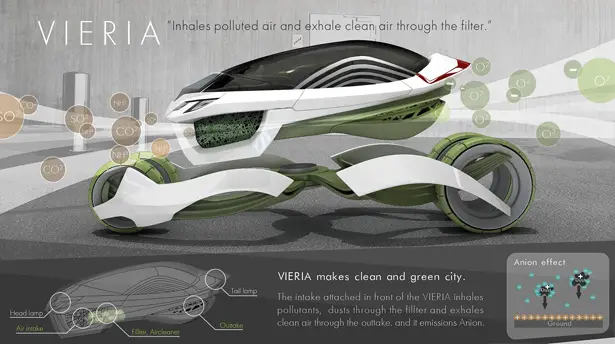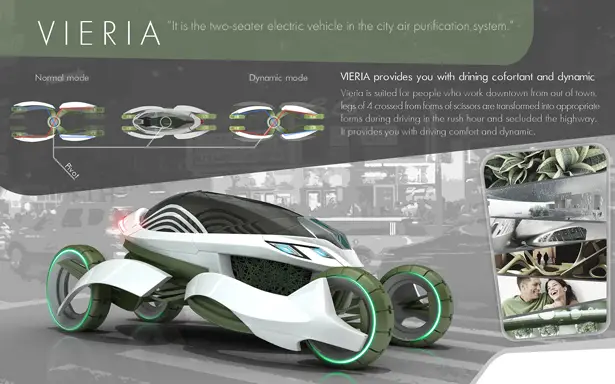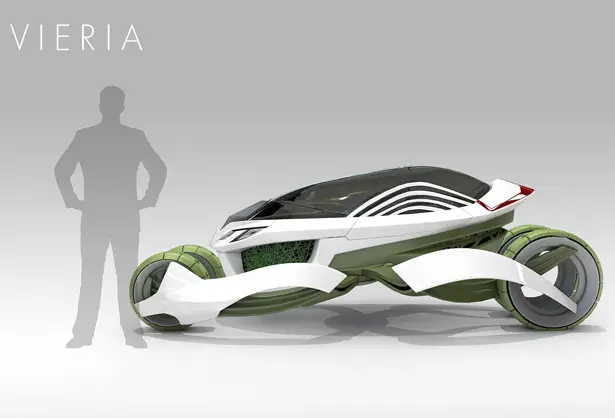 *Some of our stories include affiliate links. If you buy something through one of these links, we may earn an affiliate commission.