Worrying about your pet when you are away in the office? Eufy D605 Pet Dog Camera makes it possible that you would never miss an adorable moment. It's a smart camera that allows you to see your dog with the 170-degree wide-angle lens, it delivers stunning 1080p image quality in real time. It is also equipped with night vision where you still can see your pet at night, access that cuteness through the eufy Pet app.
Furthermore, Eufy D605 it's not just a pet camera, it's actually a nice dog companion that will make them guessing within 3-distance and 270-degree rotatable treat tossing. The anti-clog system keeps your dog playing continuously without worrying about having to fish out any stuck treats. [Buy It Here]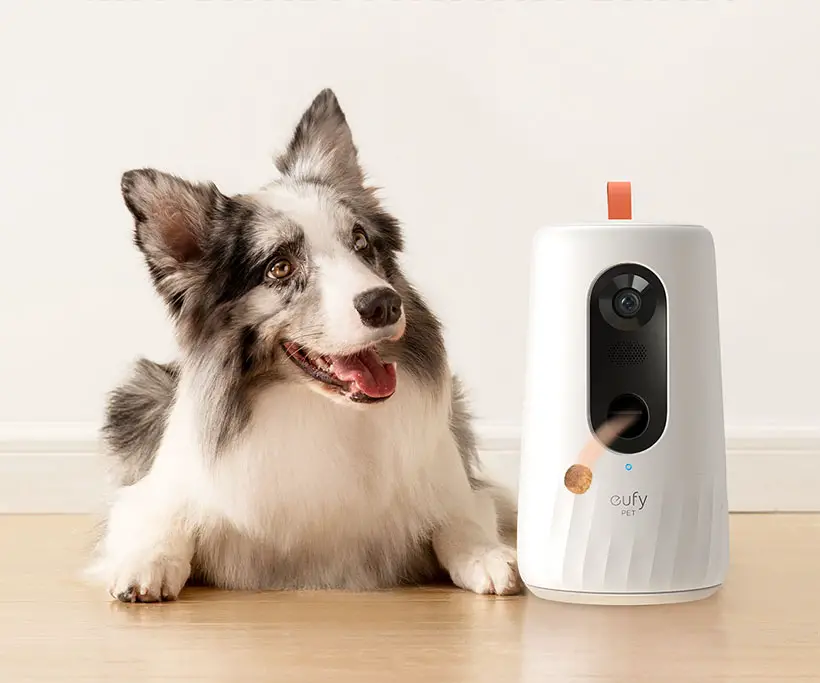 As a smart device, Eufy D605 Pet Dog Camera tracks your dog and keeps them at the center of attention. It is equipped with pet detection technology with smart motion tracking to follow your dog. The app sends notification to your phone when your dog starts barking up a storm, its 2-way audio can tell your dog to stop before your neighbors complain. The camera features 16GB of local storage where you can easily record your dog activity all day long without any monthly subscription fee. The built-in speaker allows your dog to hear your voice, you can also start a conversation with them to make sure they know they are not alone. [Buy It Here]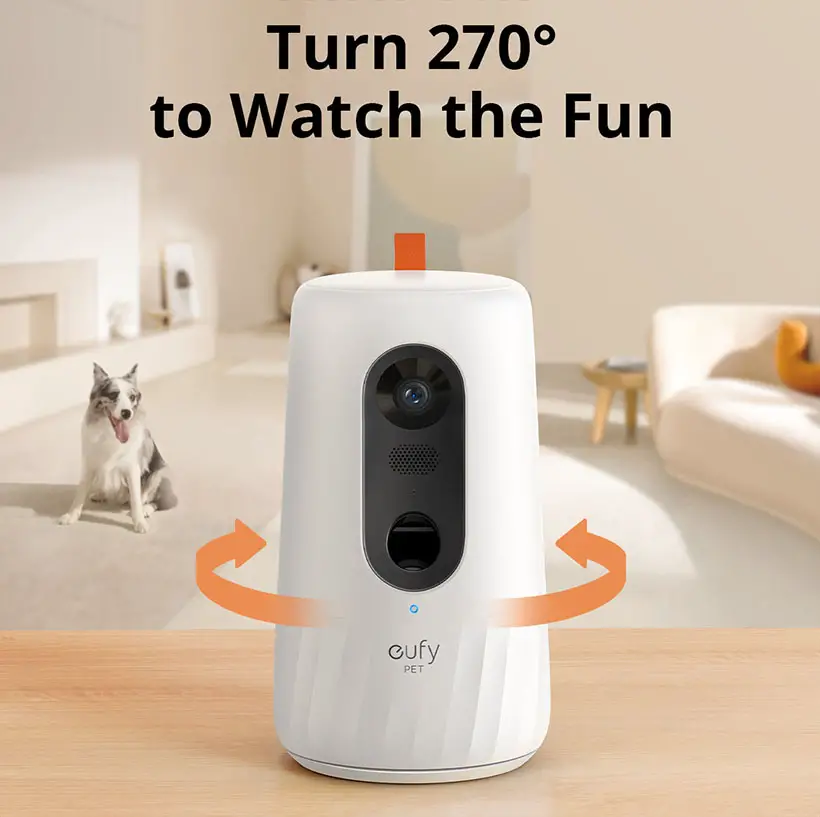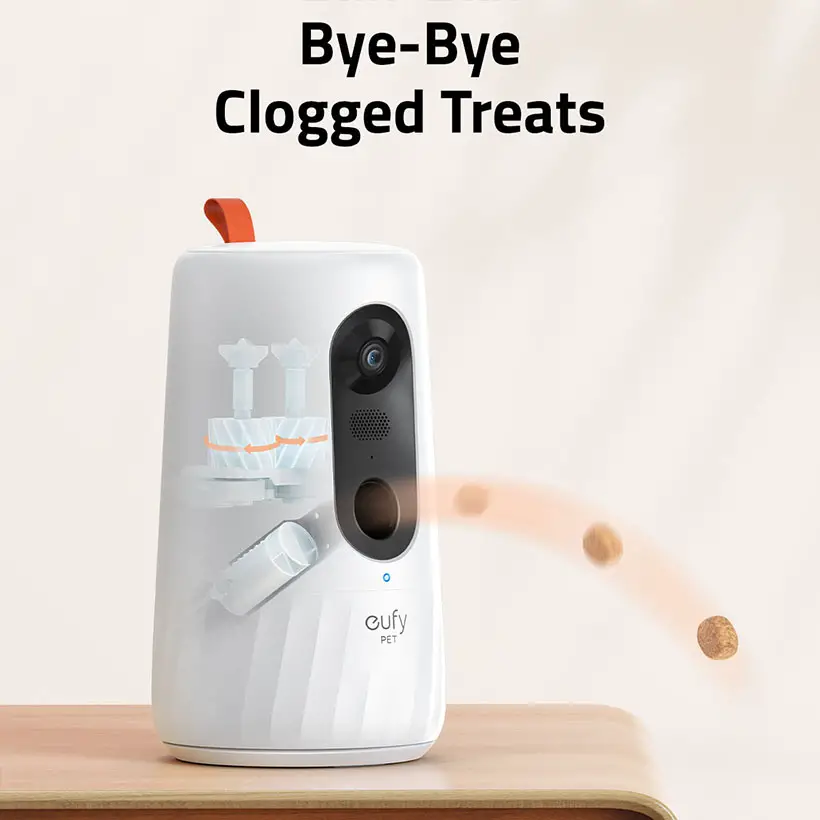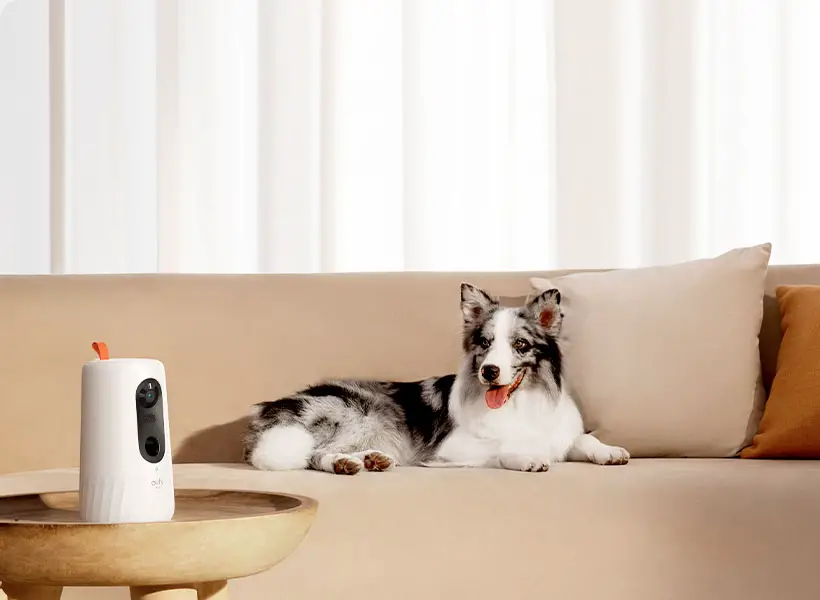 *Some of our stories include affiliate links. If you buy something through one of these links, we may earn an affiliate commission.