Counting cash manually can be slow and inaccurate at times. Although cash counting machines serve their purpose, individuals would rarely have access to such counting machines. To help people count cash rather quickly, a new concept named Counting Ring has been unveiled. It is a small ring that helps individuals count cash rapidly and precisely by hand by making use of infrared scanning. It features 4 main components including an LED display with a power switch, an infrared scanner, sheet-separating veins together with a battery slot. Counting ring is put on the thumb, which is then used to flip the currency notes.
The LED display acts as a power switch when pressed, showing the number of notes being flipped. The veins are set in such a way that it shows the accurate number of notes being flipped by the ring. Hidden onto the side of the ring is the battery slot that houses a button-shaped battery. The counting ring offers ease in handling and is cheap and portable as well. This greatly increases effectiveness and litheness in currency transactions.
Designers : Wei Hansen, Li Shaochen, Xu Jinrui, Qi Yibin, and Zhao Ying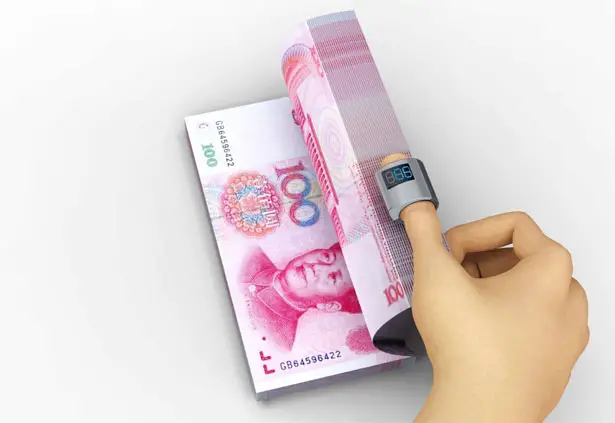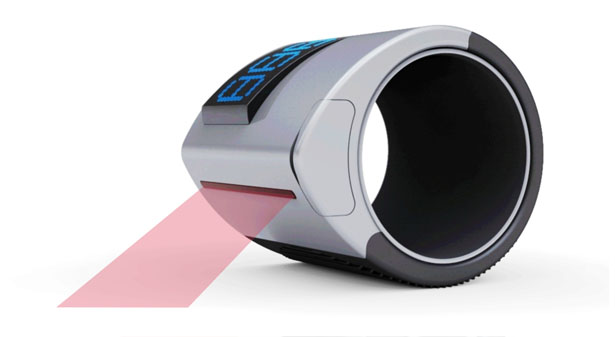 *Some of our stories include affiliate links. If you buy something through one of these links, we may earn an affiliate commission.