Closed watch has been designed for hikers and mountain climbers since they have to know what time the sun will set in order to safely descend the slopes. This concept watch displays time as well as informs its user when the sun will set in intuitive way. One of important things to know when mountain climbing or hiking, you should aware the time when the sun sets which changes every season.
Wearing this watch, user can select the season accordingly, when the day approaches the sunset time of the season, it will slowly get covered by black digital curtain to alert you. You have to finish climbing down the mountain before the watch gets 100% covered. Nice isn't it?
Designers : Seon-Il Kim, Mingyeoung Baek, Hyun-Ju Park, and Mi-Jang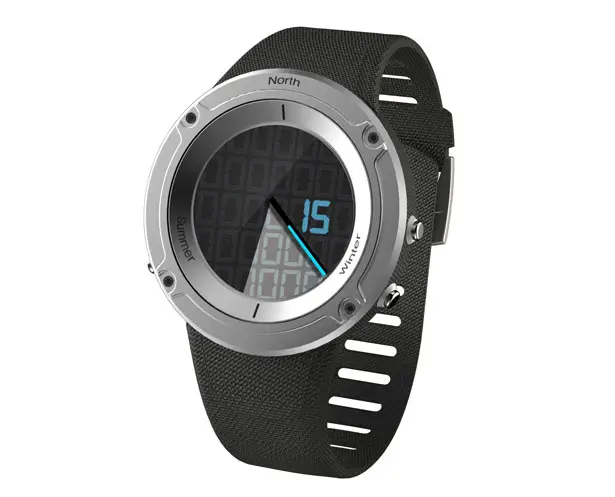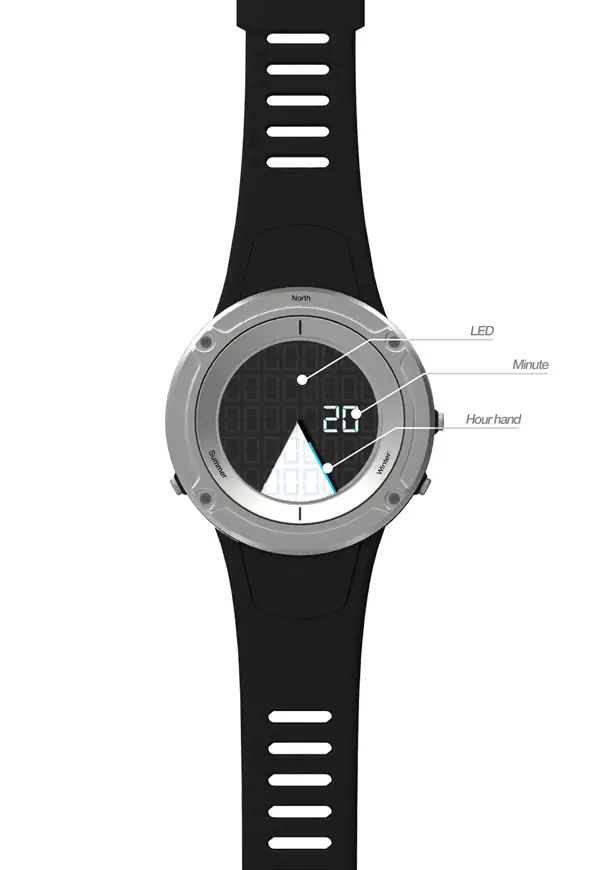 There's only one hand used to display the hours while the minutes are shown in digits. During the day, the dark curtain will not be displayed but once you setup the season, the dark curtain gets formed according to the sunset time only.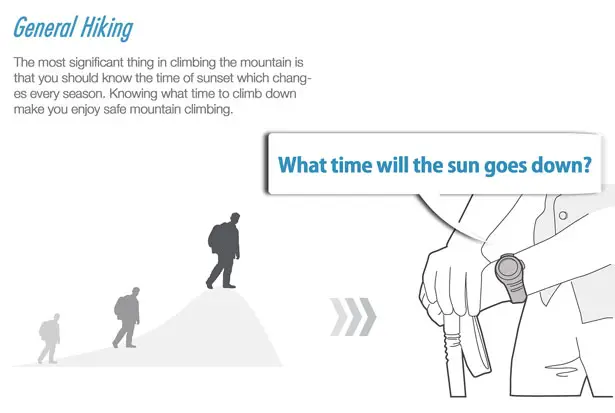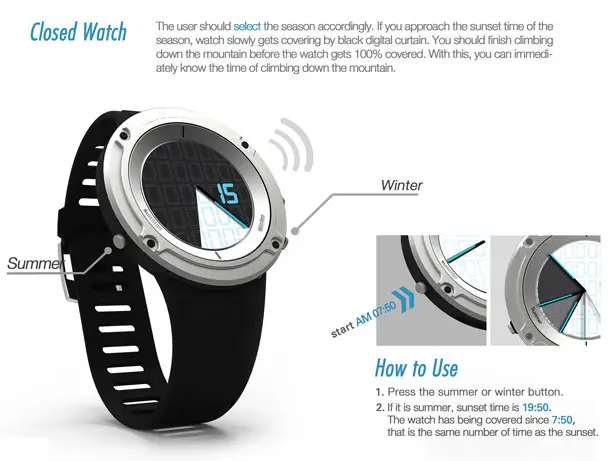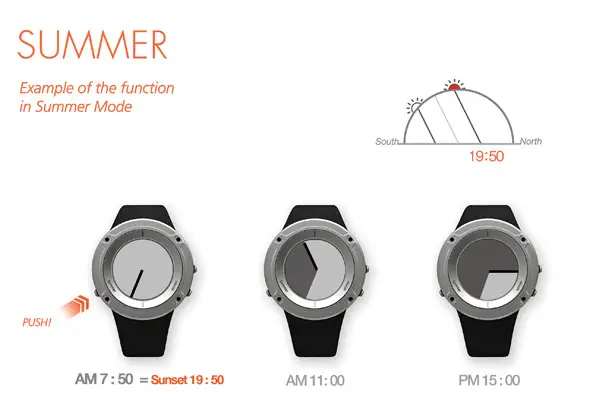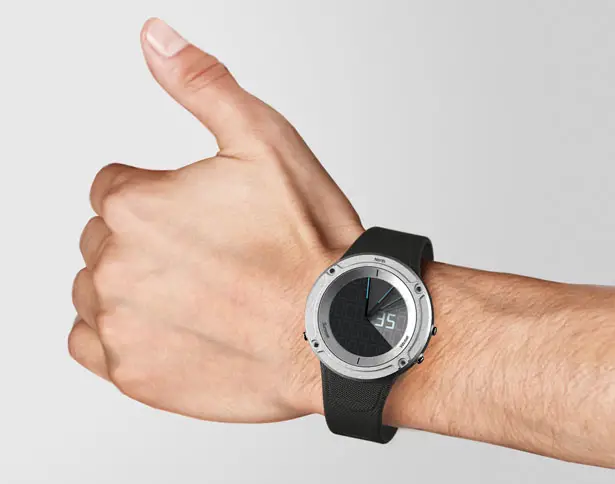 *Some of our stories include affiliate links. If you buy something through one of these links, we may earn an affiliate commission.