Over the last 100 years, BMW has helped shape the future of mobility with their own unique vision, creating an ultimate vehicles for nothing but the driving pleasure. Celebrating its centenary, it's not just a perfect time to look back of its pioneering success, but also to look forward into the future. The company aims not only to improve their vehicles but also try to improve you as a driver.
"Our goal was to create a very personal vehicle. There will always be that highly emotional Connection between a BMW and its driver." – Karim Habib – Head of BMW Automobile Design
This brand aims to bring you the best driving experience, past, present, and into the next 100 years. Driving experience can be more intense in the future where driver can be in constant communication with the vehicle in an intuitive and natural way. In the mean time, the vehicle expands driver's range of perception and transforms him or her into the ultimate driver. This vehicle would be designed to respond to driver's personal needs to create emotionally intense experiences.
Designer : BMW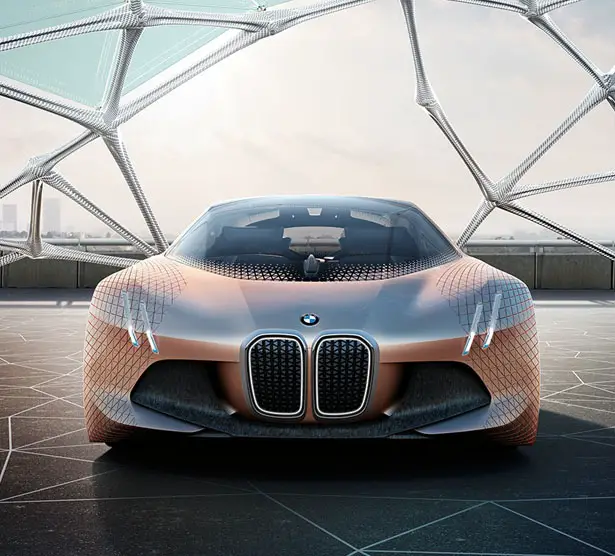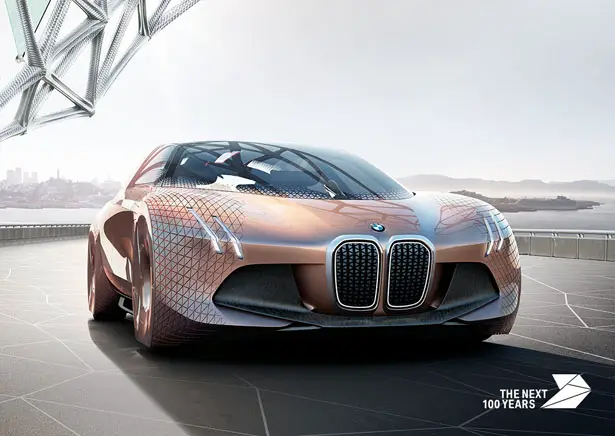 BMW Vision Next 100 focuses its digital intelligence to become a perfect driving companion, it provides the driver with subtle, intuitive assistance in all situations. The analogue display of the dashboard assists driver through the "Alive Geometry", a set of mosaic consists of 800 moveable triangles, spread across the dashboard. The Alive Geometry has 2 main functions: as analogue display system on the dashboard to alert driver to incidents and objects ahead, from the exterior, this geometry is visible in the form of movable wheelhouse covers for optimum aerodynamics.
Set the fully-automated Ease Mode, this car would take over all driving tasks while the interior is transformed into an individual comfort zone by retracting the steering wheel and adjusting the seat for better interaction with other passengers.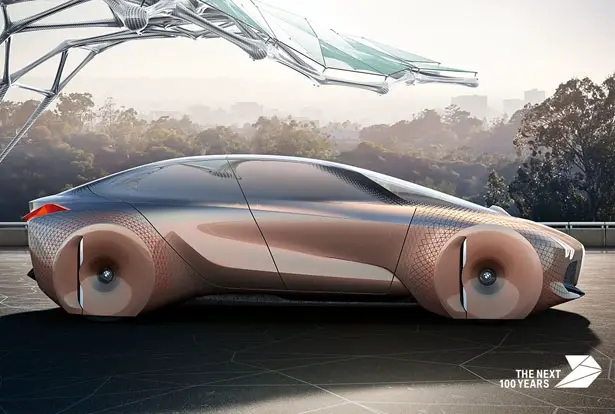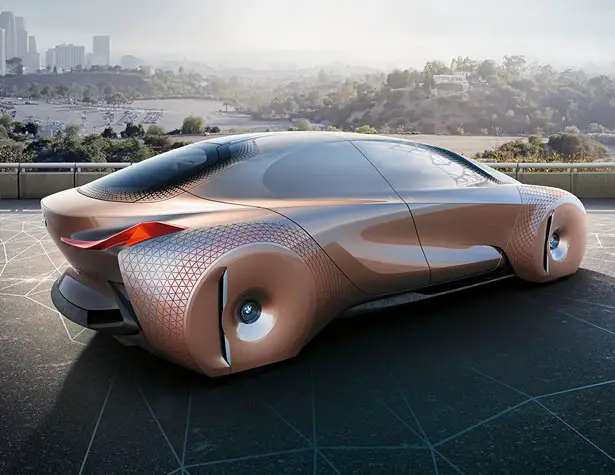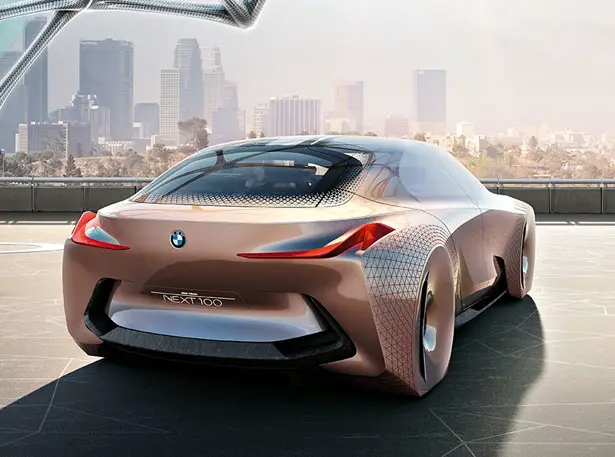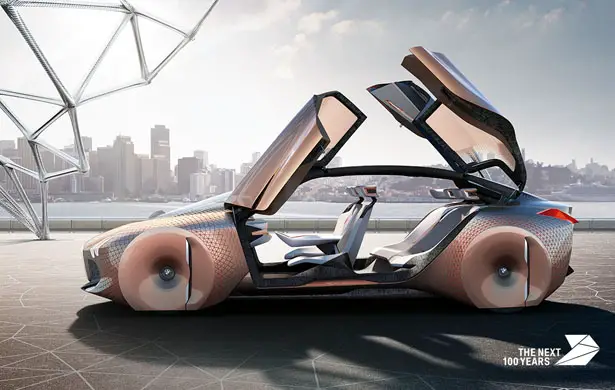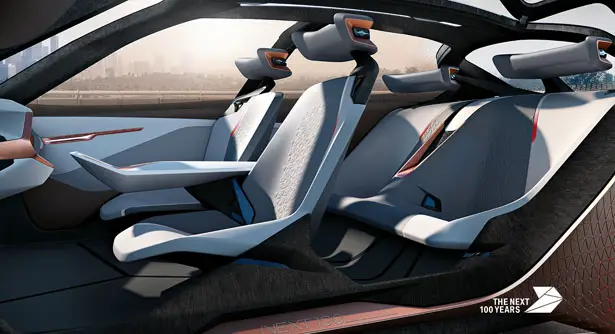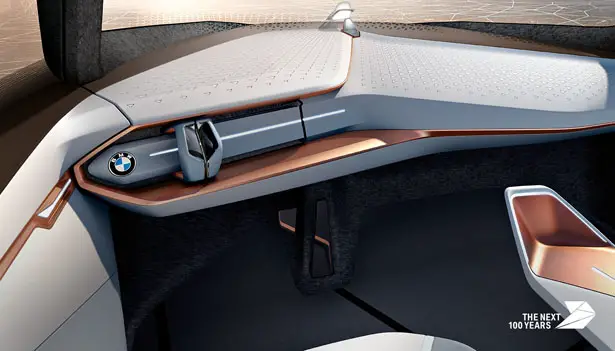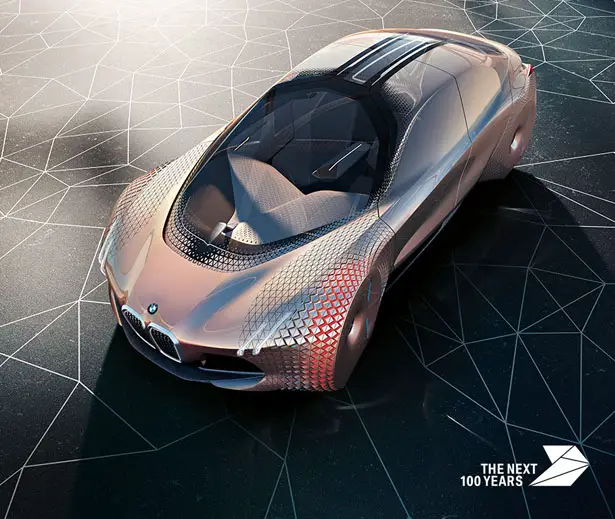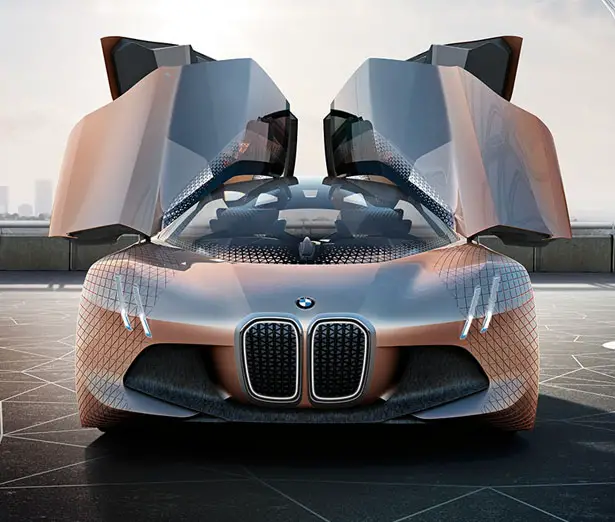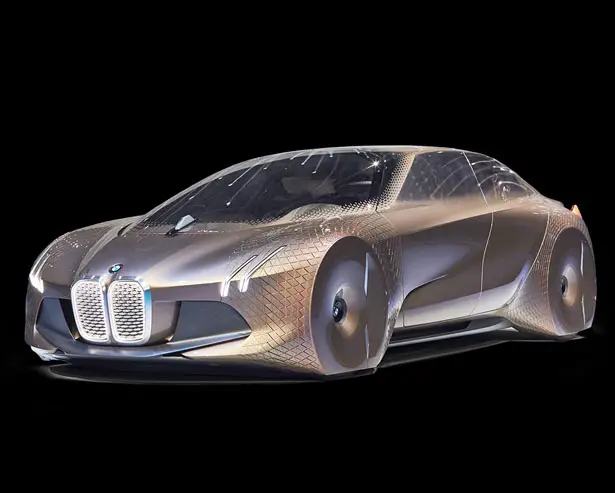 *Some of our stories include affiliate links. If you buy something through one of these links, we may earn an affiliate commission.