In just less than 50 seconds, your living area doubles from 4m to 12m square. BeauEr 3X is a concept expandable caravan. It looks like just a single, small caravan, easy to tow on the road, but once you settle, you can quick unfold it into a large one. It was based on a simple idea, yet it turns out to be a great revolutionary mobile living space.
BeauEr uses telescopic principle that allows you to expand the caravan, in this way, you can deploy 3 modules horizontally and triple the size of the living area. The good news is, this operation doesn't require tedious installation, one person is enough to do that minimum effort to pull all pieces in less than 50 seconds. It's a clever and straightforward system. With a press of a button, your caravan will expand, those modules will slide out from either side.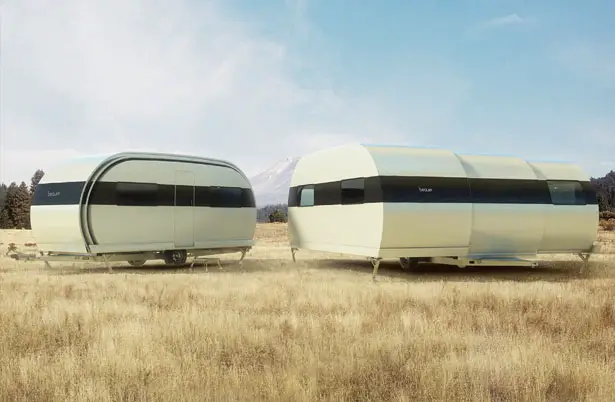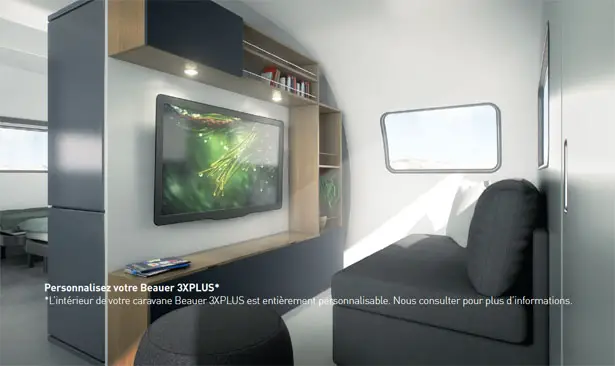 The position of furniture has been carefully designed so that in folded mode, they fit together in their opposite. Once unfolded, the furniture is set up automatically without any manipulation.
BeauEr 3X expandable caravan concept has everything you need while traveling. The bedroom is a double bed with fully slatted base just like at home. The sofa in dining area transform easily into a second sleeping area for two extra people. Several cupboards can be found in the room, the entrance, and the living room. there's also a wardrobe space near the entrance. The kitchen contains 130L fridge, combined with sink and two gas rings, a nice worktop and storage for your crockery and assorted condiments.
BeauEr also designs the bathroom with a cassette WC and can be converted into a shower cubile.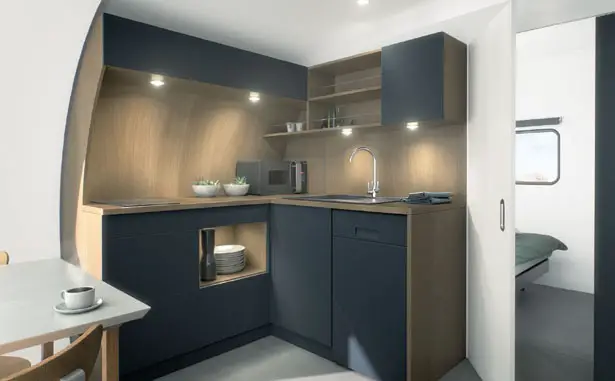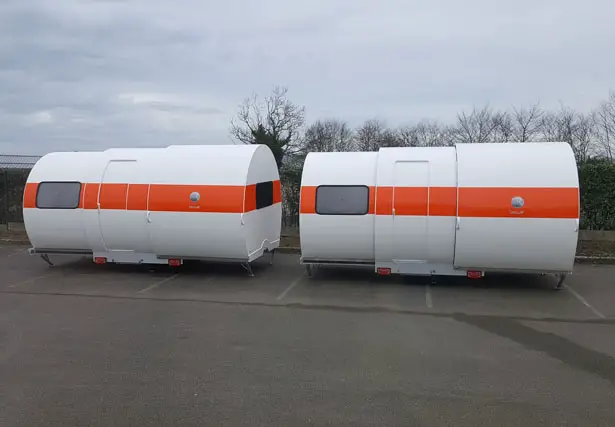 More images of BeauEr 3x Concept Tiny Camper: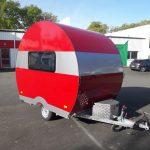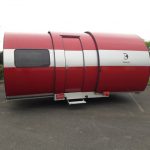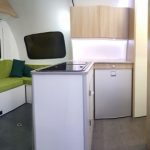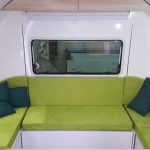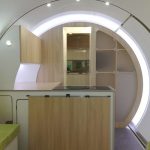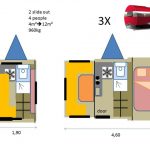 *Some of our stories include affiliate links. If you buy something through one of these links, we may earn an affiliate commission.