Volta Zero it's a world's first full-electric large commercially vehicle developed specially for inner city freight distribution. As a start-up in electric vehicle industry, Volta Trucks looks like will become a significant contributor to the future of zero-emission cities. Designed from ground up, Volta Zero, a 16-tonne vehicle operates on pure-electric system and is capable to reach a range of 95 – 125 miles (150 – 200kms). It is meant to be a reliable truck for inner-city freight deliveries, thus, reducing environmental impact of freight deliveries in city centers. This truck would eliminate an estimated 180,000 tonnes of CO2 by 2025.
Safety has become the main focus of Volta Trucks, the ambition is to create safest, large commercial vehicle. Therefore, Volta Zero was designed for electric from the outset that facilitates a step-change in vehicle and pedestrian safety. By removing internal combustion engine, the operator/driver of Volta Zero can sit in a central driving position with lower seat height that a conventional truck. Together with glass house-style cab design, the driver would be able to have a wide 220-degree of visibility, reducing dangerous blind spots.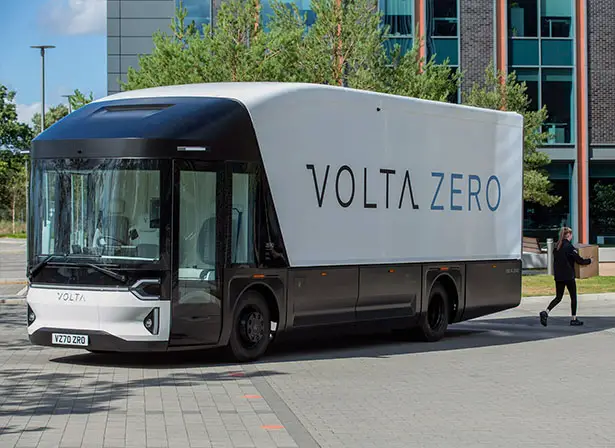 Volta Zero wants to change the face of road transport. Today's large trucks dangerously dominate their surroundings and impose themselves on our streets. Volta Trucks wants to redefine the meaning of large commercial vehicle and how it operates in and integrates with cities of the future.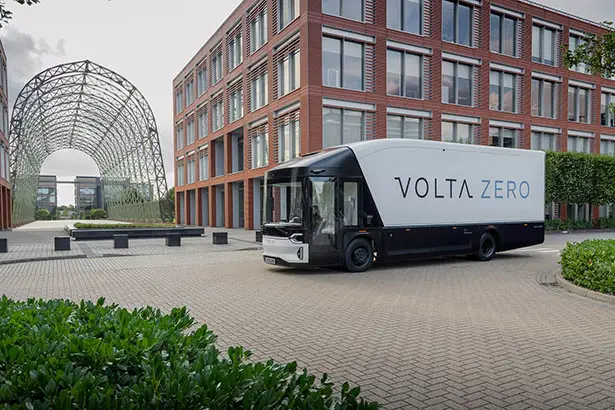 The cabin is designed to be spacious, contemporary, and light. The central display allows driver to receive critical information right away while touch screens on each side can be used to setup lights, navigation, communication, and in-cab media. Equipped with Advanced Driver Assistance Systems (ADAS), this system helps driving, safety, maneuvering, and parking, it helps safe operation for larger vehicles.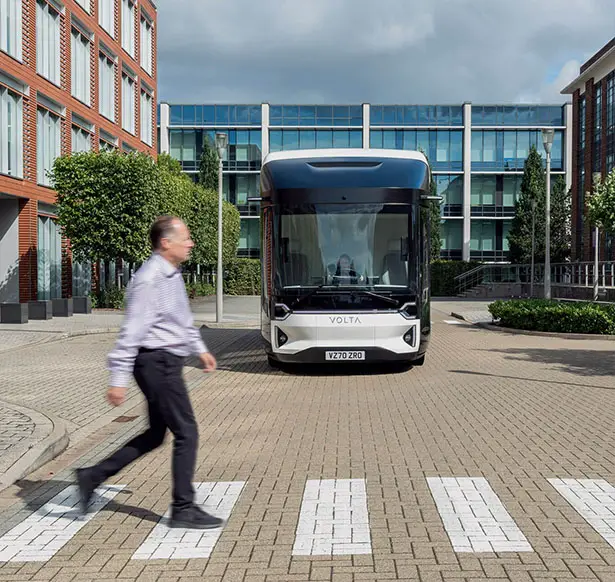 Volta Trucks proudly presents you with world's first road vehicle that uses a sustainably sourced natural Flax material and biodegradable resin in the construction of exterior body panels. Those dark body panels along with many interior trims are constructed from natural material. Volta Zero is not just sustainable but also safer vehicle that operates in inner-city environments.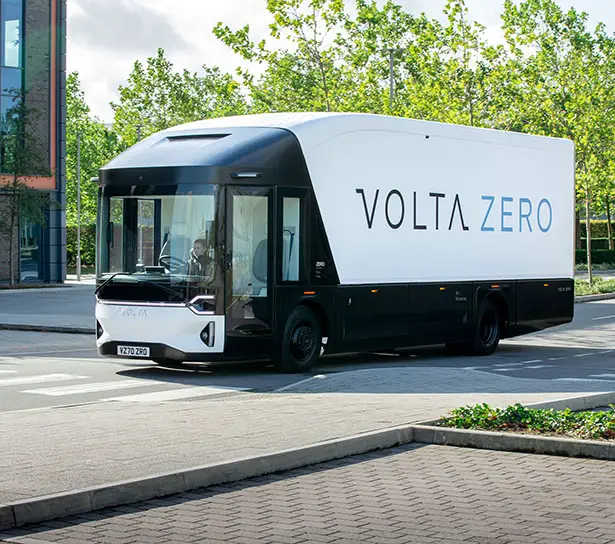 *Some of our stories include affiliate links. If you buy something through one of these links, we may earn an affiliate commission.