Noir Vif, together with Ludwig & Dominique, has designed and developed Argo Crib. It's a special crib made of fine walnut and copper, this combination creates shield for baby from those damaging electromagnetic waves. This concept crib is named after a mythical vessel that protected Jason and the Argonauts. This crib would gently cradle, shield, and reassure parents that their baby is safe from electromagnetic waves that surround our environment 24 hours/day.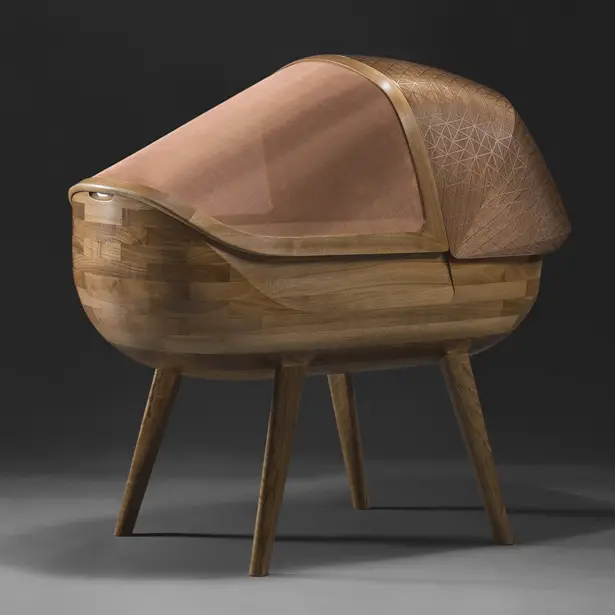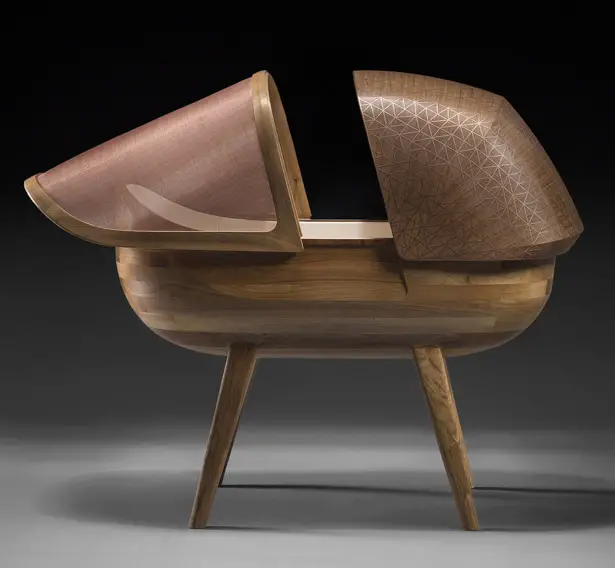 Designed under auspices of the Argo Navis ancient constellation, Argo Crib has three main parts, just like the ancient constellation: the Hull (Carina), the Stern (Puppis), and the Sail (Vela). Noir Vif explains that there's a secret detail, the constellation is displayed within straw marquetry on the inner side of the Stern, it can also mean that your baby sleeps under the stars.
By placing a copper network on the curved walnut surface of the stern, they had to answer to strong technological and scientific challenge. This process could not have been achieved without the help of "MINES Paristech Materials Research Laboratory", the "Saint-Gobain Coating Solutions Department" and the support of the "Carnot Network".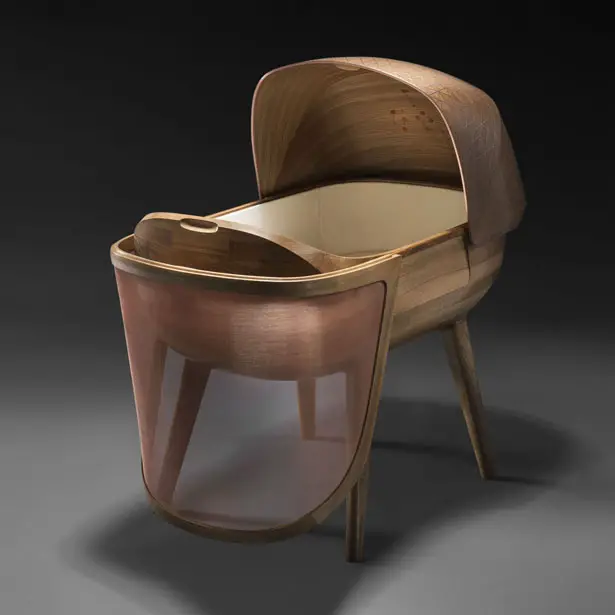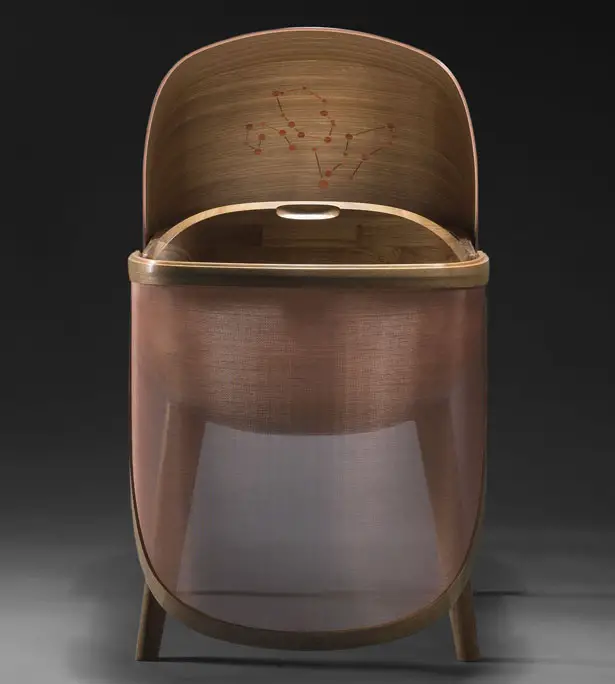 *Some of our stories include affiliate links. If you buy something through one of these links, we may earn an affiliate commission.