Bathroom accidents are getting a common issue every year with several cases resulting even in death because of being exposed too late. This concept Help Lock will be beneficial for not only the aged or people who are living alone, but also the usual home owners. An alarm and a timer are the key elements that have been used to solve this problem. The timer sets automatically whenever a person locks the door and it will remind the user to cancel the alarm once the set time has passed. If there is no answer after 30 seconds, the lock will unlock the door, sound the alarm and dial an emergency number that was programmed earlier.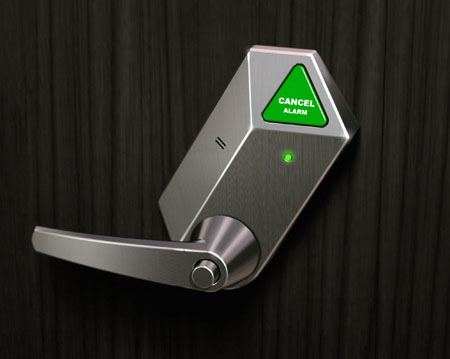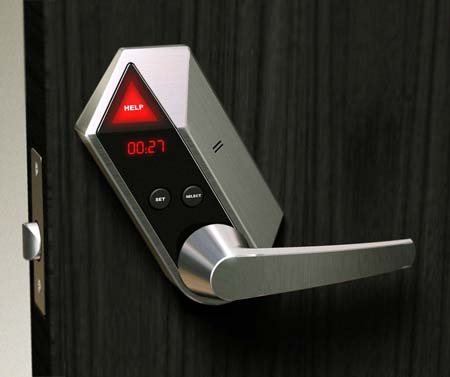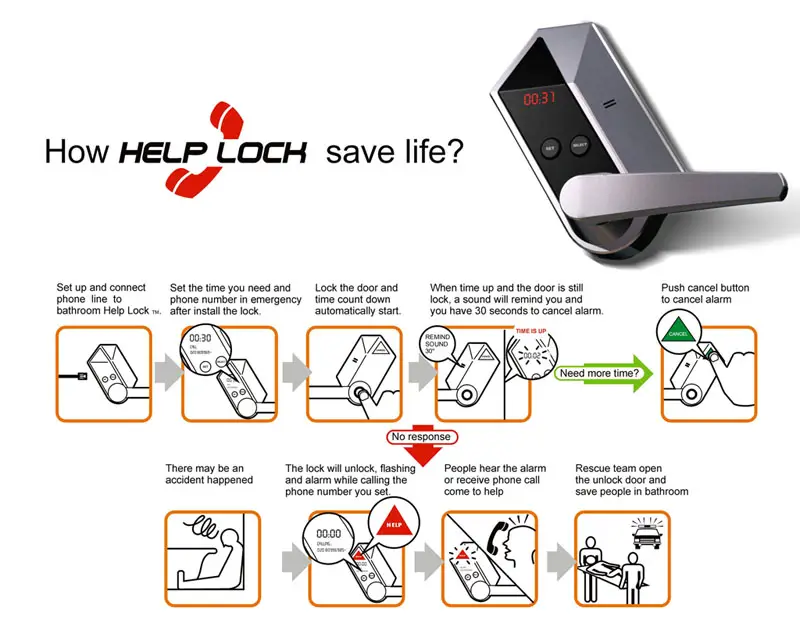 (Click to view bigger image)
Designer : Haishan Deng
*Some of our stories include affiliate links. If you buy something through one of these links, we may earn an affiliate commission.