Arbre Blanc a.k.a. White Tree tower is the winning design of "Folie Architecturale of the 21st century" for Montpellier, France. This architecture design is the brainchild of an encounter between Japan and the Mediterranean, a cross-cultural attempt that symbolizes modern Montpellier. At the same time, it also represents the interchange between 2 generations of architects: Sou Fujimoto, Japanese firm, at the state of its art with the young French generation Manal Rachdi Oxo Architects and Nicolas Laisné Associés.
This ambitious project is called Arbre Blanc, a multipurpose tower designed for apartments, a restaurant, an art gallery, a bar, offices, and many facilities with breathtaking view. From the start of this project, the architects were heavily inspired by Montpellier's tradition of outdoor living, which is perfect since this tower will be located between city center and newly developed district of Port Marianne and Oydsseum. It stands exactly in the center of old and new Montpellier.
Designers : Sou Fujimoto Architects, Nicolas Laisné Associates, and Manal Rachdi OXO Architects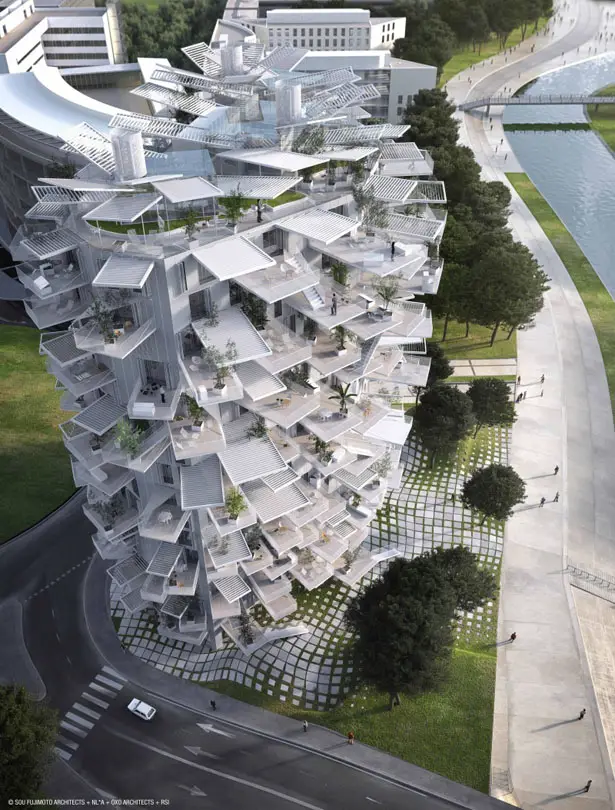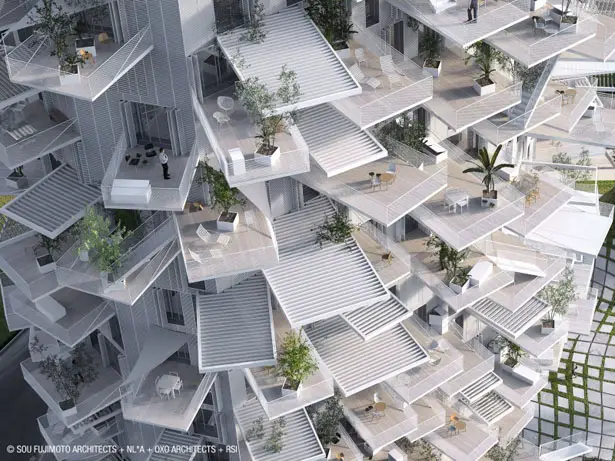 The eastern face curves along the edge of the roundabout while the western side on the Lez is convex in order to create widest panorama possible. This design offers the best exposure and viewpoint without blocking out the view for neighboring residences. This tower has been designed to blend with and defer to its surrounding environment at the same time, it gives just enough elegance. The structure looks like it has a pair of wings that hugging the contours of the Lez River down to Pompignane Avenue, the intention is to make Arbre Blanc to look like a graceful natural form carved out over time by water and wind. So yeah, it looks like a tree that grows into its environment while offering much-needed shade.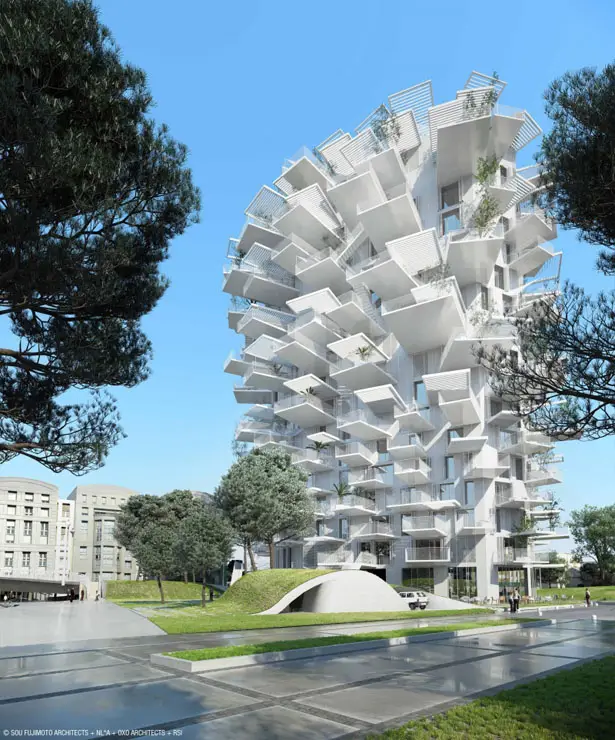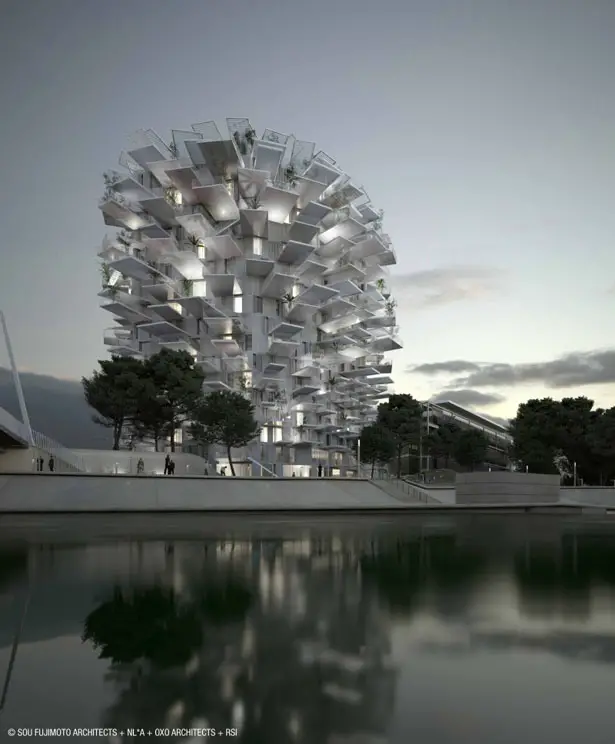 This 17-story high rise white tree tower will dominate the Montpellier skyline, giving you a breathtaking experience to view the ocean, Pic Saint Loup mountains, the city and Lez River below. The interior is the combination of Mediterranean character and Japanese culture, the lines between room and balcony are blurred, it provides you with unique exterior expanses that surrender themselves to create full fledge living spaces. Spaces in flats have no difference between inside out, you can freely move through them instinctively. Those balconies are proportioned in order for you to gravitate toward the outdoors, just like leaves fanning out to soak up the warmth of sunlight.
This modern tower is looking forward to becoming the city's focal point, an iconic landmark that serves as lighthouse at night amid the regional urban skyline.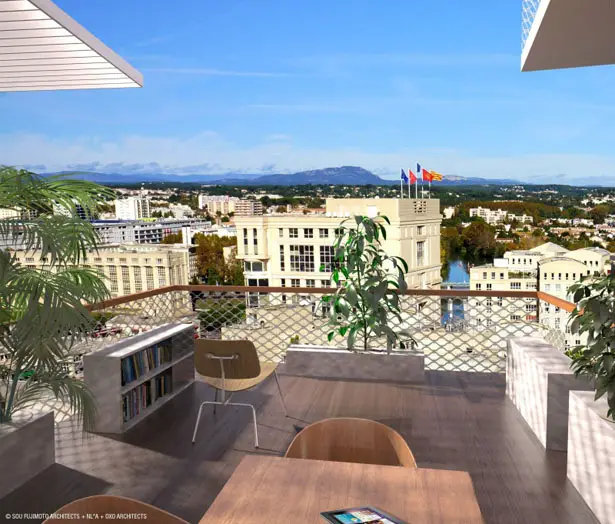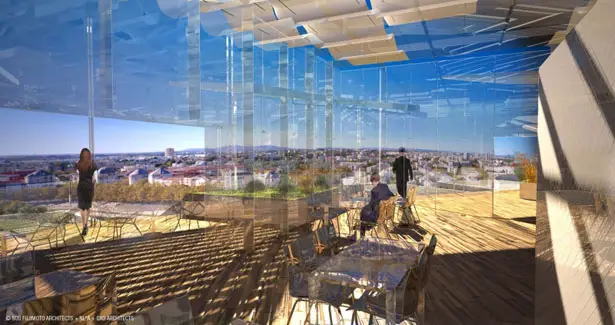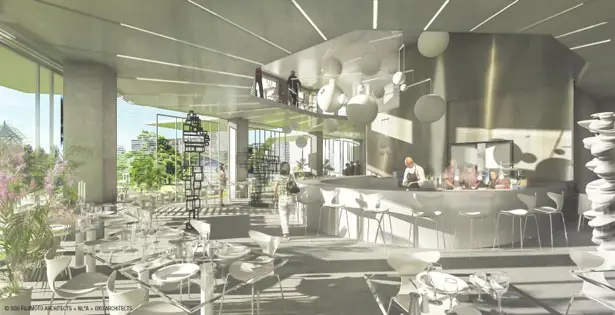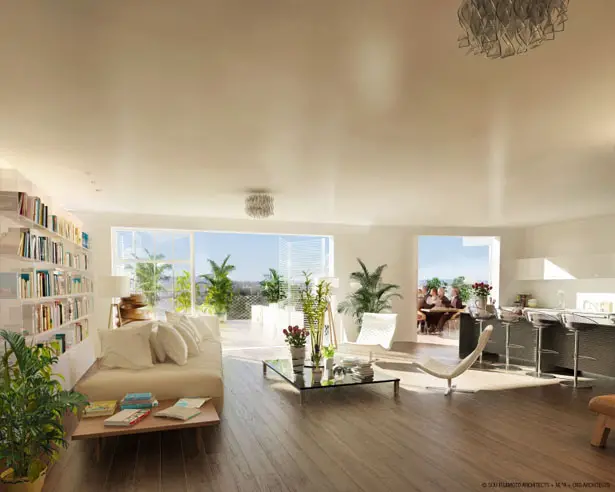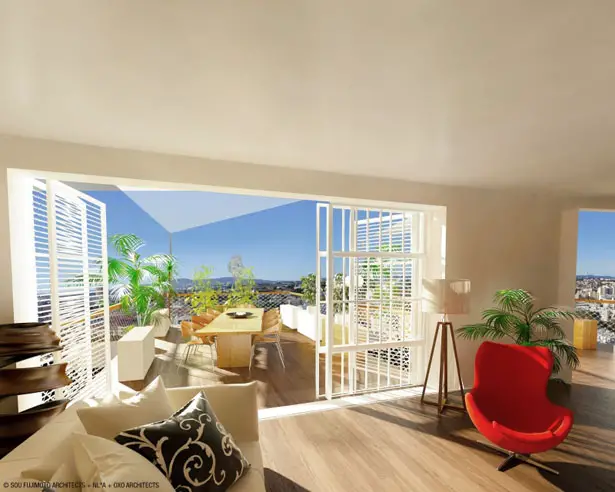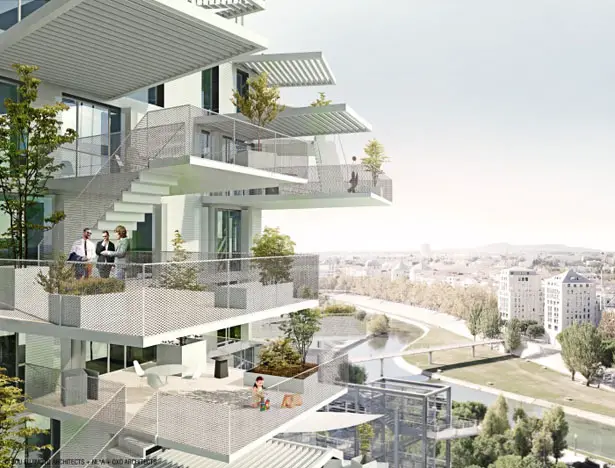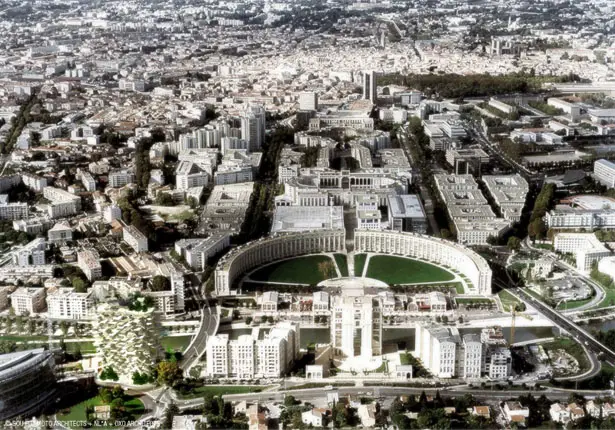 *Some of our stories include affiliate links. If you buy something through one of these links, we may earn an affiliate commission.