Well, it looks like Amazon has done great effort to ensure you shop everything you need on its company. Amazon Dash is a little scan device that will automatically add your shopping list from anywhere in the house. Running out of milk? Just scan it to add the item to your AmazonFresh shopping list. It's really very easy to use, even your whole family can do it. No more running out of cereal or coffee, any other everyday essentials. You don't have to remember anything, this device remembers it for you.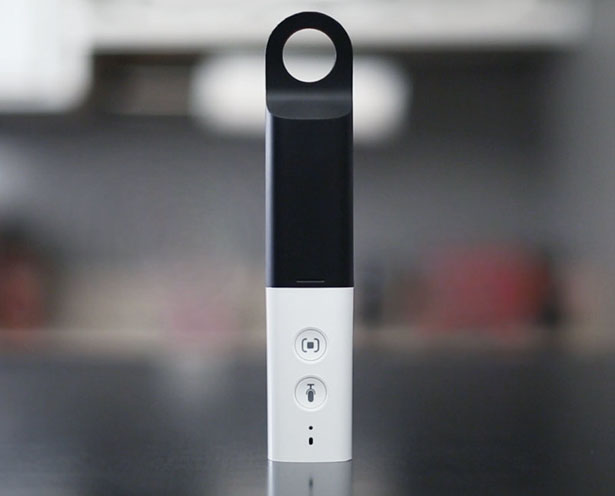 To use Dash, press and hold the voice button to speak to the microphone, the voice search technology is promised to work really well. You can point at what you want and Dash will automatically add it to your list, you can easily scan a week's groceries in just minutes. This device is supposed to recognize millions of items available at AmazonFresh. Of course, you need to have good Wi-Fi network connection in order this unit to work directly with your Amazon account. You can sign up on Amazon Fresh to get your free Dash.

Click above image for bigger view
*Some of our stories include affiliate links. If you buy something through one of these links, we may earn an affiliate commission.