Aeolus is a vehicle which allows people to travel the earth by air. The design concept is a reaction to an increasing desire of ecological correctness and novel experiences in traveling. The vehicle floats in the air, lifted by a large volume of helium and it can stay airborne for a journey of two weeks. With little effort it can be moved over the earth surface independent from any sort of infrastructure. The vehicle is designed for two to four people. Technically it floats like a balloon and is moved by the wind. Unlike balloons, Aeolus has an aerodynamic shape and is motorized with air's crews.
On demand the airship can be steered in the aspired direction. The vertical shape and a fold out stand allows landing in many areas far from airports. People can travel to exotic and untouched places without leaving traces. The concept is not about a fast arrival but about sensibility to the environment and traveling.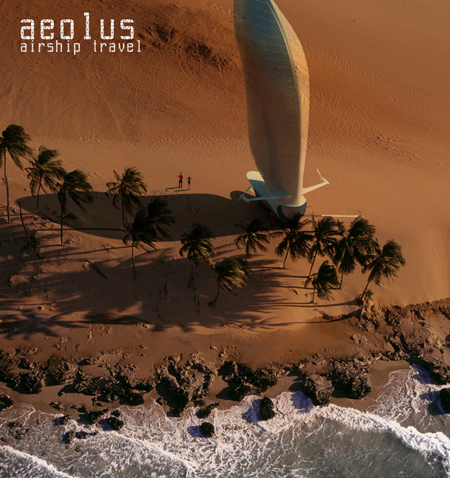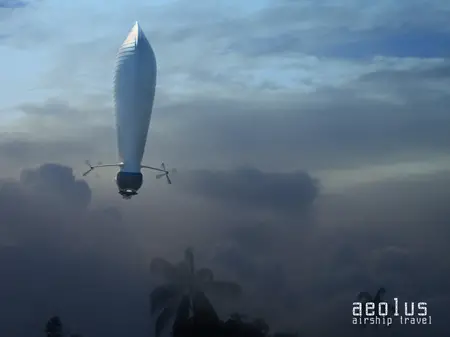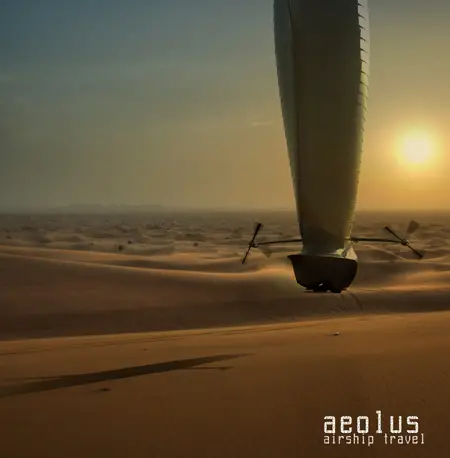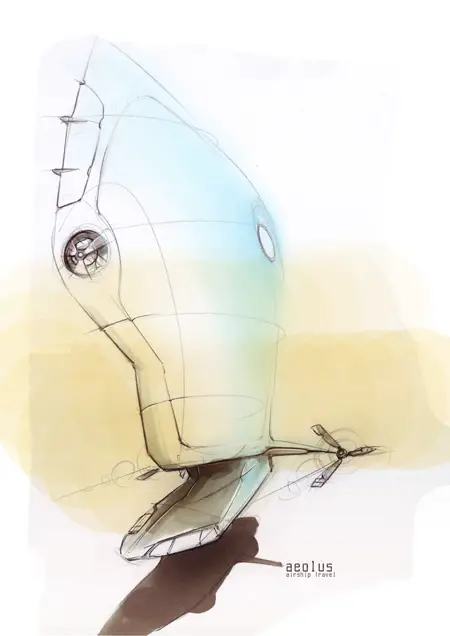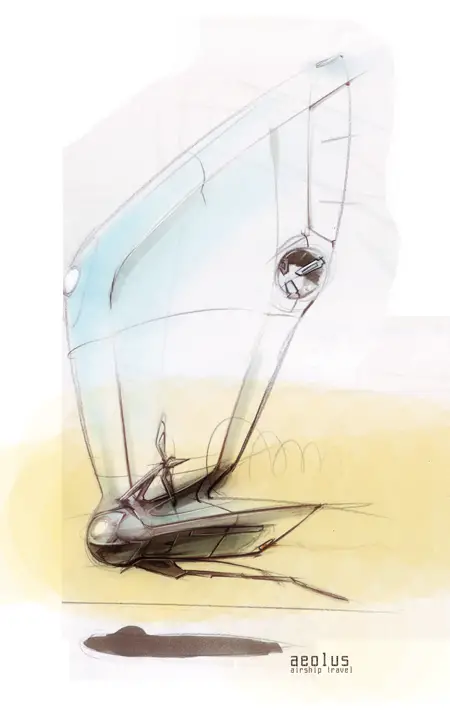 Designer : Christopher Ottersbach
*Some of our stories include affiliate links. If you buy something through one of these links, we may earn an affiliate commission.