FuseProject has tasked by Yoshino to design world's most advanced solit-state battery power station. Yoshino Portable Power Station wants to push the boundaries of energy storage technology through a family of portable battery stations. This device offers consumers a safe and sustainable alternative to power your electronic devices, it is a better choice compared to generators or liquid electrolyte lithium-ion batteries. Together, Yoshino and FuseProject teamed up to create comprehensive design from industrial design, user interface, brand identity, and packaging.
Instead of going into technical or masculine appearance and tone, Fuseproject chose to design a line of power stations that present less like a tool but more like a lifestyle product. The main goal was to design a product that's safe, reliable, ergonomic, iconic yet simple to use and store.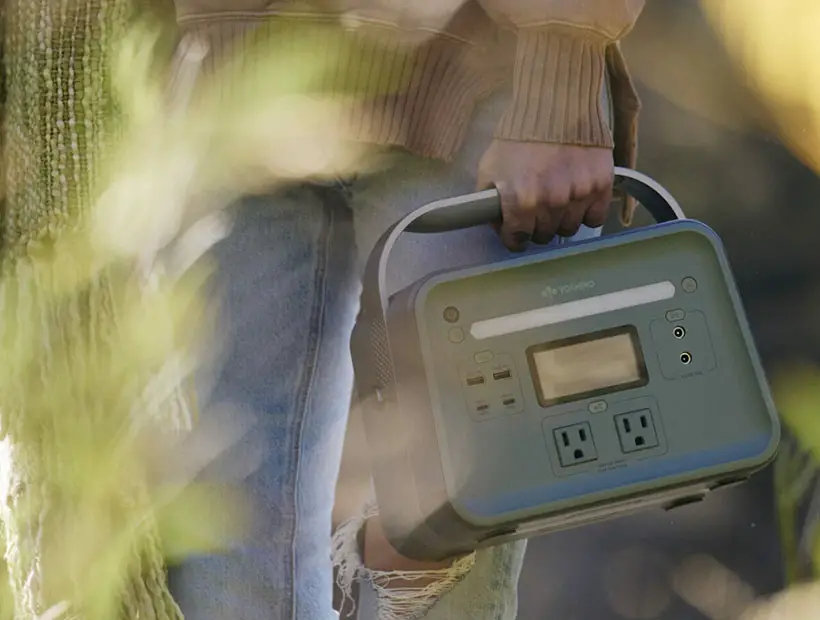 When developing products for this brand, Fuseproject also took consideration of Yoshino's position as a green energy company. At the heart of the brand identity, there's a bee symbol that represents nature, hard work, and non-stop energy. Yoshino Portable Power Station features sleek and strong metal handle that forms a sleek continuous band and can wrap vertically or horizontally around the shell. The dynamic, angular geometry accentuates power and conveys a stable form. The rugged design comes with reinforced casing to protect internal components from elements and impacts during transport.
Instead of using bright and pop color palettes, Fuseproject decided to use subtle matte, muted green, and gray tones. The main focus should be on high-quality materials, the design such as a metal handle that creates contrast to the painted finish, everything represents a durable and premium product that consumers will get.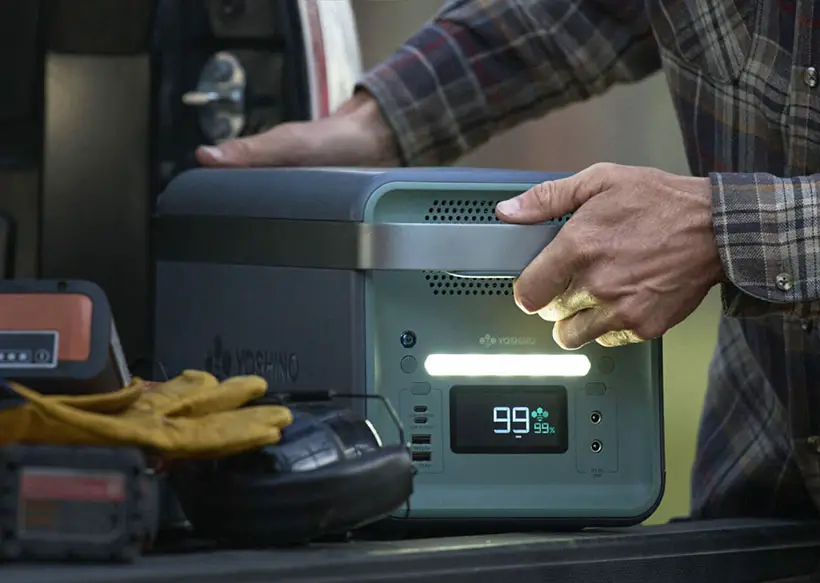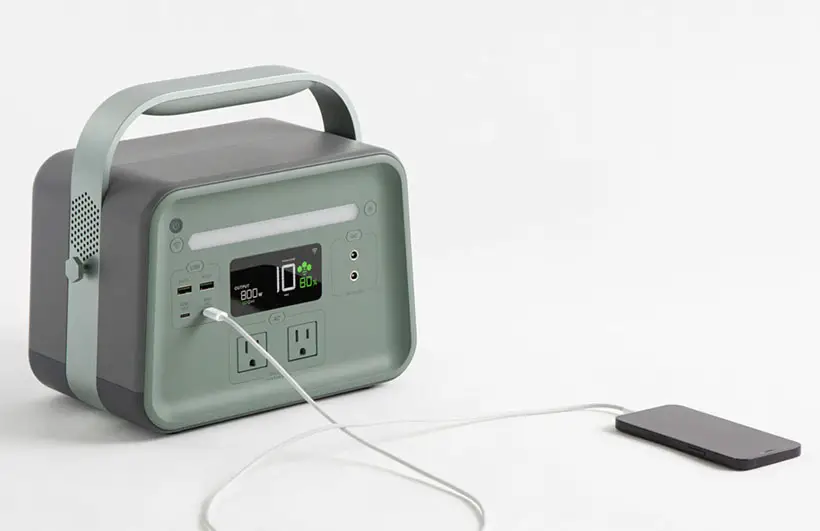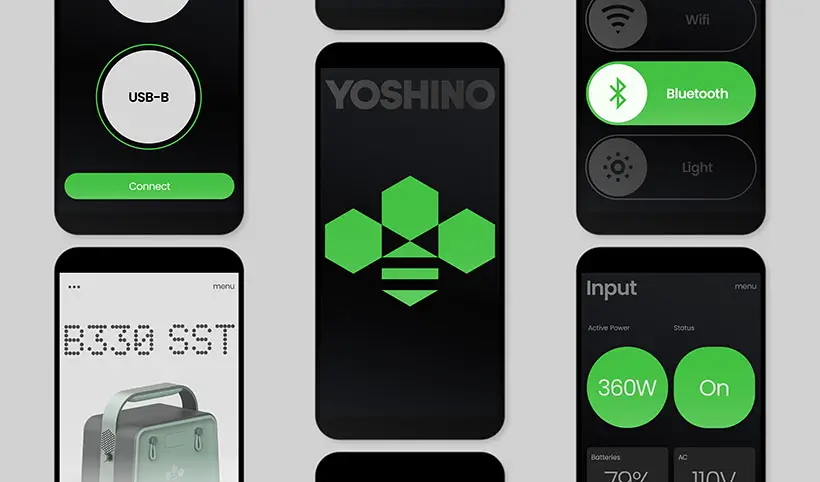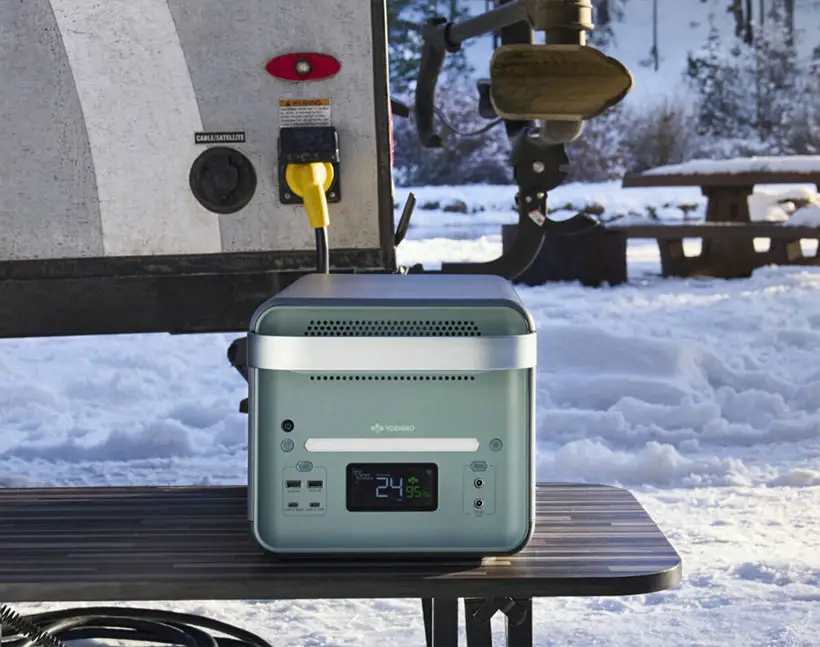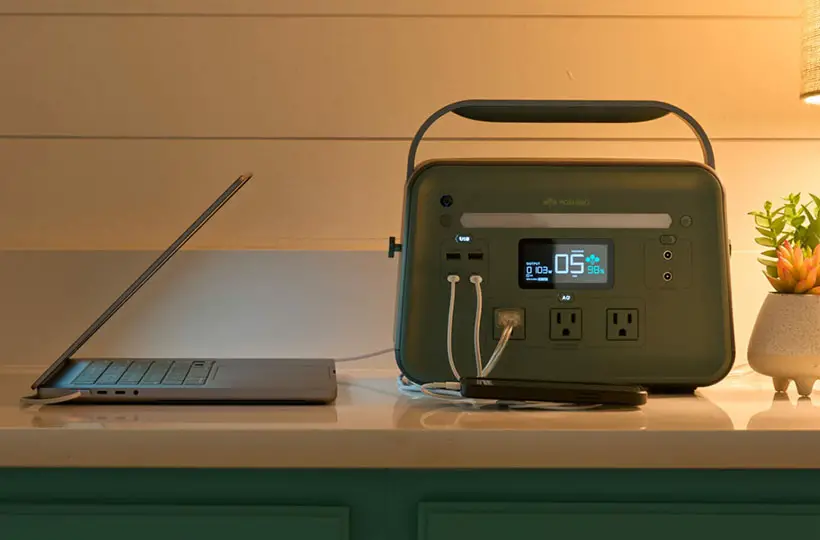 *Some of our stories include affiliate links. If you buy something through one of these links, we may earn an affiliate commission.