Urban Bonfire radiator is a modular heating system that provides you with visual information to let you know if it's in operation or not so you don't forget to turn it off. There are various indoor heating systems but radiator offers quiet operation and a rapid spread of warm air, thus more often than not, making user forget to turn the radiator off when they leave their house or apartment. From a distance, it would be difficult to tell (visually) if a radiator is turned on or off. This concept radiator is trying to set a new standard from uniform and typical radiator designs.
Mimicking radiator heaters in appearance, this independent heating system emits heat from the top. User can control this radiator by tapping the base with their foot rather than bending over to turn a dial. The action of tapping the base of the bars pushes them inward at the bottom, thus the top of the bars tilt outwards to provide the vent space through which heat is emitted. The shape changes provide visual information that Urban Bonfire radiator is on. It can also act as a night light with built-in LEDs that focus on the wall beside it, the orange light that looks like fire flames. This concept is one of red-dot design concept winners.
Designer : Lee Hee Young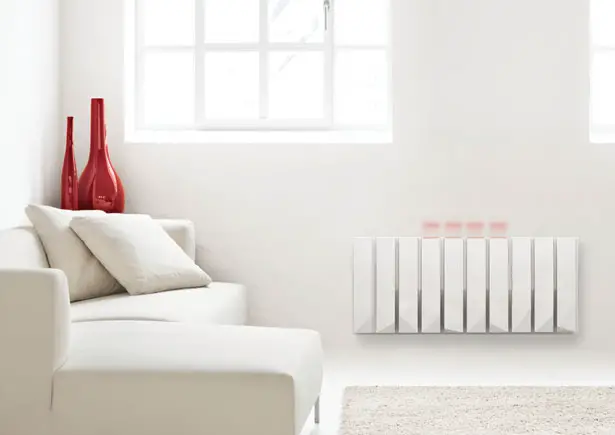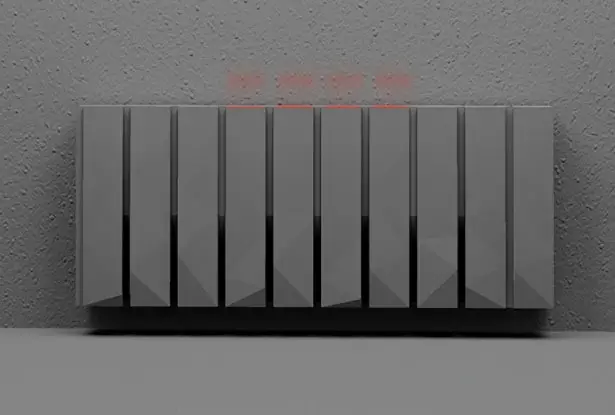 *Some of our stories include affiliate links. If you buy something through one of these links, we may earn an affiliate commission.