The new concept car coming from the automobile giant Peugeot Design Competition is surely a sophisticated design. Designed by Ognyan Bozhilov the car is a small 3-seater city car perfect for a small family to drive around the city. This designing marvel is a hybrid system with a small 1.6 liter HDI engine and an electric motor and the engine is placed above the rear wheels. The reason for this was for overall weight distribution and the unique aerodynamic design makes it possible to touch high speeds. This giving that driving pleasure without compromising on the environmental aspect, something which seems to be one of the primary belief that Peugeot is believing in. So go green and enjoy!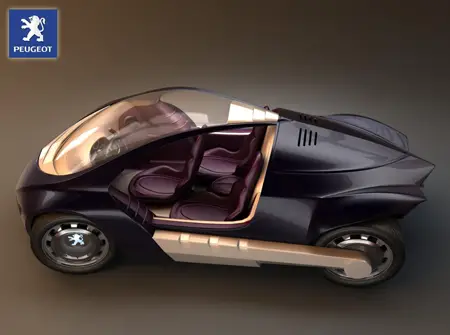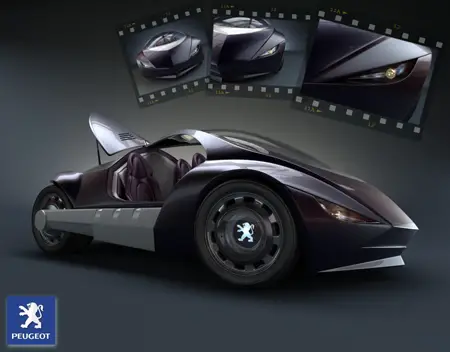 Text from the designer :
This concept presents a small 3-seater city car. It is powered by a sophisticated hybrid system, consisting of small 1,6 liter HDi engine and an electric motor. Unlike most small cars the engine is placed above the rear(driving) wheels, actually making it a mid-engine car. This improves weight distribution, gets rid of the complex, heavy mechanics for power transmission and makes the unique, aerodynamic body possible. The big windscreen, together with the center position of the driver contributes to perfect visibility and makes even short trips joyful experience.
Another innovation is the rims which consist of two parts- outer(10-spoke classic) part which is free to rotate and inner part with Peugeot neon logo, which is stationary and great to behold, especially at night. For safety considerations the tail-lights are designed in such a way that the harder you press the brakes the more LED light up to warn the driver behind. The car is inspired by Nature and designed to work in harmony with It. It proves that small and practical cars can be stylish as well.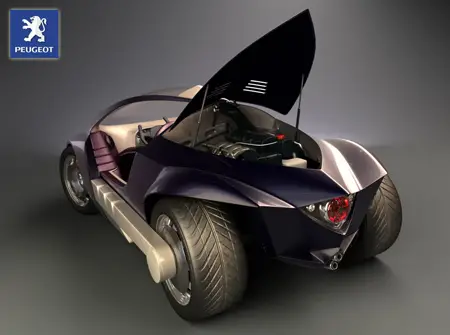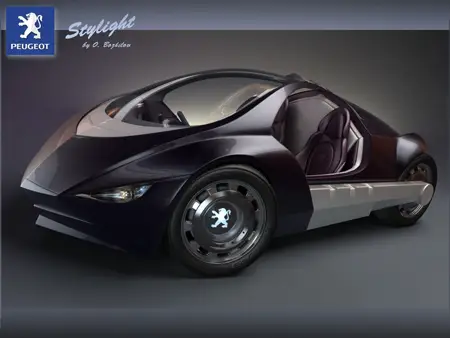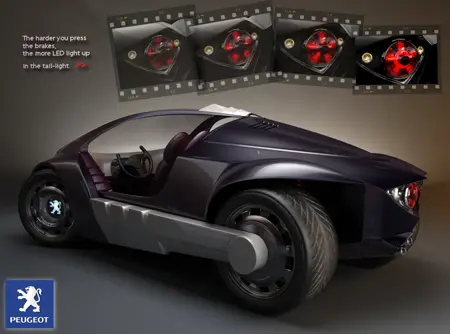 Designer : Ognyan Bozhilov
*Some of our stories include affiliate links. If you buy something through one of these links, we may earn an affiliate commission.