The new bicycle design by Torkel Dohmers has recently won the 'commuter bike for masses' design competition. The bicycle named "ThisWay" has been designed keeping in mind the safety and security of the rider from all sorts of situation. Care has been taken by designer to ensure that the rider is safe from weather as the concept has covered top thereby giving the concept an automobile like feel. Also the material used is light weight with the front and rear lights being operated by solar cell placed above the roof, space has been provided on the back for keeping luggage and other stuff. Quite a practical concept as the vehicle will be cost effective as the running cost is still lesser than that of the car.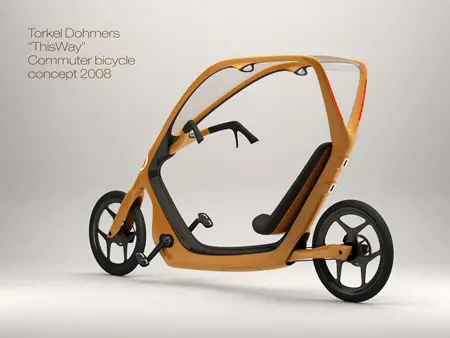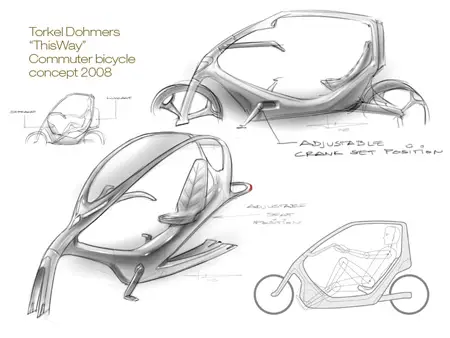 Designer : Torkel Dohmers via BicycleDesign
*Some of our stories include affiliate links. If you buy something through one of these links, we may earn an affiliate commission.