The ultramodern G1 billiard table with its stylish outlook and innovative patented technology can offer a groundbreaking pool experience to all range of people. The transparent playing surface is made of a toughened 15mm flat glass top which is 4 to 6 times stronger than regular glass. The Vitrik playing surface imitates rolling resistance of a regular-speed cloth, which is hard wearing and allows spin to be applied and keeps constant rolling features over its lifetime. The ball return system makes a pocketing ball completely visible with innovative aesthetics to let the players know which ball just went in. Moreover, the adjustable height offers convenient playing experience to player of any height.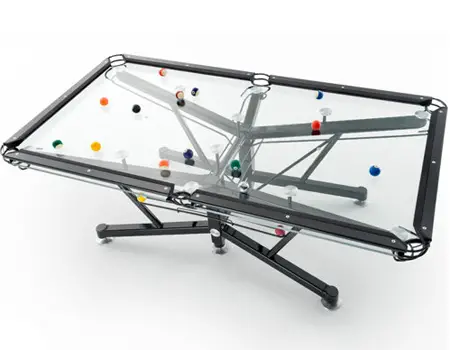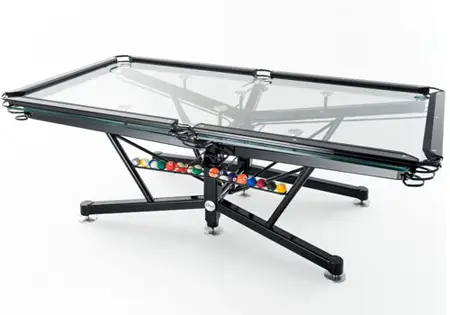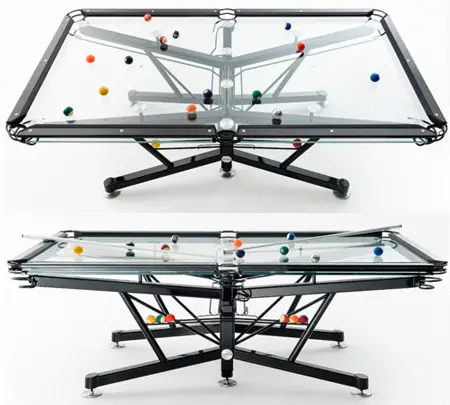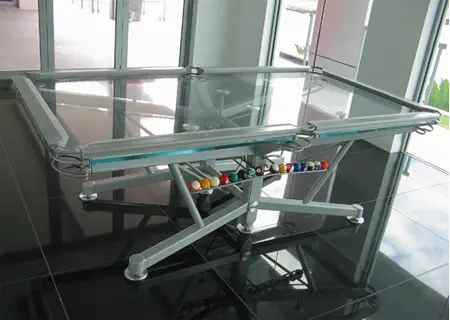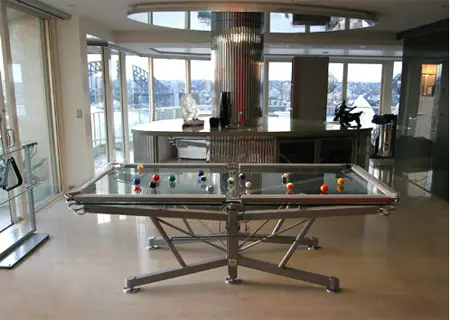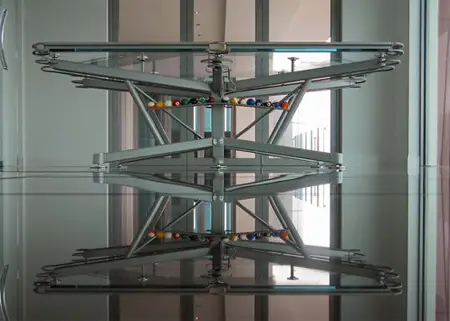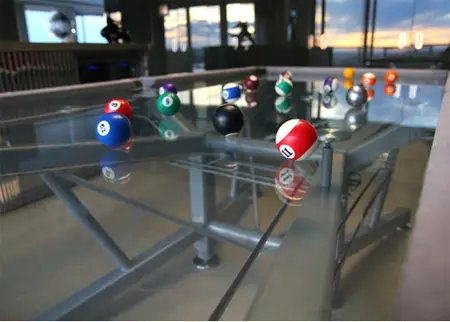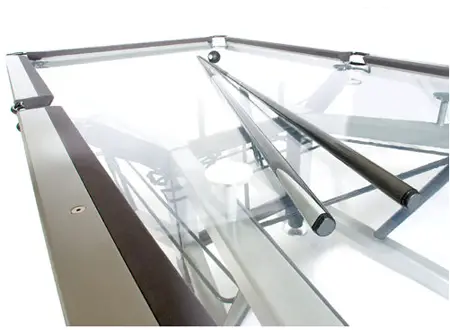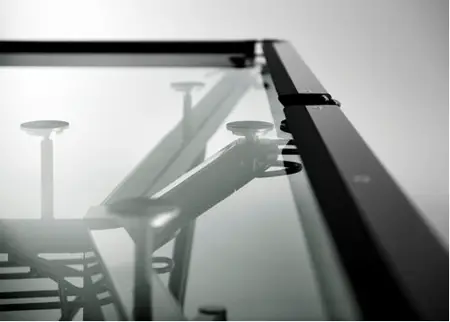 Source : Nottage Design
*Some of our stories include affiliate links. If you buy something through one of these links, we may earn an affiliate commission.