We believe the Stair-Rover skateboard design takes "When the going gets tough, the tough get going" principle as its inspiration. Skateboarding over rough surfaces or in this case stairs can be pretty dangerous, you might end up with broken bones or concussions. The challenge here is to come up with a skateboard design that allows you to surf the entire city. Well, challenged accepted, Po-Chih Lai has come up with unique 8-wheeled mechanism to make the board can cruise on pavements or glide down steps smoothly, it moves over rough path with ease. When you use this board on a flat ground, it will work just like any other traditional longboard, but when you move over uneven paving or rough surfaces, the chassis will make your ride smooth by reducing any impact.
Show off your skateboarding skill, reach the top of the stairs and slide down, let the gravity and patent-pending V-Frame design do the work. Those wheels bounce up and down to conform to the shape of each step, this balancing act provides smoother ride to the bottom.
Designer : Po-Chih Lai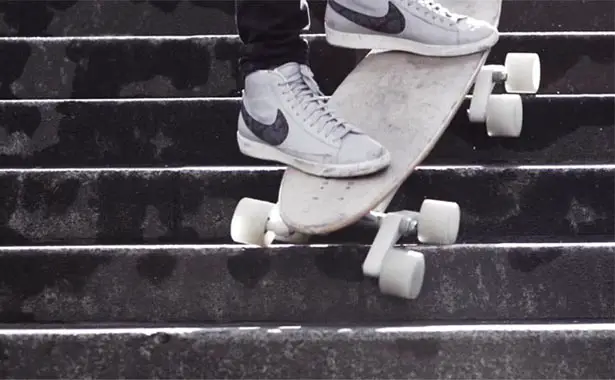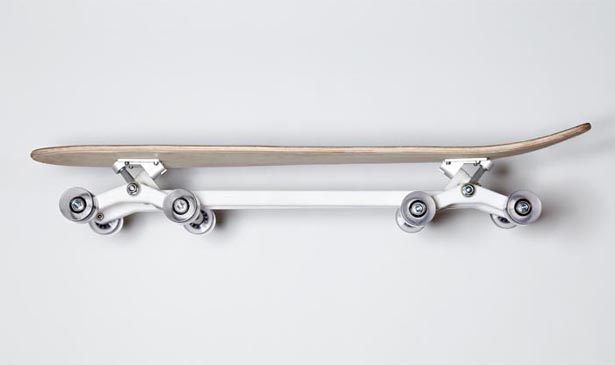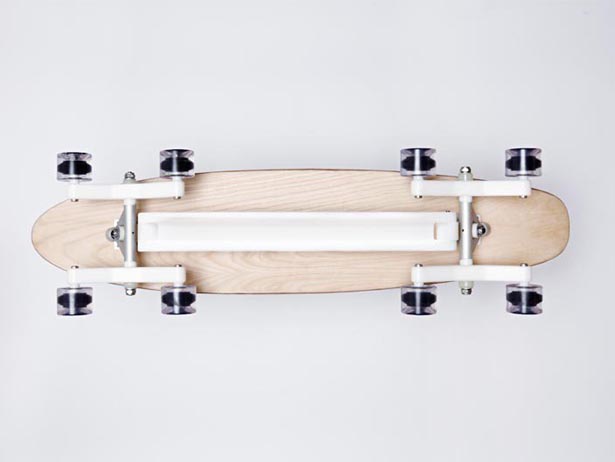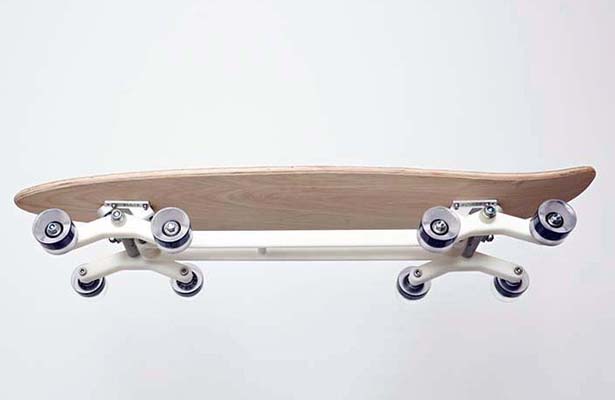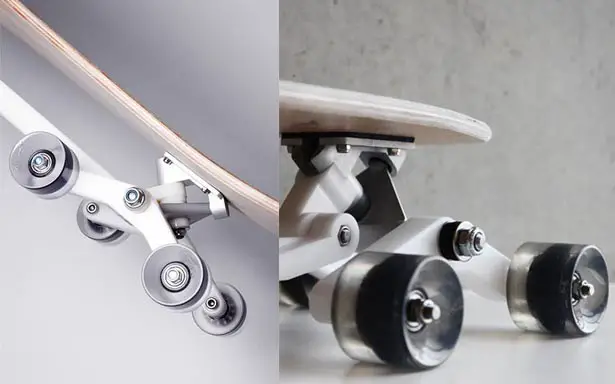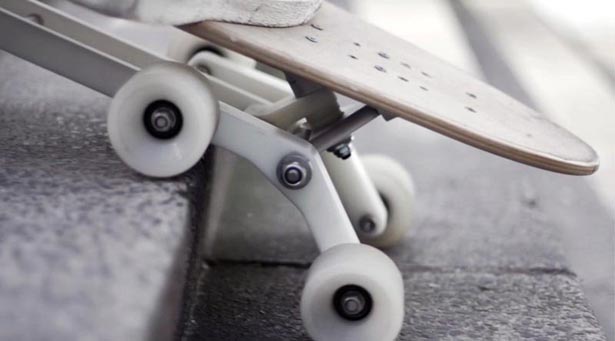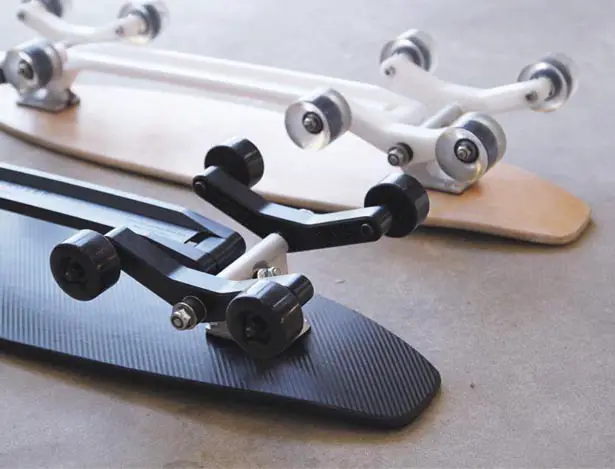 *Some of our stories include affiliate links. If you buy something through one of these links, we may earn an affiliate commission.