Introducing Saroléa x The Mighty Machines Electric Superbike a.k.a MM.01, it's the result from unique collaboration between creative minds and innovative companies. This concept was conceived by four Antwerp men who shared the same passion not just for motorcycles but also unique and high quality objects. Here's brand new Saroléa motorbike, the first of its kind with integral road protection from Café Costume, that retro-design helmet and handmade custom knife.
Jeroen-Vincent Nagels, Jean-Paul Delmé, Philippe Stella and Joop Wanten are the brains and sparring partners behind the Mighty Machines, brought together by way of their complement each other talents. Engineers, designers, software developers, and marketers brainstormed together to give birth this exceptional project, creation that is based on motorcycles and cycle-related gear.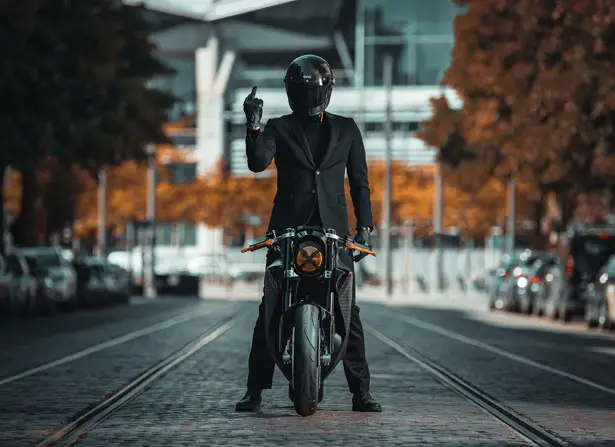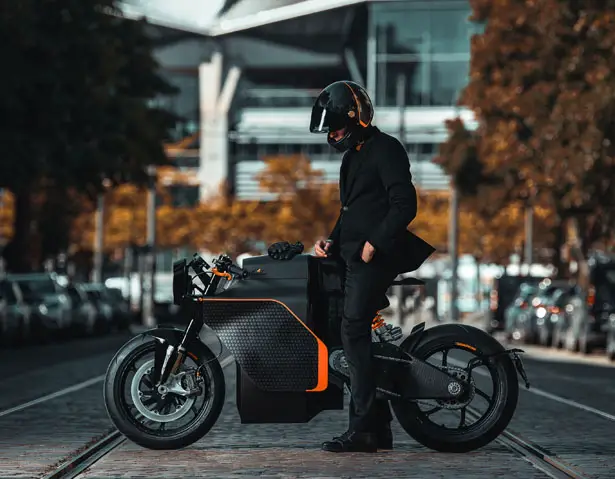 At the heart of Saroléa x The Mighty Machines Electric Superbike lies Saroléa N60 engine. This futuristic superbike has been developed with racing engine to mark the comeback of Saroléa in "TT Zero on the Isle of Man" by the brothers Torsten and Bjorn Robbens. Together with Serge Rusak, in-house designer of Saroléa, a streetfighter superbike version was created to match the standards and values of the Mighty Machines. It includes amongst other options a power of 120kW (163HP), a driving range of 330 kilometers and a maximum speed of 100 km/h within 3 seconds – all controlled by the artificial intelligence of WAIZU, the automotive platform developed from a profound cooperation between Sarolea, ML6 from Ghent, and Google.
In collaboration with Café Costume, you can ride in style. This innovative fashion label founded by Bruno, Saskia and Angélique Gils has succeeded in re-introducing the tailored suit into the contemporary street scene. In search of the most suitable protection to integrate into the suit, the Mighty Machines reached out to another innovative company: AXOC technologies. To complement the suit, the Mighty Machines contacted Hedon Helmets. Together, they created a stylish helmet that is perfectly in line with a tailored suit. The helmet is called Heroine MM.01. To complete this exclusive line-up, the Mighty Machines also opted for a series of unique "everyday carry knives" fashioned by Dimitri Turcott, master at Studio Blade.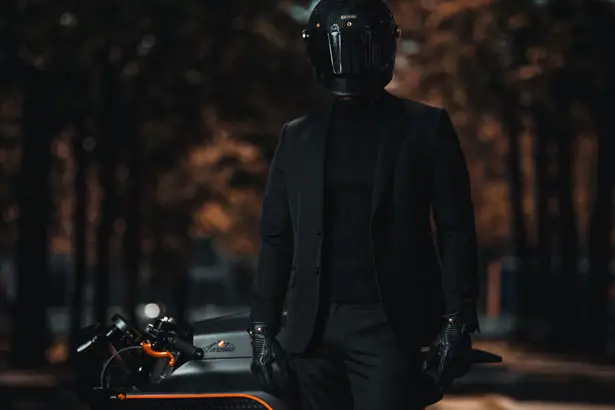 More images of Saroléa x The Mighty Machines Electric Superbike: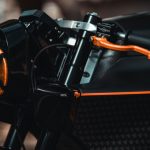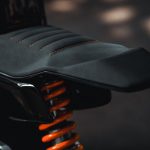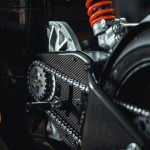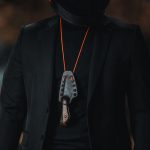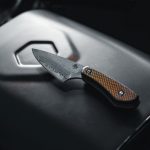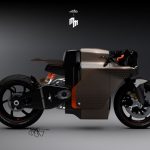 *Some of our stories include affiliate links. If you buy something through one of these links, we may earn an affiliate commission.