What a breathtaking creation from Rolls-Royce Motor Cars, the company has revealed Rolls-Royce Amethyst Droptail, a coachbuilt masterpiece that is specifically designed to celebrate its commissioning client's cultural heritage, family legacy, and personal passions. It's a project commissioned by a patron whose family business has grown from a gemstone boutique to a multinational corporation with diversified interests. The client tasked Coachbuild designers to come up with an elegant expression of Droptail inspired by the amethyst gem (hence the name), amethyst is the birthstone of their son, representing the symbol of purity, clarity, and resilience. Of course, Rolls-Royce Coachbuild designers responded quickly with an inspiration point that would define Droptail's exterior treatment, the Globe Amaranth wildflower. A special flower that blooms in the desert near one of the client's homes.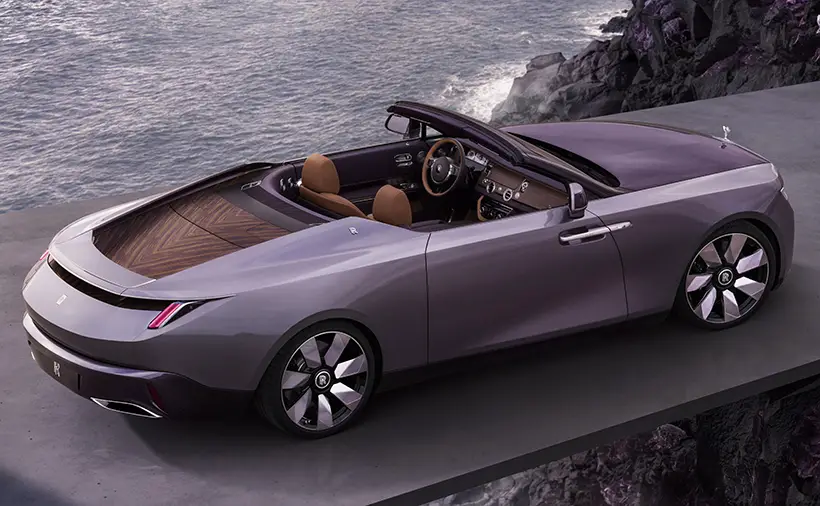 Amethyst Droptail has duotone exterior paint finish, it captures multiple stages of the flower's bloom. The main body has soft purple hue with a delicate silver undertone, named Globe Amaranth in tribute to the flower, and then enhanced with fine flecks of powdered aluminum that reflect the light in order to create a captivating iridescent finish. The car's upper coachwork displays a deep purple Amethyst contrast paint, it contains a combination of red, blue, and violet mica flakes, together they create beautiful mauve color with a subtle metallic sheen.
Rolls-Royce's artisans had to execute one of most challenging flourishes which is expressed in the Pantheon grille treatment. The exterior grille surround and those vane pieces are partially hand-brushed and partially hand-polished, making sure a precise line demarking each finish. Just in case you haven't noticed, Amethyst Droptail also features an intricate lower front air intake which is highly detailed piece, it was digitally designed and printed in a lightweight composite and incorporates 202 hand-polished stainless steel ingots, each one has been painted by hand in the Globe Amaranth hue. The Spirit of Ectasy figurine at the front end is surrounded by amethyst cabochons.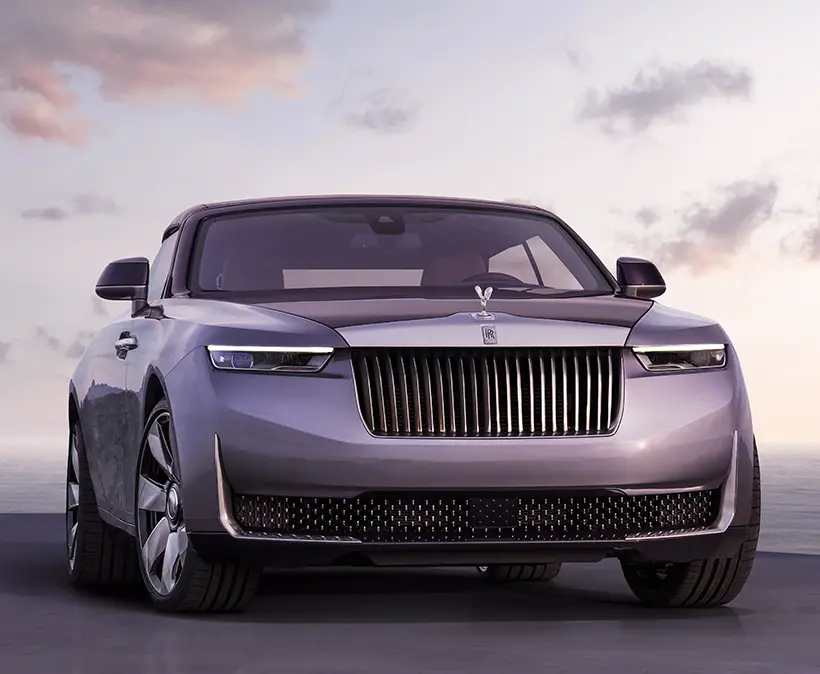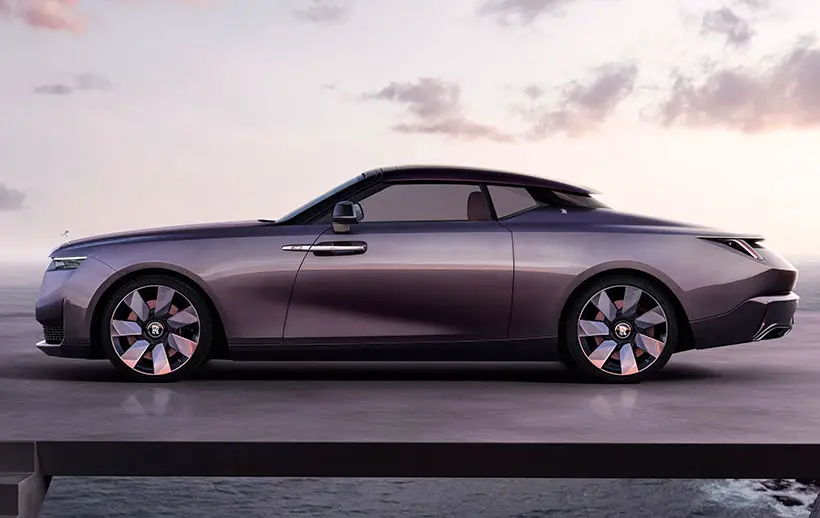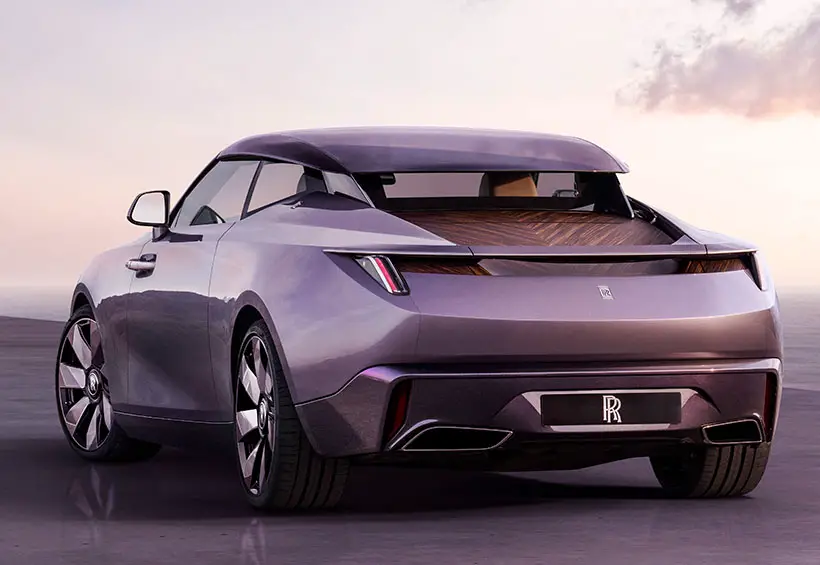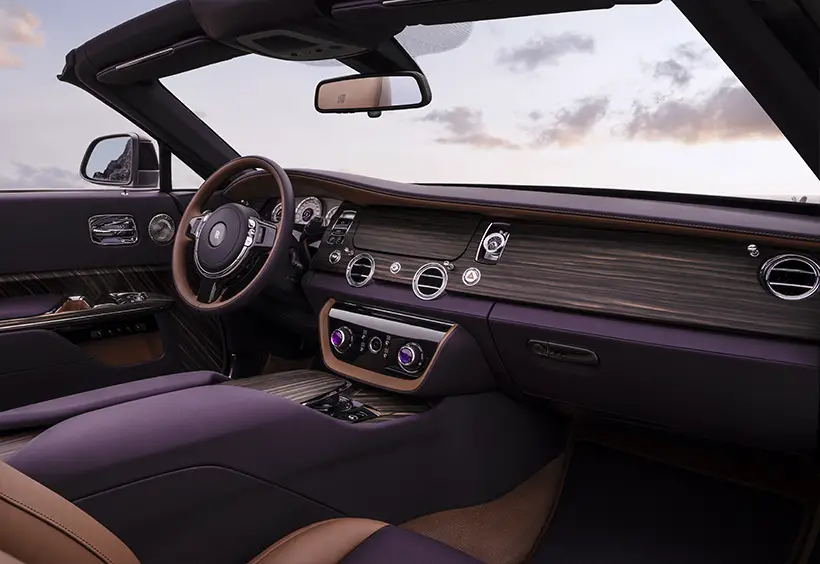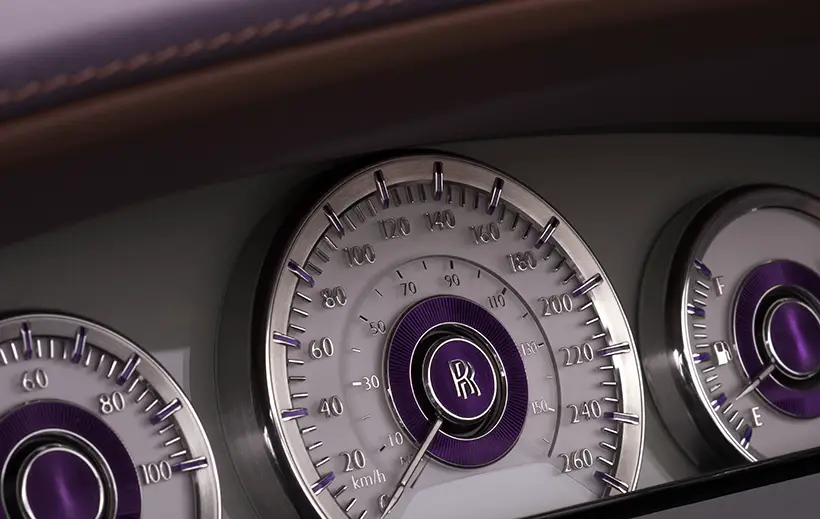 Specially for Amethyst Droptail, Rolls-Royce has created the most extensive wooden surface area in its history. The material extends from the motor car's fascia and doors to the shawl panel, cantilevered 'plinth' centre armrest and onto the aft deck. To make sure that the client can enjoy Amethyst Droptail in a variety of climates around the world, the interior wood parts were tested meet the same standards as the exterior parts.
More images of Rolls-Royce Amethyst Droptail: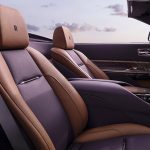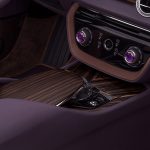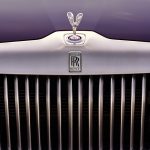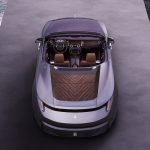 *Some of our stories include affiliate links. If you buy something through one of these links, we may earn an affiliate commission.