Just for your information before you say "No" to this new Audi Snook concept, Audi Snook has won the Michelin Challenge Design Award 2008 at the Detroit Autoshow 2008. Designed by Tilmann Schlootz, German designer, this Snook concept is original and agile personal mobility vehicle that rides on a sphere.
Take a look at the multi-directional engine which consists of a sphere-wheel and enables the driver to navigate and steer the auto-stabilized cain in every direction. You'll feel new driving experience, Audi Snook offers new maneuvers, fun driving, and satisfying the needs of future urban mobility.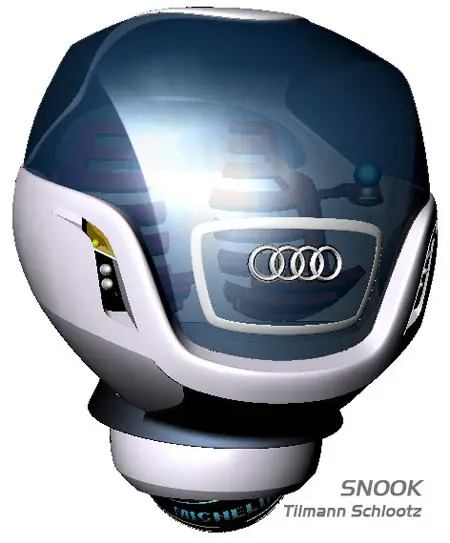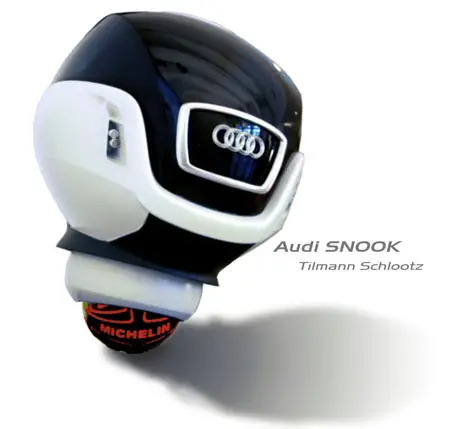 Tilmann Schlootz describes his project: "The Magic Egg of Columbus, or better, two billard balls standing on each other: this icon is my origin on the way of reducing the hardware demands of physical mobility to the minimum.
One point touching the ground, the inverse pendulum in motion. Agility through instability, controlled by artificial intelligence – that is my formal issue."
The concept model and designer Tilmann Schlootz will be present at the "Hannover Fair" (21-25 April 2008).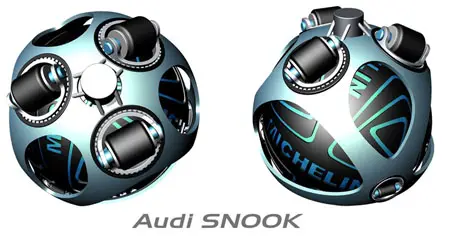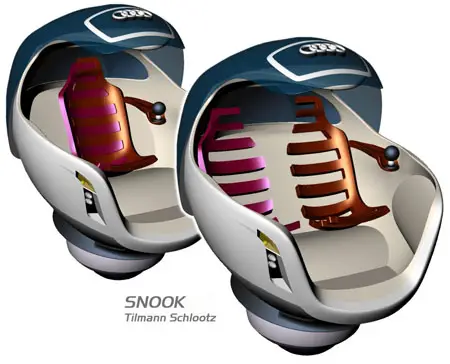 Designer : Tilmann Schlootz
*Some of our stories include affiliate links. If you buy something through one of these links, we may earn an affiliate commission.