When you watch "The Biggest Loser" episodes, you'll know that eating deep fried food is one of the biggest sins for the contestants. What about air fried food? Is this a healthy option? Well, according to Philips, their new AirFryer product uses Rapid Air Technology to cook the kind of meals that would traditionally be dunked in a deep fat fryer. Philips claims that using this technology to fry food, you'll get brown crispy foods with up to 80% less fat. Philips AirFryer works by circulating air up to 200C around foods, it's oil free and far healthier. How does the food taste? Well, you have to try it to know it. You can pre-order this cooking machine at Philips' website.
From : Philips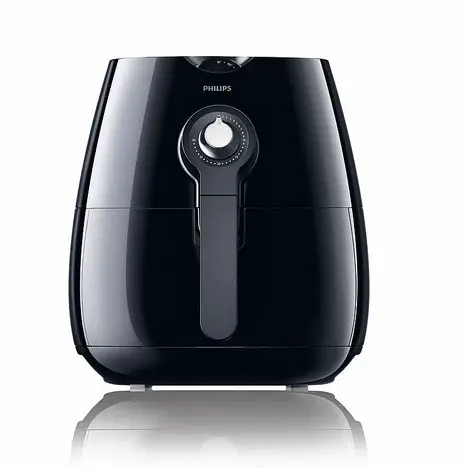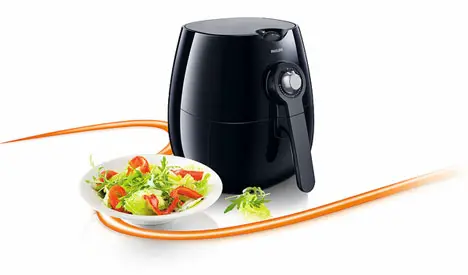 The Airfryer is a revolution in home cooking that uses little or no oil as it fries. Airfryer uses patented Rapid Air technology to circulate hot air around a grill component, creating delicious meals with up to 80% less fat. Whether it's perfect French fries, crispy chicken nuggets, delicately browned meat or golden pastries, food is cooked and crisped to perfection, all in just twelve minutes.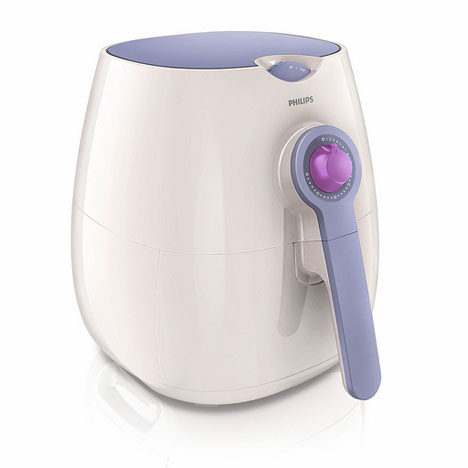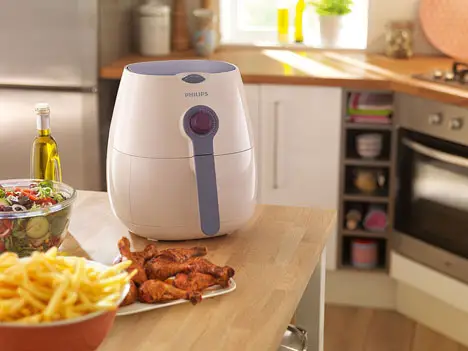 *Some of our stories include affiliate links. If you buy something through one of these links, we may earn an affiliate commission.