OnePlus has announced its global launch of its folding smartphone: OnePlus Open. First of its kind for OnePlus, Open is designed to give a little disrupt in foldable market with its uncompromising specifications. This phone features OnePlus' signature of fast and smooth user experience with premium camera experience thanks to the company partnership with Hasselblad. It opens a new possibility in an ultra portable, modern foldable phone design.
Open represents a new folding form factor, the word itself also represents openness to explore emerging possibilities from advanced tech solutions on the market. This phone promises unparalleled hardware and innovative software, together they create services which are built around the new form factor, continuing to live up to the company "Never Settle" belief.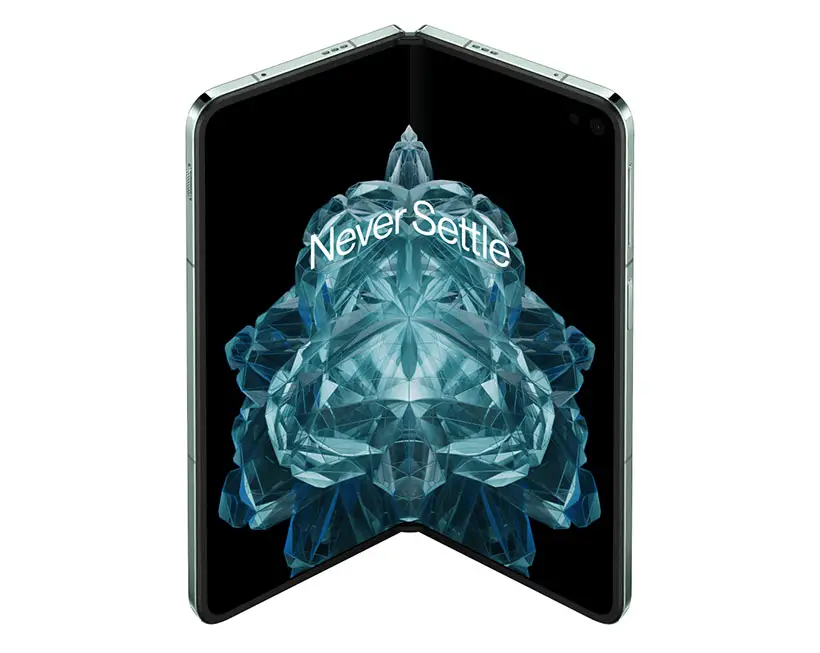 Elegant sophistication meets industrial minimalism, OnePlus Open Smartphone comes in two options: Emerald Dusk and Voyager Black. They are both visually appealing in their own rights. The phone is designed with dept-vacuum separating camera sensors and exterior glass dome, it's the same sophisticated design found on luxury watches. Then accompanied by a light-reflective CD-pattern crafted on the dial, allowing light play, every little thing is designed to stand out.
Extremely light at just 239g, Open Phone also comes with OnePlus' iconic alert slider. It is redesigned from scratch to fit the phone's 5.8mm compact folding body, therefore the size of the slider increased while its position on the device's mid-frame has been adjusted. This new design increases convenience for one-handed operations. OnePlus promises durable phone, the material components were chosen carefully to make sure high efficient, well optimized mechanical design. It remains robust despite its ultra-compact form factor, the patented Flexion Hinge makes it possible to have more space in the interior for high-performance hardware.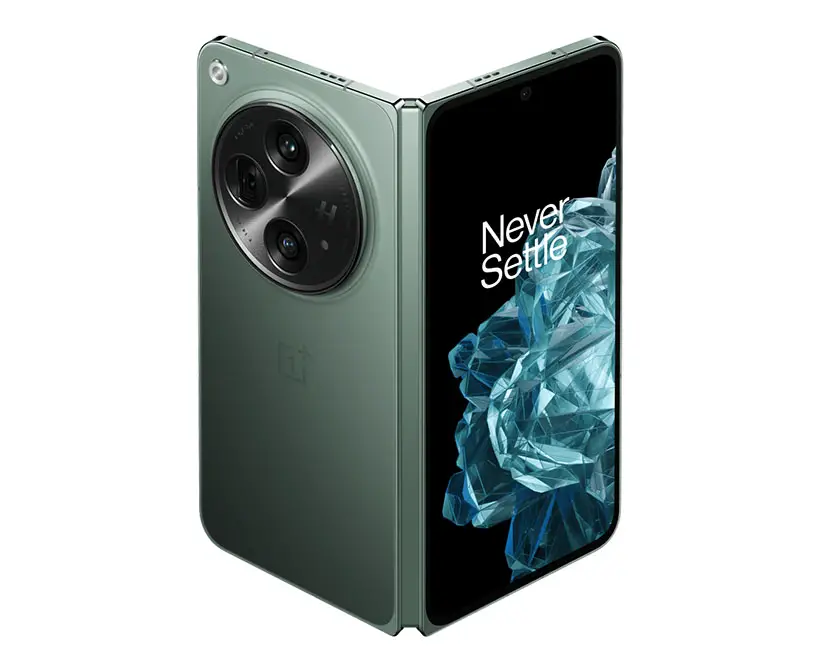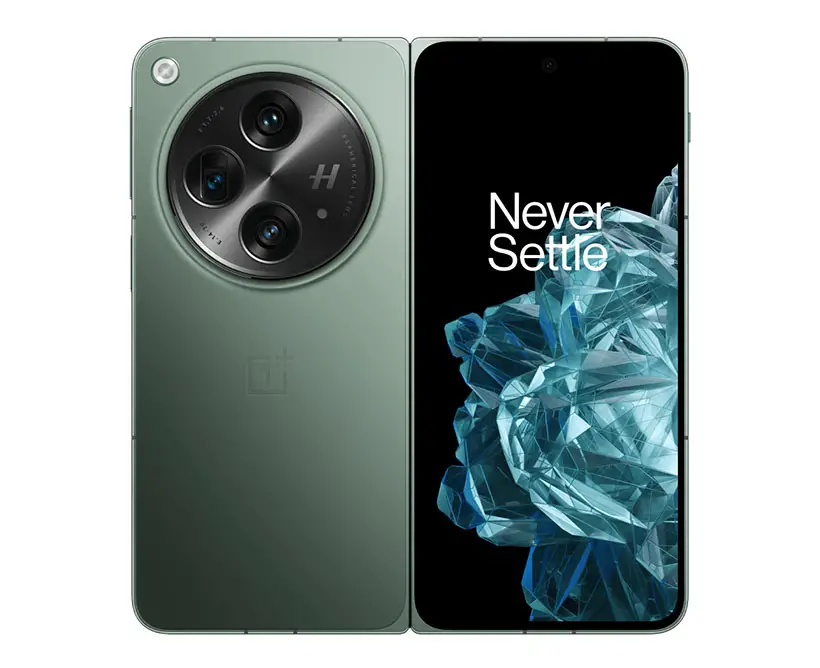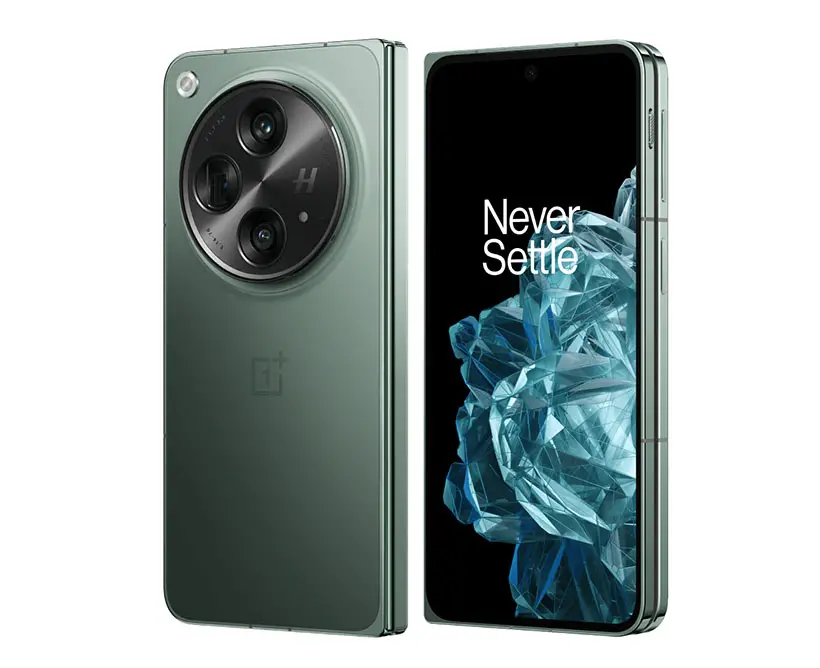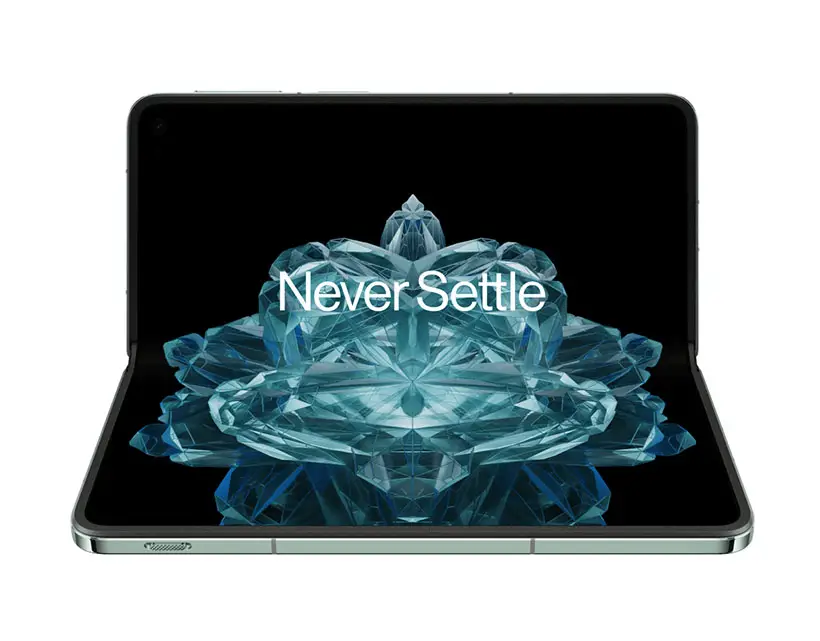 *Some of our stories include affiliate links. If you buy something through one of these links, we may earn an affiliate commission.