Moveo is a modern wheelchair designed specially for people with spinal cord injuries. Aesthetically pleasing, Moveo is also functional and easy to use, it moves smoothly thanks to gear reduction and lightweight yet strong materials. It also has a reversed pushing mechanism. Focusing comfort of use throughout the design process, Moveo is developed using intelligent textiles that help regulate user's body temperature. It is available in three trims, wheels, rims, and frame of trending color options together with beautiful, intricate patterns and details. Moveo Wheelchair aims to stand out among the rest of wheelchairs on the market.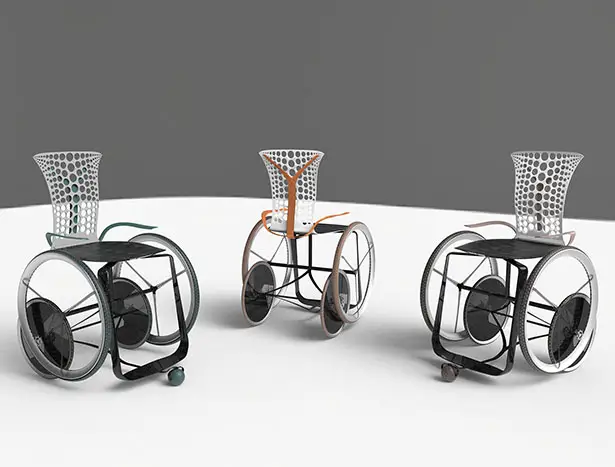 Since Moveo Wheelchair is specially designed for people with a spinal cord injury, it addresses common issues that might rise due to this injury. Most wheelchairs would be expensive, bulky, heavy, have slippery rail, and have boring, un-aesthetic appearance. Kristen Tapping explains that Moveo would eliminate those problems, this concept wheelchair would be easy-to-push with oval shaped rim that would complement user's hand. Also the push rim doesn't touch the ground, allowing user to keep their hands clean. The rubber-like surface enhances grip traction making every push seems easier even when wet. The seat is lined with phase change materials that would release hot or cold thermal energy depending on user's state.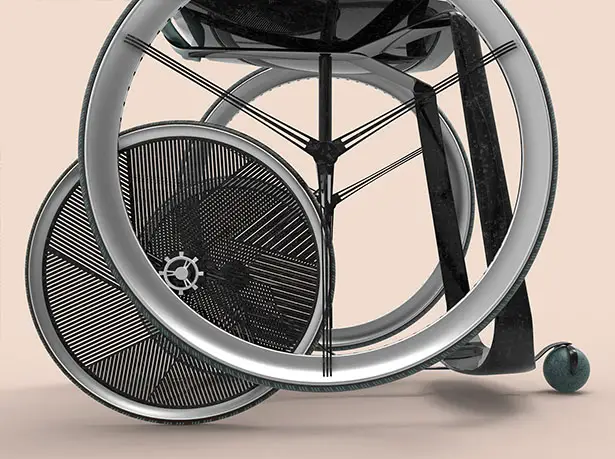 More images of MOVEO Wheelchair: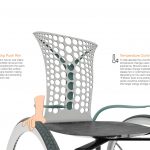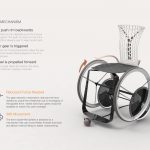 *Some of our stories include affiliate links. If you buy something through one of these links, we may earn an affiliate commission.