Maininki has been designed to meet the transportation demand, varying distances and seasons in Nordic countries. A luxury sedan yet compact as a hatchback that offers an environmental option is needed. From the start of designing this car, the designer had the idea of creating a form that follows a combination of organic and fluid arches. The second consideration was aerodynamics. Wheels are positioned at the outer most corners of the vehicle for ideal handling and superb weight distribution to increase safety in higher traveling speeds.
The front end shape pushes most of the air flow to the top of the car and rest of it underneath. The underbody is shaped to resemble a diffuser. It creates enough downforce without any added spoilers on the top of the body. The air intakes situated on the sides of the car are mostly aerodynamical. They force the air flow to pass the rear tires from their sides to minimize the wind resistance. The same air flow keeps the rear electric motors and brakes in the Michelin Active Wheels cooled.
The main visual object of the exterior is the strong contrast between black and white. The dark glass starting from the front end gives a fresh and modern feel next to the calm, white rear end of the car.
Designer : Antti Eskeli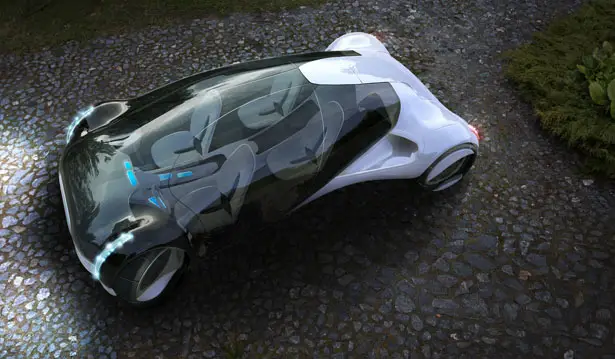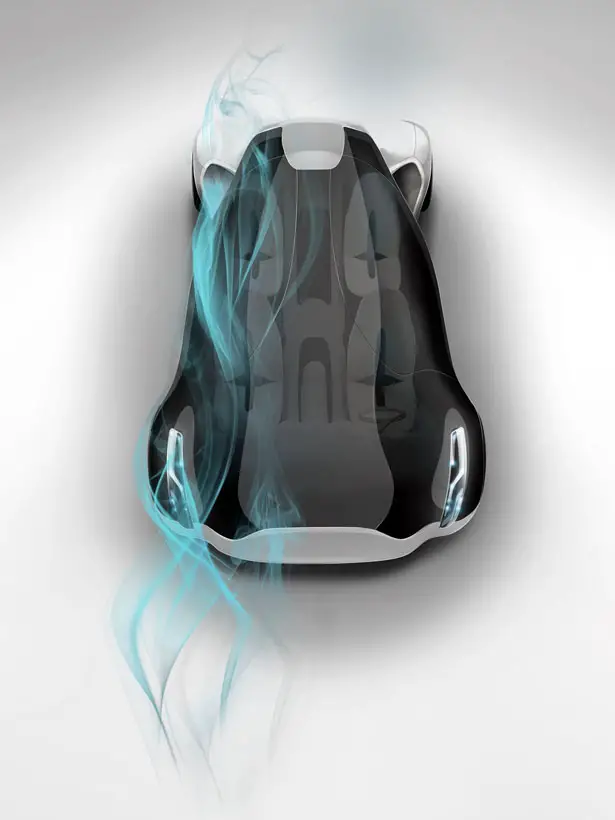 The interior has been designed for four people with sufficient storage space. The large amount of glass used on the body of the car gives the opportunity for great visibility. The interior is mainly white with blue details to carry on with the fresh and clean look.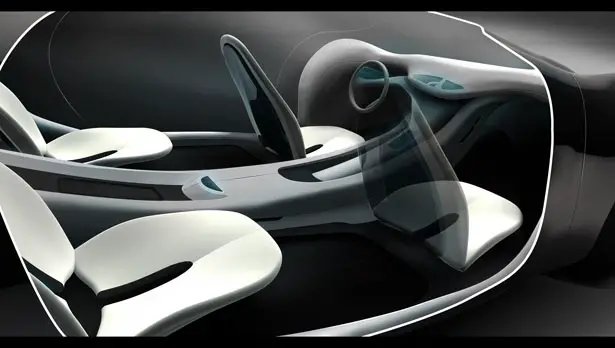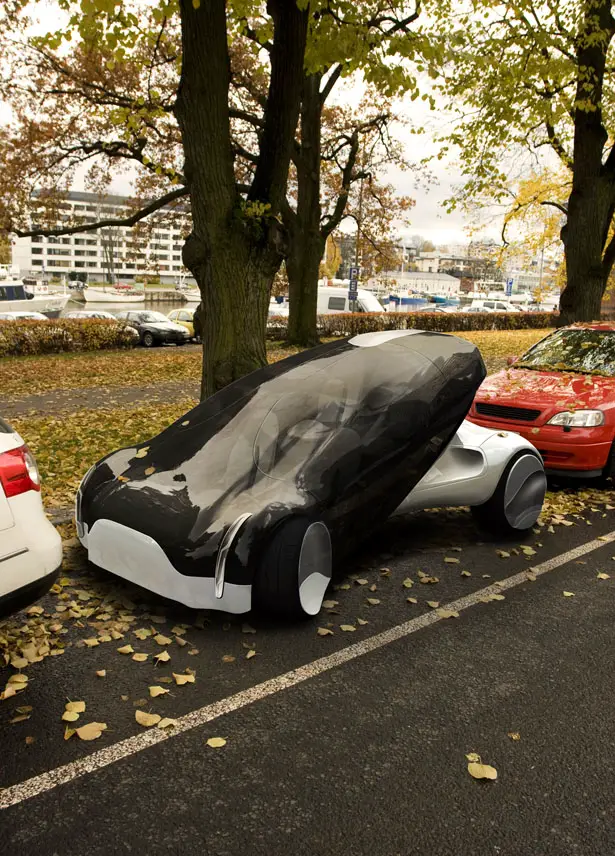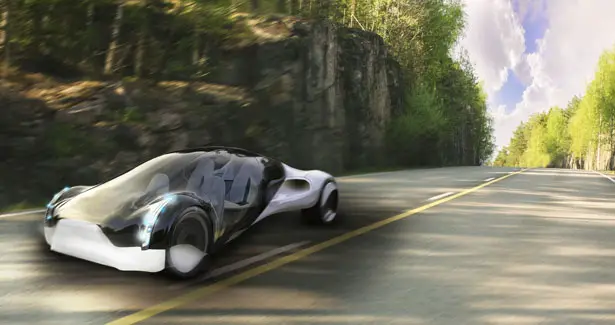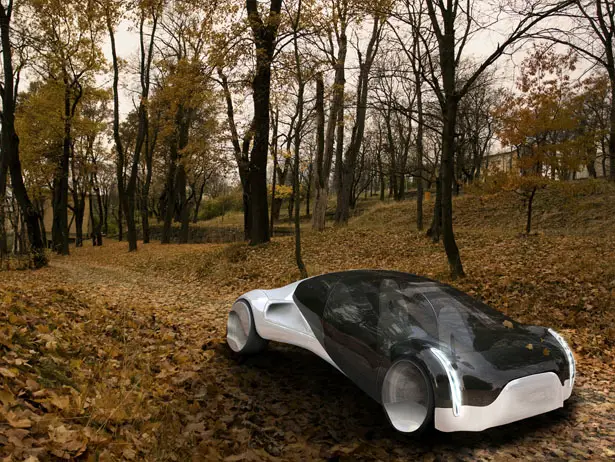 *Some of our stories include affiliate links. If you buy something through one of these links, we may earn an affiliate commission.