LineCraft TR is a single seater concept aircraft that comprises a collection of "Ludicrous Speed" engines, generating massive amount of 'g's. The engine contains eight miniatures and two large speed brakes to control the roll and yaw of the aircraft. LineCraft was designed for racing short to medium distances on the sky or over desert areas. This aircraft is specialized in high speed and mid altitude flight. The giant air brakes are required to control the aircraft because of the compact size and light weight. The ultimate speed of the aircraft has made it a good racer but an experienced pilot is required to fly this extraordinary piece.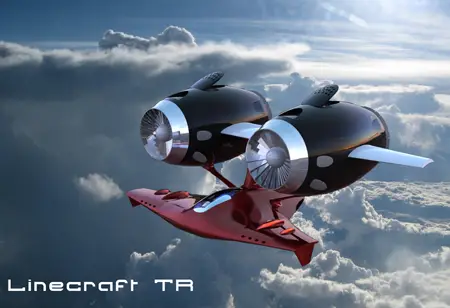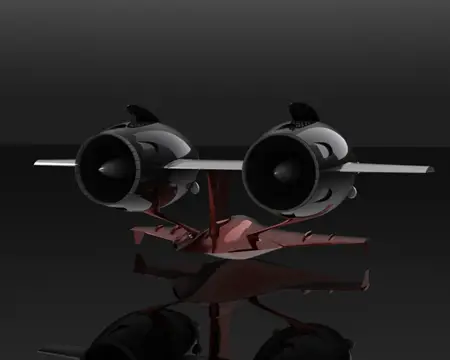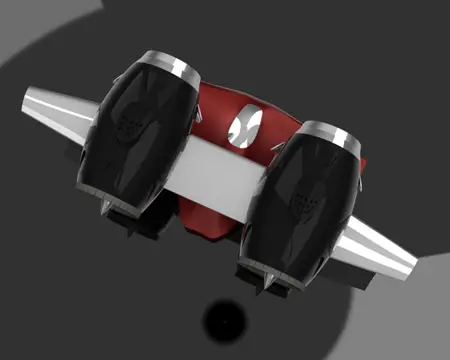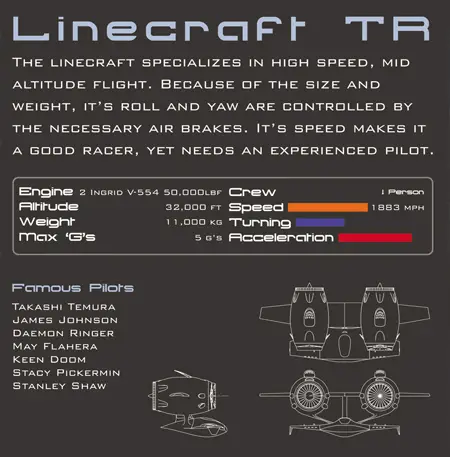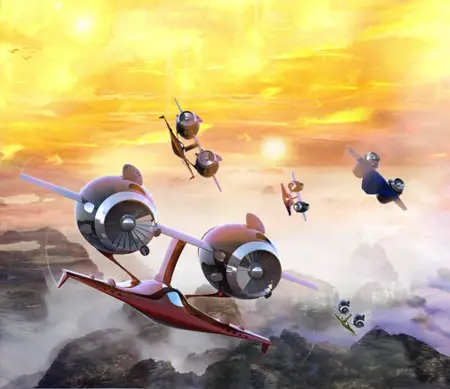 Designer : Brian Moy
*Some of our stories include affiliate links. If you buy something through one of these links, we may earn an affiliate commission.