Jet Shark presents a new evolution of its highly successful Seabreacher. You can tell from its name that it's a submersible watercraft that looks like a shark. Jet Shark is larger than Seabreacher, it's the luxury GT cruiser powered by a Kodiak Marine, Corvette V8 engine. The exterior body design is designed to have a body of a shark but significantly larger than its predecessor.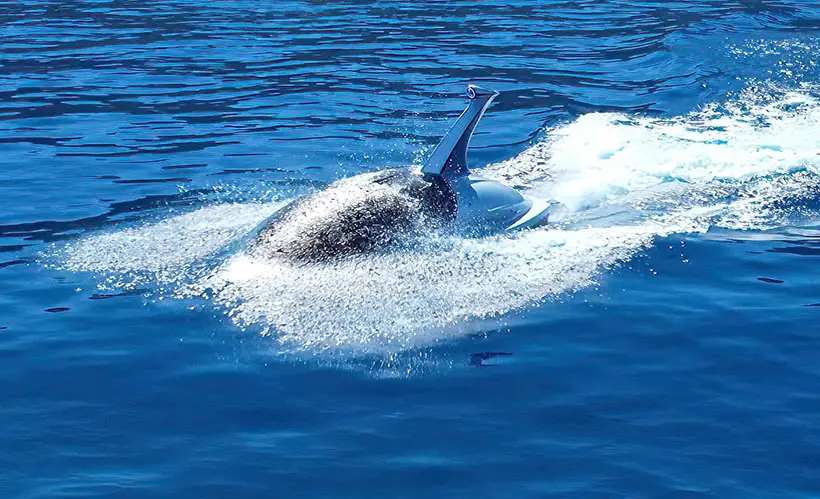 Inside, Jet Shark features spacious, air-conditioned cockpit, it has ample of space for four adults with four cushioned seats and twin piloting controls just right in the front seats. Those two large gull-wing doors can remain open while cruising so that passengers can enjoy beautiful, panoramic views. It's a nice water transportation when you just want to get some thrill on water, it tilts aggressively to each side and dives up to six feet for some short periods of time.
Jet Shark has two small fins amidship with another pair at the rear, together, they allow this submarine to glide gently across the seas, no flipping over. The pilot can view everything on the surface while underwater thanks to a snorkel-like airfoil equipped with a camera. It helps to prevent any collisions with other vessels.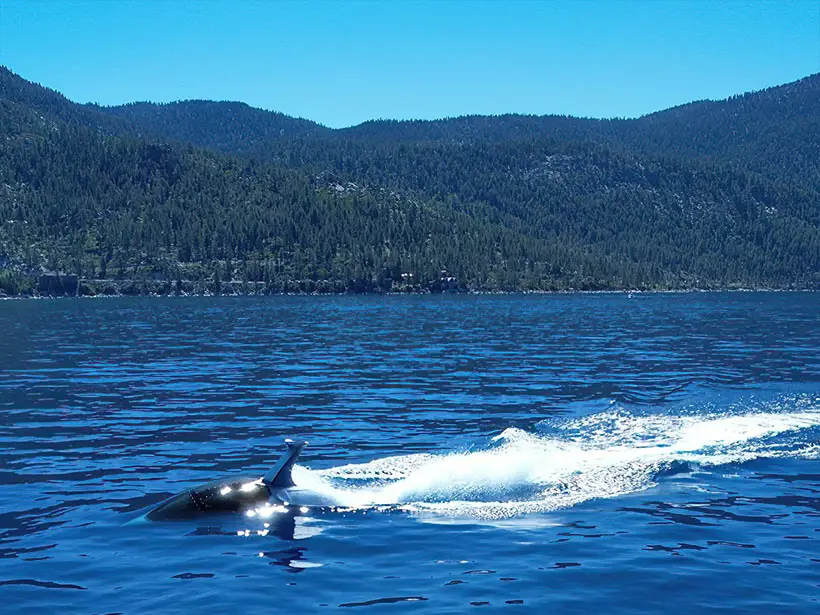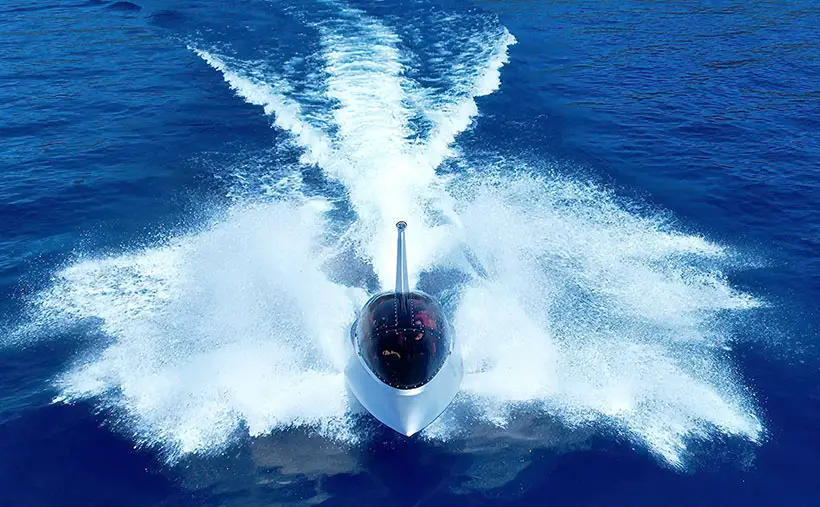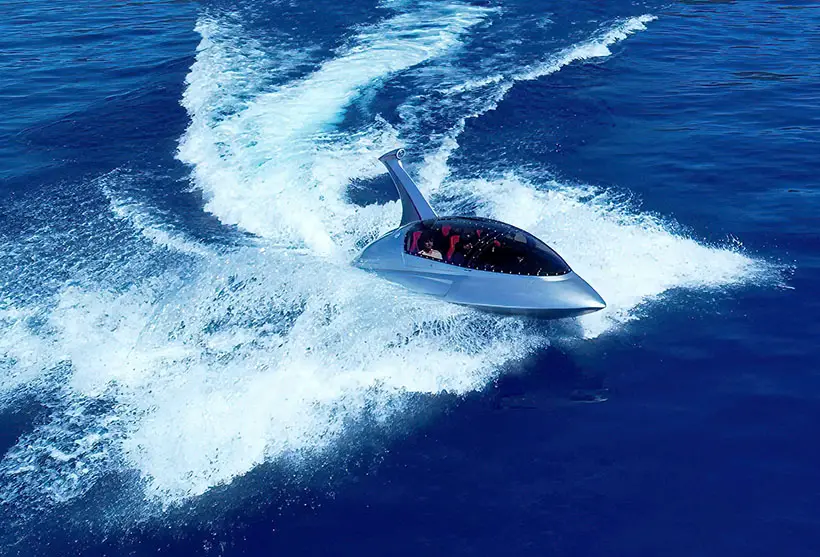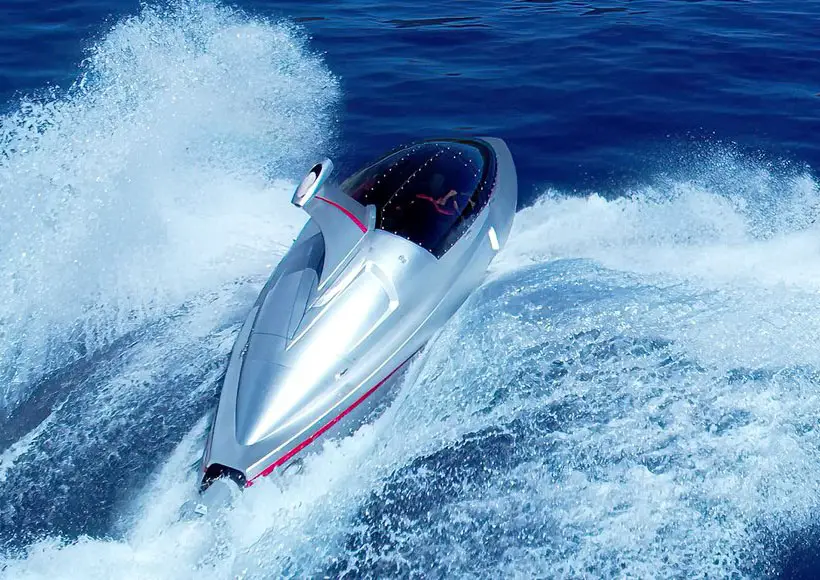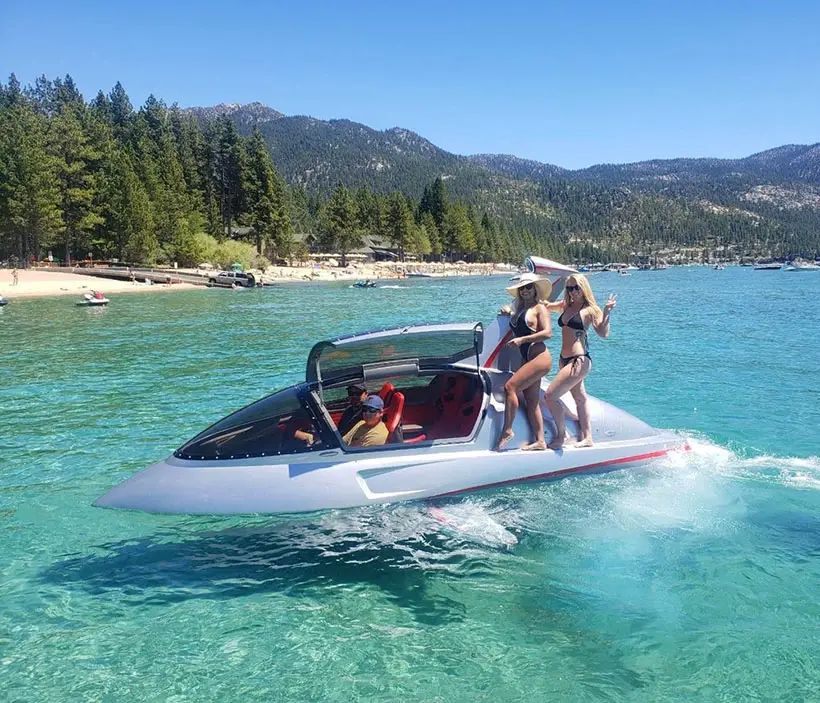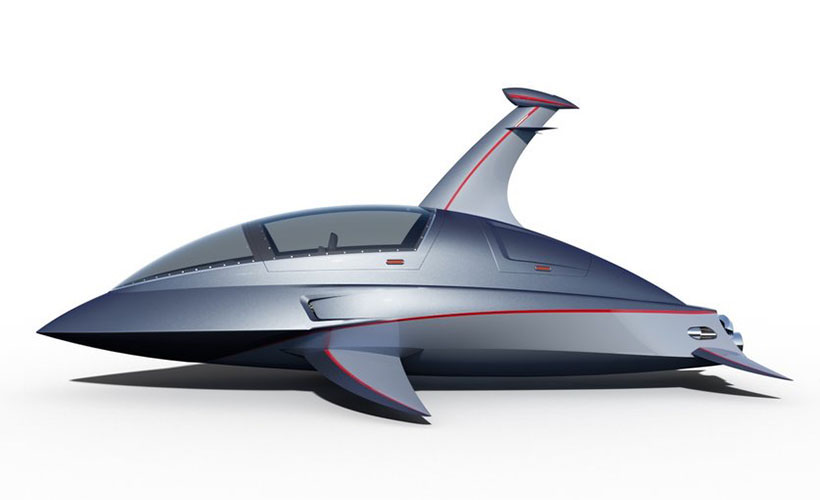 *Some of our stories include affiliate links. If you buy something through one of these links, we may earn an affiliate commission.