At Hyundai R&D headquarters in Korea, Hyundai Mobis just released urban shared mobility concept cars to reflect post-Covid 19 era. Aside from demonstrating new technologies, these concept cars also represent a contact-free age in a mobility platform. From mobile experience and communication methods, everything has been carefully considered to make sure contactless interaction. This new mobility platform offers spirit of technical exploration that allows people to share their thoughts and feel the joy of everyday life.
Hyundai M.Vision X uses all windows as its screens, it's a contact-free communion with passengers. Designed as four-seater vehicle, M. Vision X provides a customized experience based on a unique interpretation of interior space. The letter X means the expansion of communication (eXpansion), connected experience (eXperience), and new expedition (eXpedition). Since all windows of this vehicle can be transformed into a display with a special theme (Virtual Space Wall), it is possible to use all 360-degree transparent windows as a scree to watch different performances, such as sports games. Passengers can also choose to use a window to enjoy outside scenery while others to watch a movie. The vertical cockpit at the center that looks like a square pillar. On each side of those four sides of integrated center cockpit, there's a 28-inch display. Furthermore, this cockpit communicates with all passengers in contact-free fashion, just using gesture recognition functions.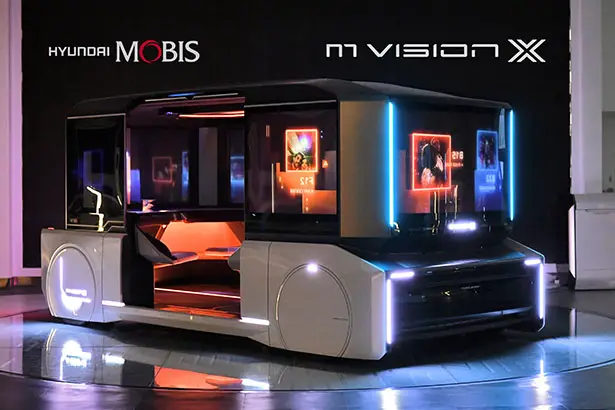 Hyundai M.Vision Pop is a small yet smart mobility concept based on electric vehicles that are developed under the theme of "Tech Joy". This concept has a theme of "mobility enjoyed on smartphone", it features rotation wheel and crab driving. Utilizing the latest technologies of Hyundai Mobis, M.Vision Pop steering wheel docking to control the vehicle with your smartphone. Hence the world Pop a.k.a "Phobility".
Your smartphone in the steering wheel turns into the cockpit of the automobile itself. That smartphone navigation screen interfaces with front display of this vehicle. You can also use smartphone sensors to wireless steering of this automobile. The e-Corner module is installed in each of those four wheels that allows this vehicle to rotate up to 180-degree. It means that it's possible for M.Vision Pop to move from side to side just like a carb, and even 360-degree rotation is also possible.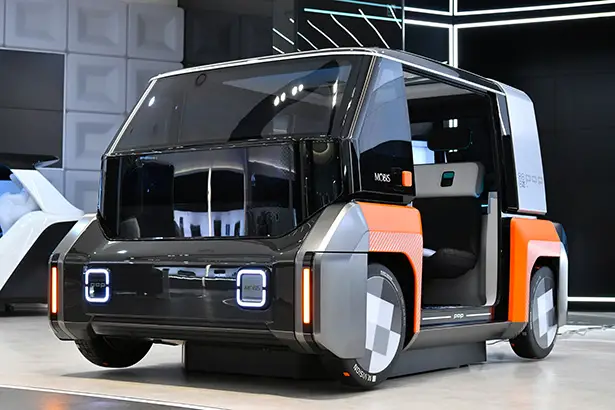 *Some of our stories include affiliate links. If you buy something through one of these links, we may earn an affiliate commission.