Djibouti Towers will become the first complex of skyscrapers in the world that embodies national symbols of the country, that is Republic of Djibouti. This skyscraper complex will become a remarkable high-rise cultural and business center, in fact, due to its uniqueness, it'll become the symbol of the gateway to East Africa.
This project features an incredible structure of three towers. The central tower represents a spear with a shield and a star at its top as a symbol of unity of the nation. The other two symmetrical towers are located on both sides of the spear. These two towers are designed n the form of two traditional Djibouti daggers and decorated with elements that symbolizes a Laurel wreath (the peace granted to Djibouti after independence on June 27, 1977).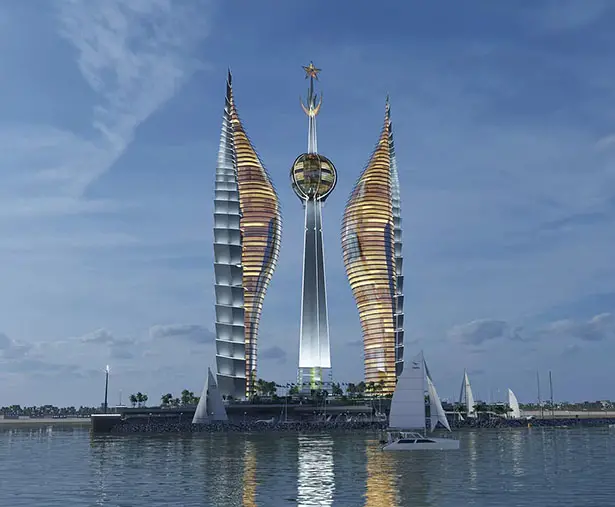 Djibouti Towers by Wizhevsky Architect will be the tallest complex of skyscrapers in Africa with its height that reaches 243 meters. Large international business, financial sector, and retail is expected to be located on the territory of two towers, each of them will be 43 floors high. This project has already received an approval from the President and the Government of the Republic of Djibouti. It is hoped that the construction of these towers could transform the region into a business district with business environment, developed infrastructure, and eco-friendly green spaces, attracting investment to East Africa and tourists.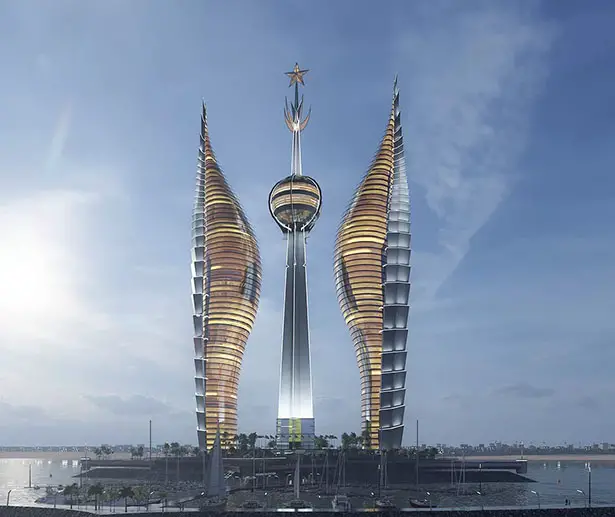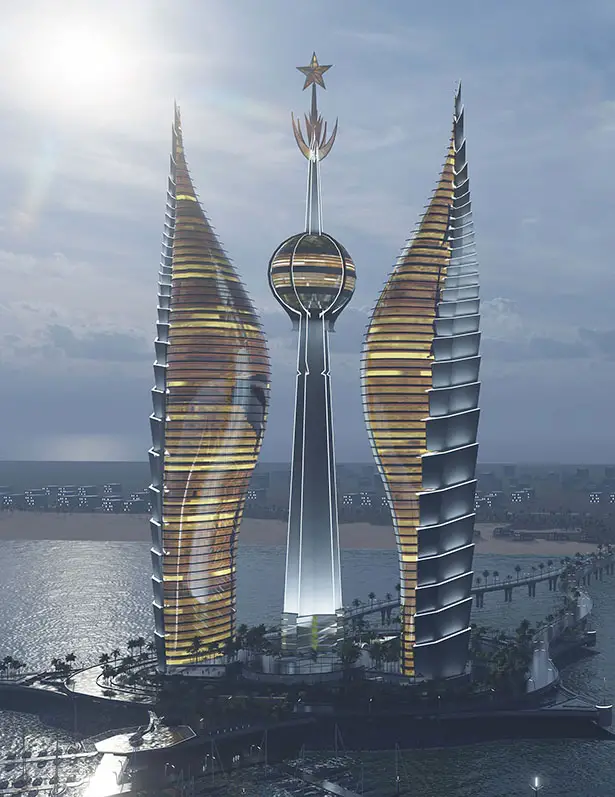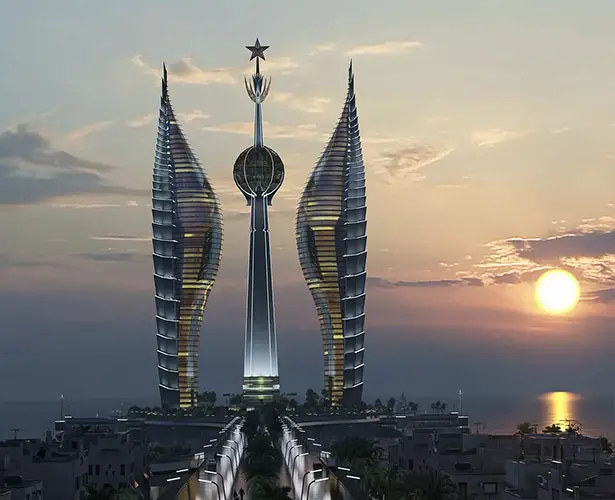 More images of Djibouti Towers: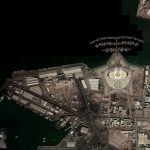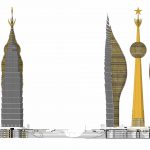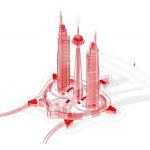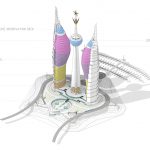 *Some of our stories include affiliate links. If you buy something through one of these links, we may earn an affiliate commission.