For elderly or disabled people, getting into and out of a bathtub can be really difficult. There are bathtubs with grab bars or handrails, however, the bathtub's high walls still can cause accidents especially combined with water on the floor of the tub. Inflatable Bathtub features partially inflatable enclosure to increase the tub safety, convenience and versatility. This design reduces the possibility of accidental slipping and falling.
This bathtub design reinvents the traditional bathtub enclosure by enhancing its accessibility and safety level. The half part of this tub is inflatable, thank you to the air pump inside the bathtub that inflates the flexible vinyl portion of the tub. After taking a bath, the air can be released to enable user get out of the tub easily and safely. Aside from being a bathtub, when in its deflated mode, Inflatable Bathtub can also serve as a shower, a nice function to save some space in the bathroom. Want to enjoy a Jacuzzi? Use the air pump to propel water through its built-in jet fixtures.
Designer : Su Pin Chia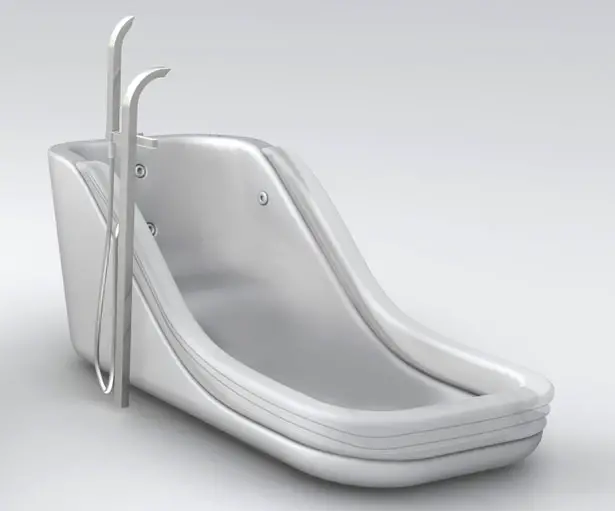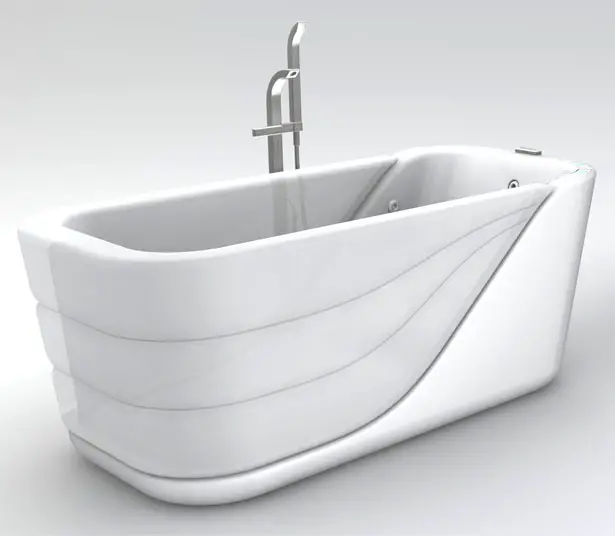 *Some of our stories include affiliate links. If you buy something through one of these links, we may earn an affiliate commission.