It is said that if you want to know about anybody's creativity and stylishness we should always look at their bathrooms. The only reason of this saying is because the bathroom is one place that we usually tend to ignore. We would keep each and everything clean and sparkling but when it comes to the bathrooms we don't bother about it much. If someone comes to house suddenly to visit the only wish that we make is that our guest should not use the bathroom.
But now we have brought to you an excellent product known as Bandini Vanities. These bathroom accessories are so beautiful and unique that your only prayer would be that guests should come and visit your bathroom. This bathroom décor adds elegance and style to your bathroom. It is formed of blend plywood and finished with a high shine, touchable surface and also has dark jet-black borders and colors filled inside which reminds us of our school days. It also has diagonal lines and a rounded shaped body with beautiful transparent sink in the same color of the vanity.
The best part is that it has excellent storage space in it with chest of drawers and wall shelves. So just go ahead and invite you're friends for a night stay and with a broad chest show off this super modern and eye catching vanity, an addition to your pride!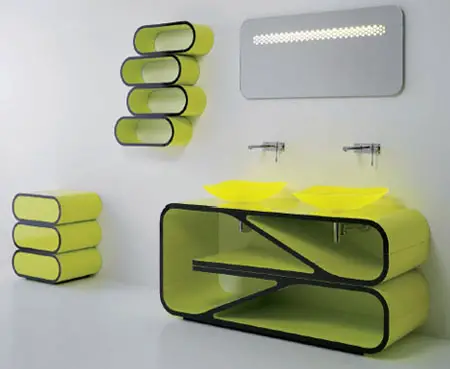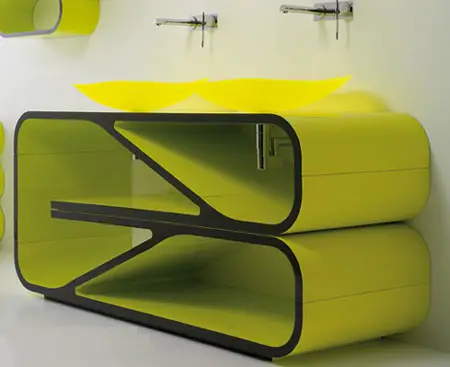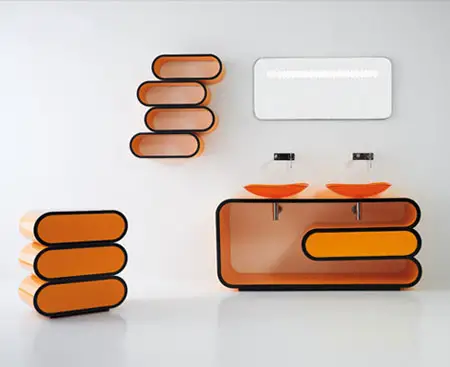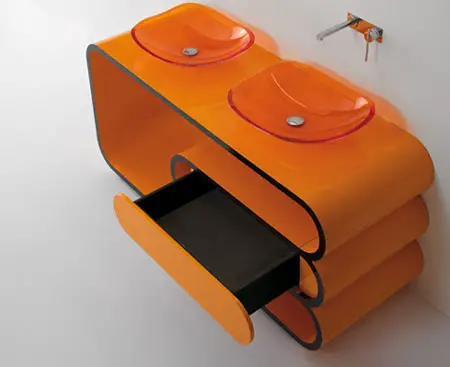 Designer : Bandini via Trendir
*Some of our stories include affiliate links. If you buy something through one of these links, we may earn an affiliate commission.