As the name suggests, Lenovo ThinkPad X1 provides user with a split-screen experience. We have previously featured its release, now it's commercially available for $2,499.00. This futuristic PC folds just like a book for two side-by-side display, it is more convenient when you need to compare something or take notes, just multitask. You can also turn it around so that the split screen appears top to bottom, allowing you to sketch, write a quick note, or use on-screen keyboard to type.
The folding OLED screen provides you with a full 13-inch of 2K display. It's possible to use it just like a tablet for browsing online, streaming video, or making a conference call. Thanks to Lenovo Mode Switcher app, X1 Fold PC orients windows on the screen to however you want to use them. Therefore, it's easy to split the screen in two or use its full width for one large display.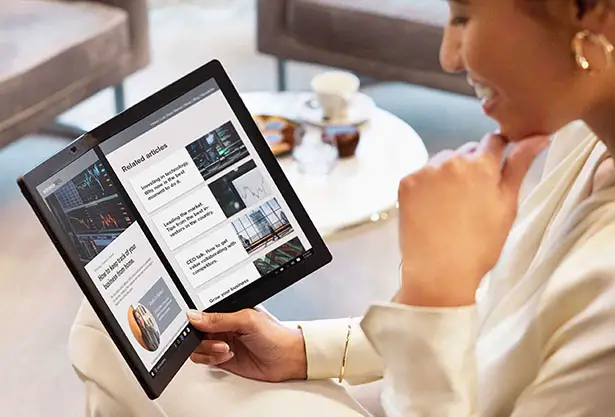 Lenovo ThinkPad X1 is compact and stylish, it comes covered in attractive leather folio. At first sight, it looks just like a sketchbook than a laptop. The leather folio also functions as a built-in stand to keep your device upright, it is strong enough to endure rugged treatment on the road. You can take your mobile work experience to the next level, plug it into a USB-C dock and connect up to two external monitors. The optional Lenovo mini keyboard can be magnetically attached, the optional rechargeable Mod Pen is also great for taking notes or making sketches.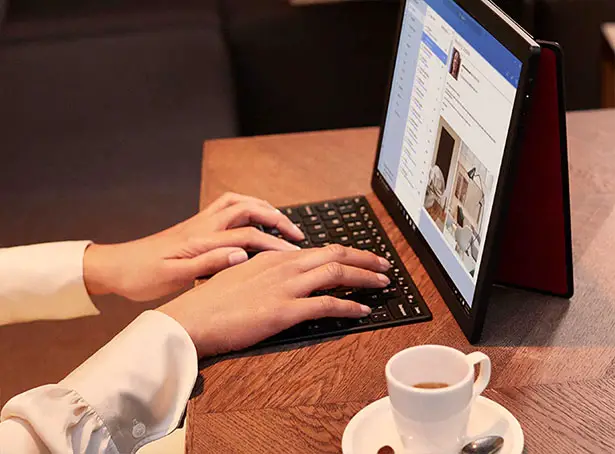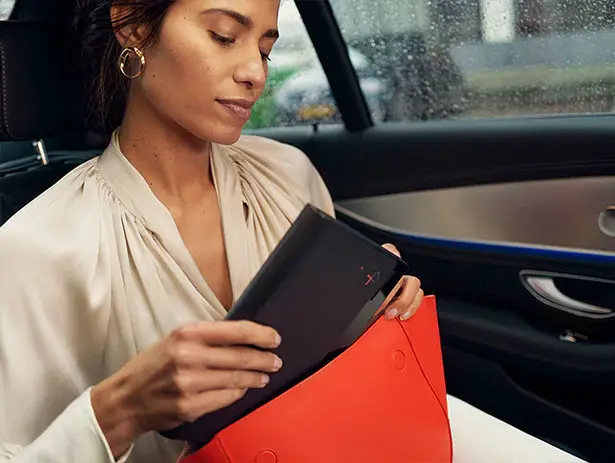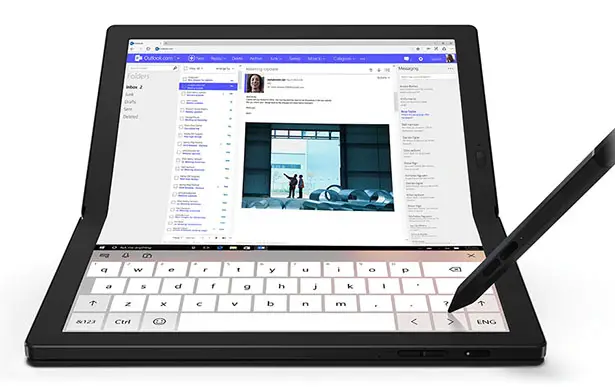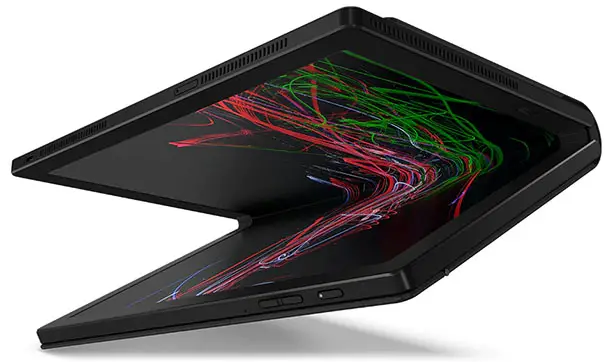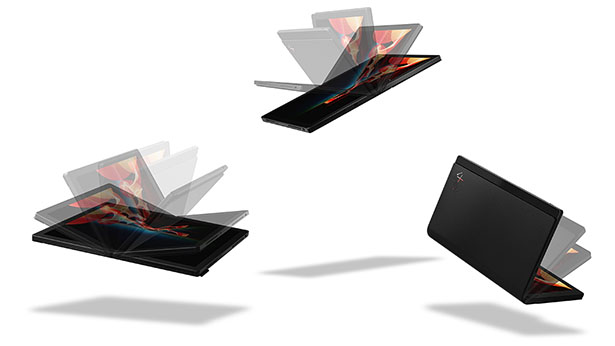 *Some of our stories include affiliate links. If you buy something through one of these links, we may earn an affiliate commission.