This autonomous fire fighting vehicle concept is an emergency robotic unit to help fighting fire. It'll always be ready to be first at the accident site even before fire-fighters arrive. The sooner this robotic vehicle can arrive, the faster it can analyze the building to locate and suppress the fire while waiting for fire fighters to come and remove occupants.
The robotic firefighting vehicle starts to reduce the fire with automatic robotic arm equipped with water cannon controlled by AI that gets data from 360° thermal camera. It also stabilizes and prevents the fire to not spread further.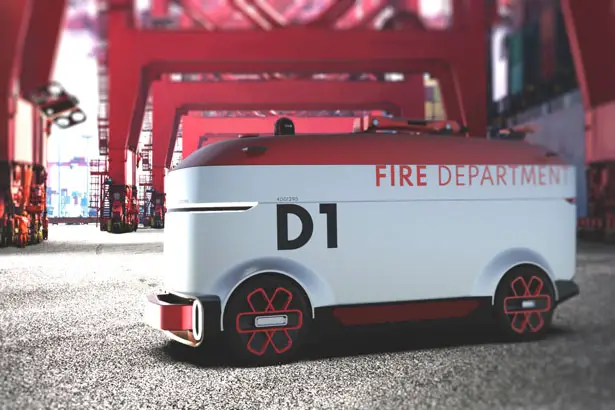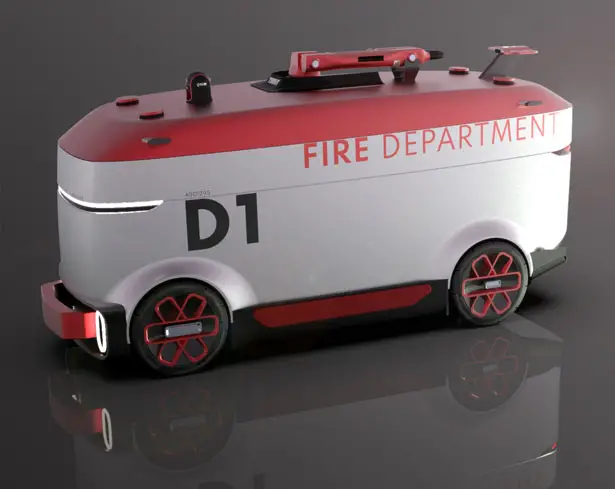 This autonomous firefighting vehicle concept is a future vision of Daniel Pokorný. It is equipped with a drone that flies around the building to scan inside area for particles, victims, and their specific locations. It'll then create augmented reality system to help fire fighters for fast rescue. It is possible that Augmented Reality Kit for this kind of accidents is a normal thing in 2042.
Each vehicle is equipped with large water tank, fireproof skin, and indestructible tires known from army. It is not meant to extinguish big fire by its own but to be first at place and controlled the fire until the fire-fighters arrive.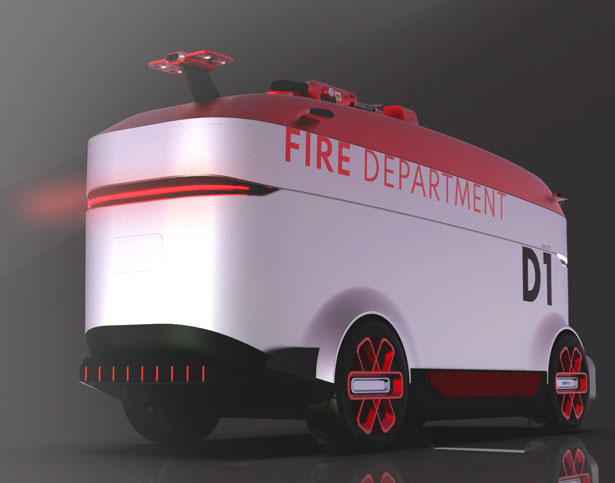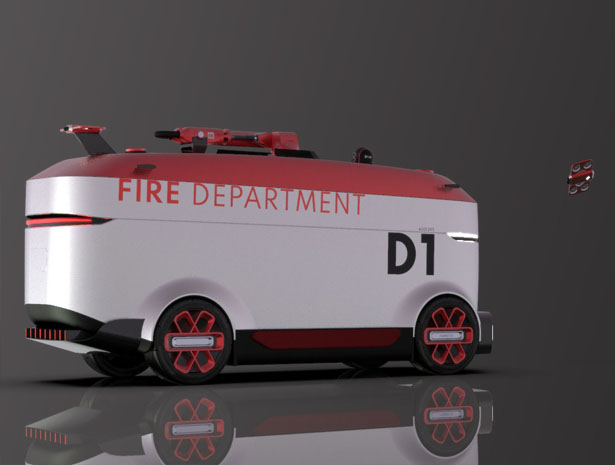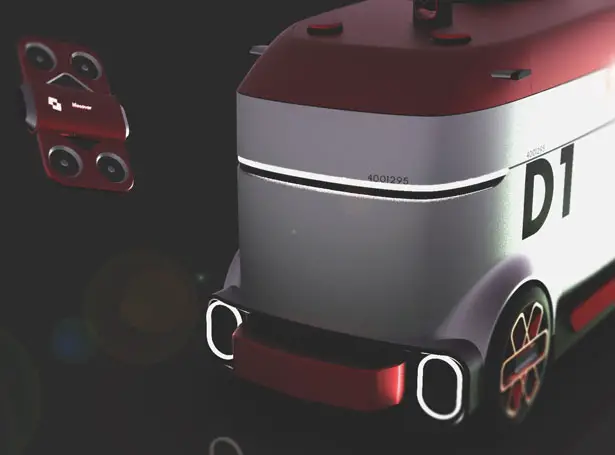 More images of Autonomous Fire Fighting Vehicle Concept: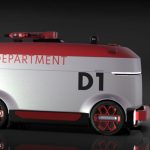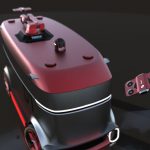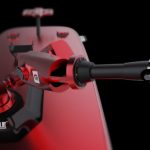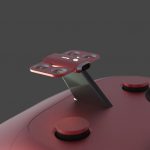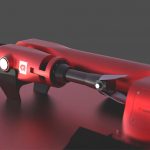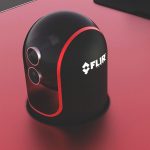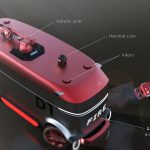 *Some of our stories include affiliate links. If you buy something through one of these links, we may earn an affiliate commission.