Exostrusion LED watch concept was inspired by the rear diffusers of modern sports cars. It's pretty simple actually, these diffusers are usually looking like extruded forms with various fins and facets, so, taking these forms in mind, Peter Fletcher has come up with unique and futuristic display frame for his latest watch design.
The time is displayed by those LEDs arranged in 4 quadrants, the top 2 quadrants display the hours while the others display the minutes. These quadrants are divided with appropriate number of segments by a unique extruded form, forget flat smooth surface. Since the time can be displayed in both 12hr or 24hr formats, the center area becomes the AM/PM indicator. The display layout also allows for a phased digital time telling mode where it is all controlled by subtle soft touch controls mounted in the strap, you can see those 2 highlight indents.
Designer : Peter Fletcher for [Tokyoflash]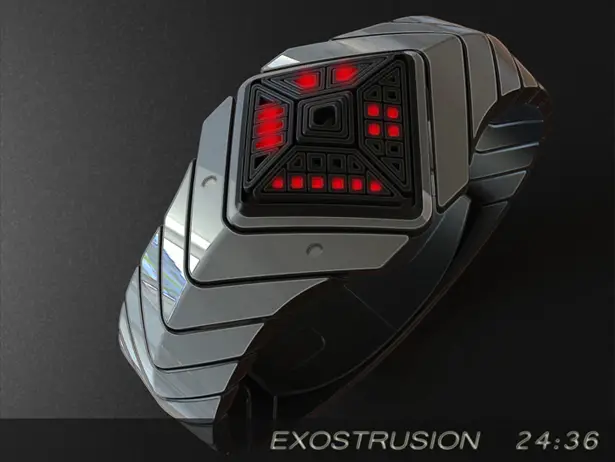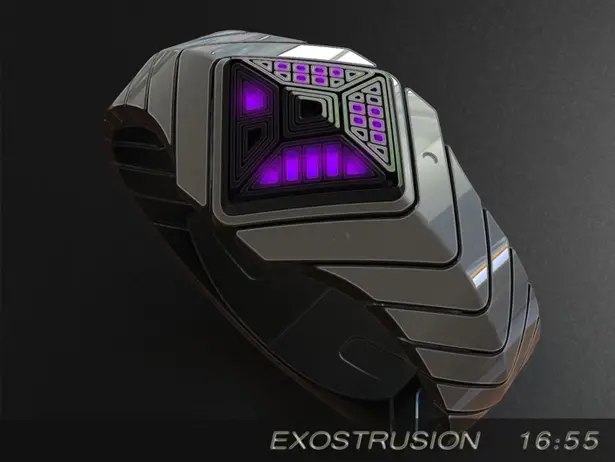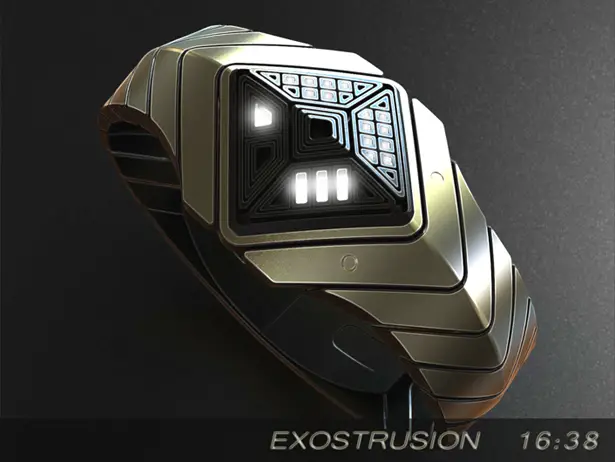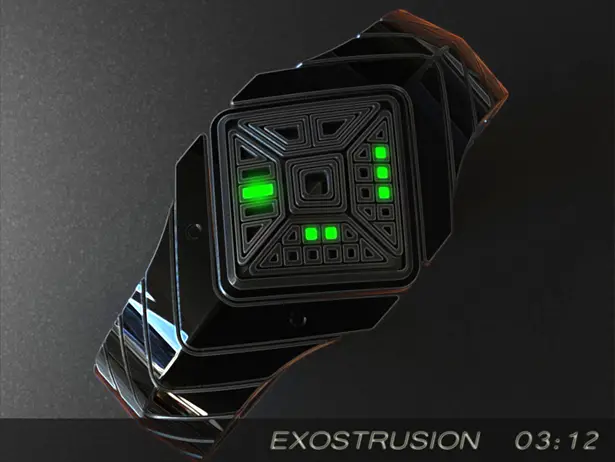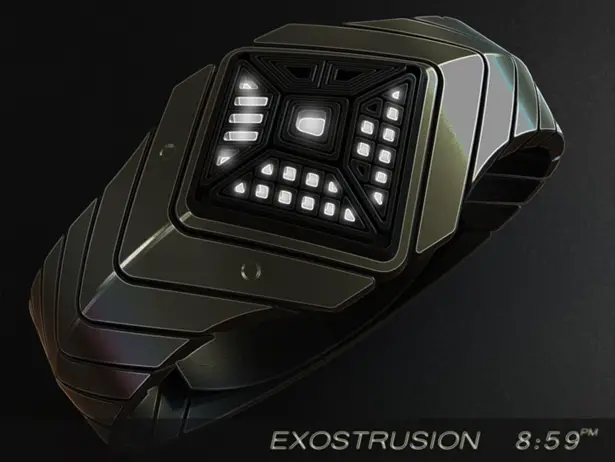 *Some of our stories include affiliate links. If you buy something through one of these links, we may earn an affiliate commission.