ENVO Electric SnowBike Kit offers you an electric-powered bike with snow track in the rear and a snowboard as the front wheel. We all know winter can delay public transportation not to mention your car might slide uncontrollable on the street. ENVO wants to provide you with a cool transportation capable of traveling on any type of hard iced or slushy snow terrain. This bike is lightweight and transportable just like any electric bicycle.
Slide smoothly over snow, this bike delivers best stability, performance and comfortable ride in the snow. It provides you with fun ride that you've never experienced before. Yes, it is possible to cycling workout throughout winter.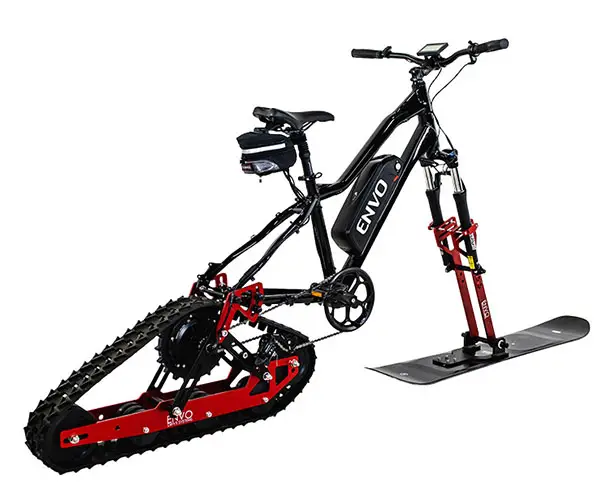 The bike parts are made from multiple aluminum CNC machined parts, while that customizable snow track design makes it possible to install on most bicycle frames. It means you can build any other electric snow machine.
The snow track features V shape knob rubber track for great traction on any type of snow terrain. It's been designed carefully with innovative geometry, secure in track with minimized resistance and energy loss and generates up to 220lbs of traction. This track is made from rubber and Kevlar reinforcement, therefore, it is light and safe, and easy to adjust.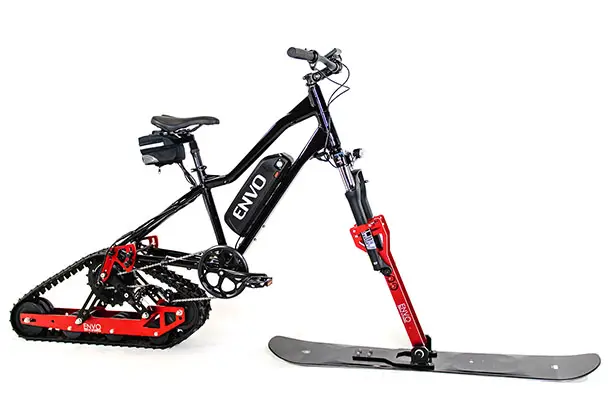 ENVO Electric SnowBike Kit comes with powerful integrated BLDC geared hub motor that provides up to 1200W of power and 120Nm of torque in a compact, maintenance-free construction. This motor functions as e-brake so that when braking via brake lever, it cuts off switch signal. The thumb throttle offers an extra boost in case you are not capable to pedal or need instant acceleration. The 48V/17.5Ah battery of this bike can work in temperature range of -4 F, it provides up to 2000W of output power and 840Wh of energy.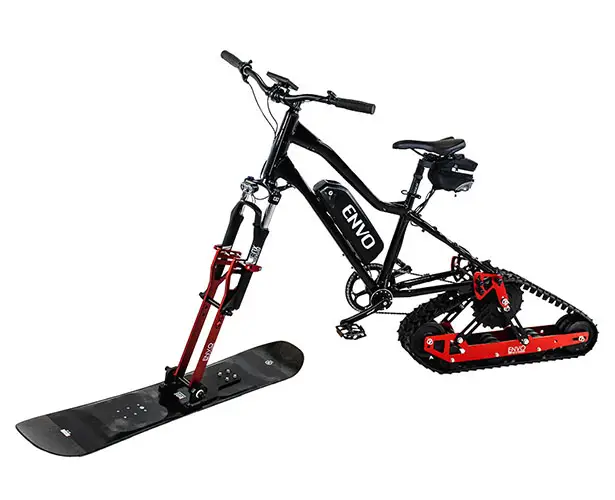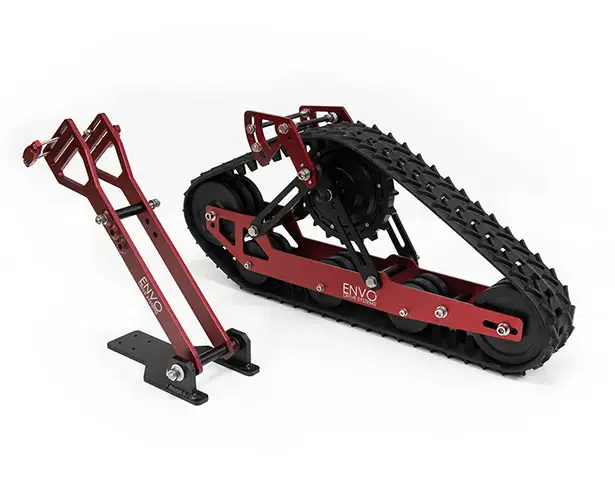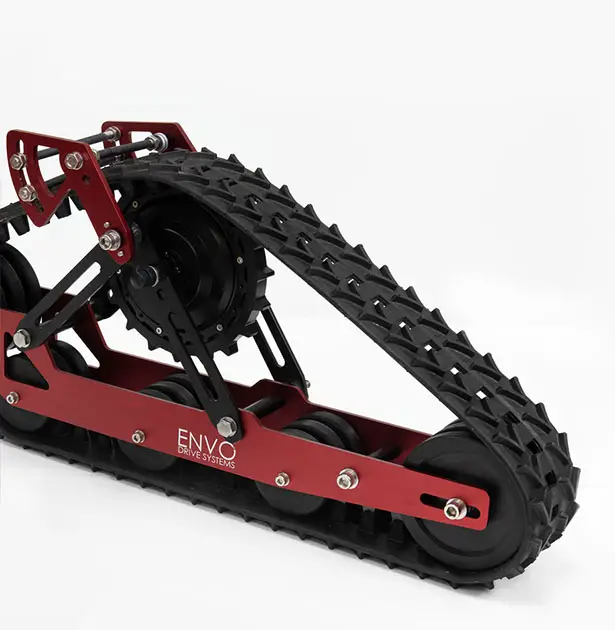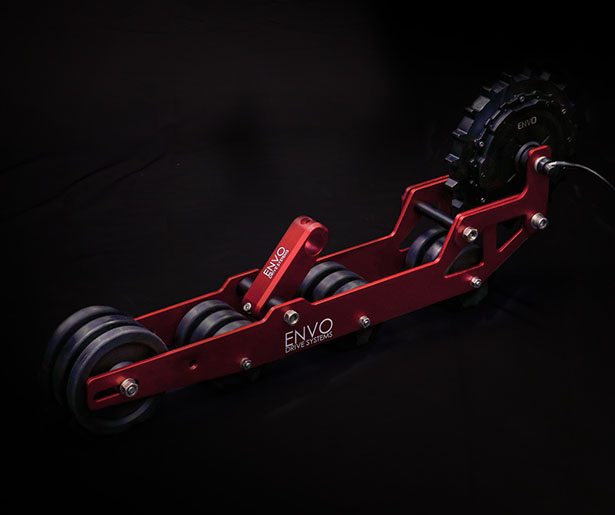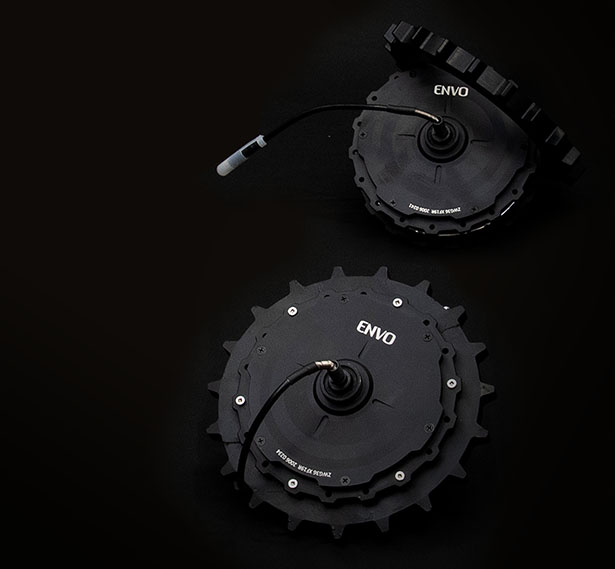 *Some of our stories include affiliate links. If you buy something through one of these links, we may earn an affiliate commission.