We have featured Shisha 2.0, this time, Porsche Design has upgraded its design with Shisha 2.1. Shisha is an instrument for smoking flavored tobacco, it is usually used in countries such as Persia, India, Morocco, Kashmir, Afghanistan, and countries of Arab Peninsula. Shisha 2.1 offers exclusive smoking experience in style, the bowl is made of solid, hand-blown glass in dark grey color.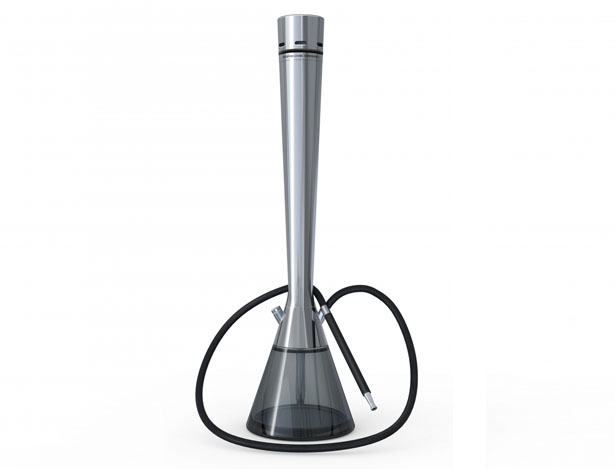 Porsche Design uses eloxadized aluminum for pipe steam, valve, base, wind shield, mouthpiece, and handle, together they offer an exclusive and luxury look. The hose is made of leather optic, the tobacco can head out of heat-resistant ceramic, all materials have been chosen carefully to create a touch of perfection to this product. Made in Germany, Shisha 2.1 is easy to clean thanks to its innovative design.
*Some of our stories include affiliate links. If you buy something through one of these links, we may earn an affiliate commission.