EHang, as world leader in autonomous air vehicle to launch Eco Air Tourist Experience, the company has trusted Giancarlo Zema, an Italian architecture firm, to come up with Baobab vertiport (airport for eVTOLs). This eco-sustainable vertiport would produce energy and recharge those drones wirelessly. Baobab would be the first vertiport that's integrated into nature, it looks like a large technological tree where not just drones can rest and recharge. These multiple vertiports are located in a large green park with jaw-dropping view from above. It's a real revolution in the air mobility sector.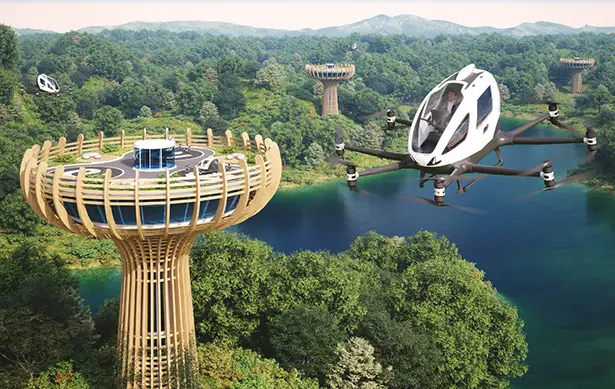 Giancarlo Zema Design Group explains that Baobab would stand out in the sky with a 30m high tower, it features a steel and laminated wood structure, 360-degree windows, refined interiors, and a spacious waiting room, café, restaurant, and connecting lift.
The roof terrace has large green areas with seats and three landing areas for electric drones where they are recharged wirelessly from the landing pad floor. The floor consists of special latest generation non-slip photovoltaic panels, it is produced by English company Solapave, which is able to produce over 300kW and integrated LED lights for night lighting and signage. The first Baoba would be developed in China, in the Forest Lake of Zhaoqing City. The next location would be the Maldives, the United Arab Emirates, and Italy. This eco-sustainable Baobab would be the next generation of sustainable eVTOL airport.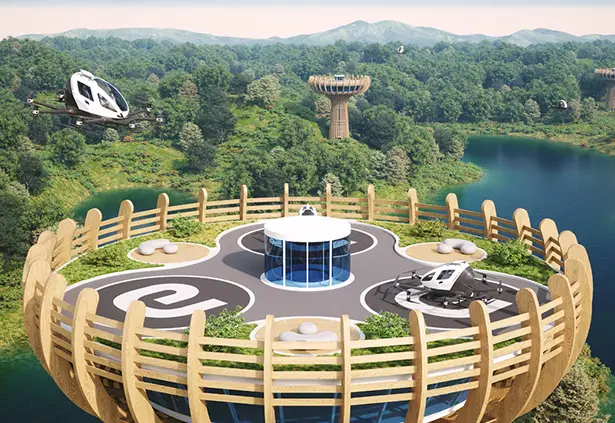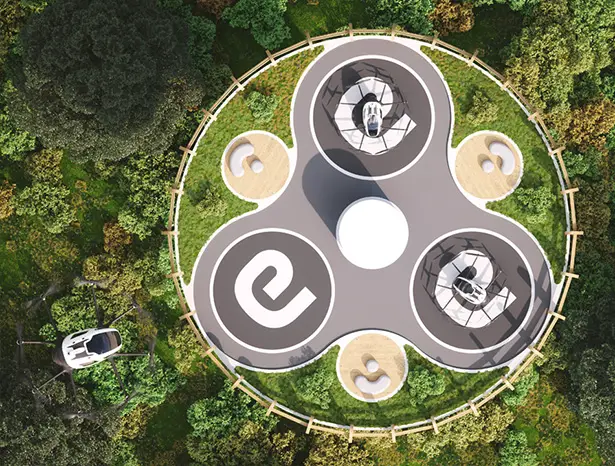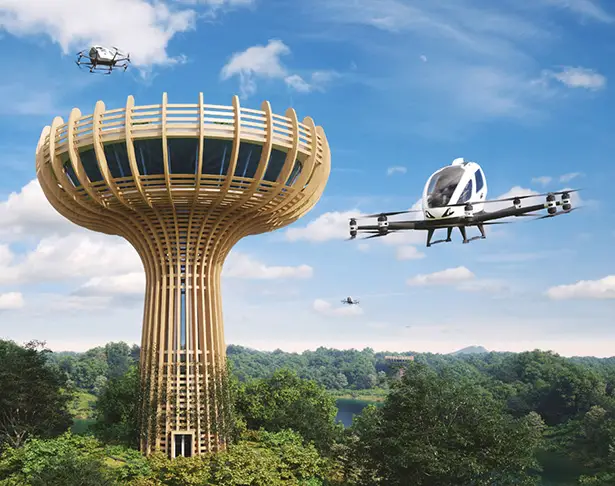 Date: 2021
Location: Guangzhou (China)
Project: Giancarlo Zema Design Group
Client: EHang
Consultants: Sarti Engineering + Solapave
*Some of our stories include affiliate links. If you buy something through one of these links, we may earn an affiliate commission.