Who doesn't love classic pinball games? Well you can build your own with ROKR 3D Pinball Machine 3D Wooden Puzzle. It presents retro pinball game through wooden puzzle kit, this vintage style game machine will take you back to the good ol' days of the 90s. As a do-it-yourself project, this wooden puzzle kit would challenge you to assemble all the pieces together, it would be much more satisfied when you have a pinball machine that you build with your own hands. [Buy It Here]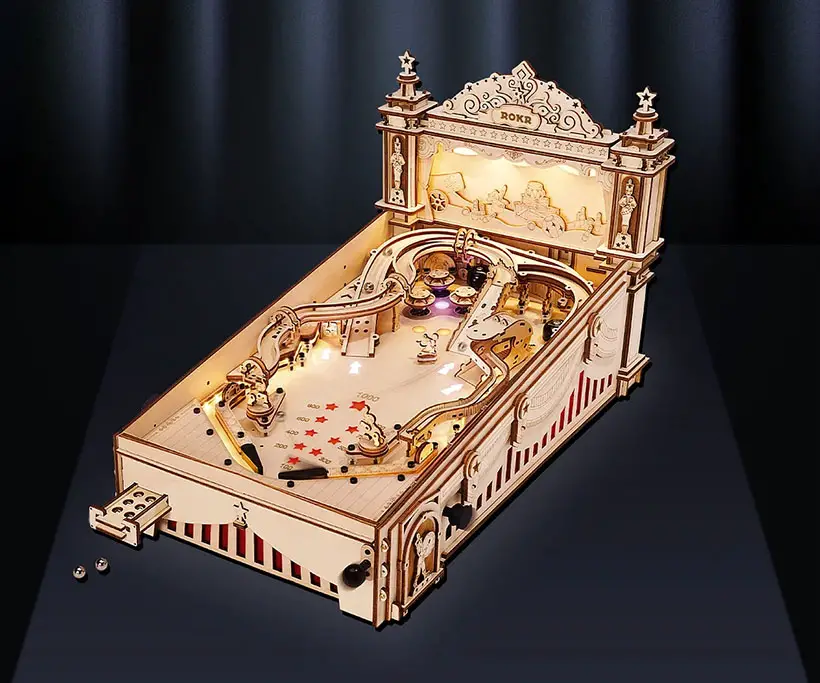 ROKR 3D Pinball Machine 3D Wooden Puzzle comes with live sound and light effect, including electronic scoring and other cool detail design. It's a real pinball machine that allows interactive play with your family and friends, it's so addictive, just try to survive as long as you can and score as many as possible. Keep the ball bouncing in the level and hit all the targets, just adjust the speed and bounce of the ball through the launcher's power and direction.
ROKR Pinball Machine features acrobatics and magical theme, it has small animals, musical tin soldiers, and other colorful details to complete the look. Colorful LED lights are also used to create magical visual effect while the tilting rectangular platform adds a sense of depth from far to near. Different targets have different scores, just make sure you can hit all difficult targets for better score. For smooth assembling experience, this wooden puzzle uses mortise and tenon joint design. [Buy It Here]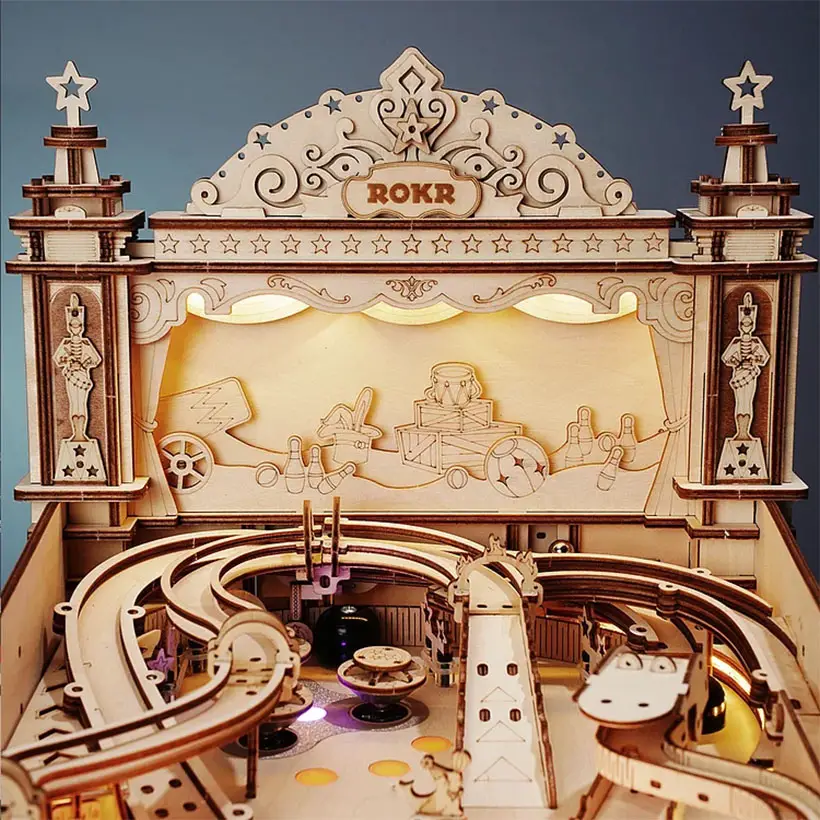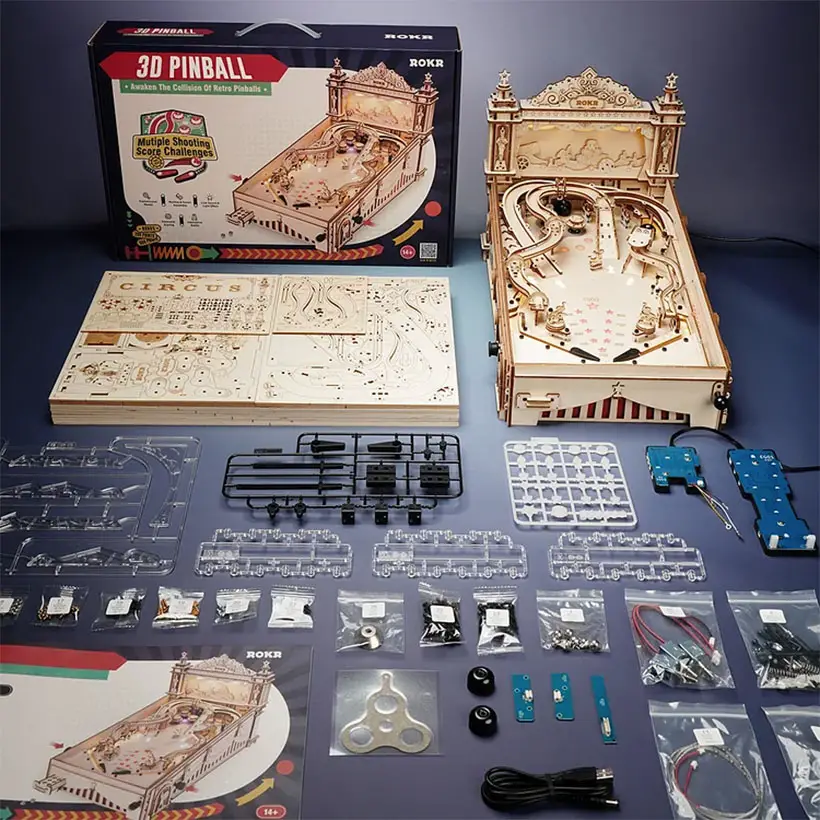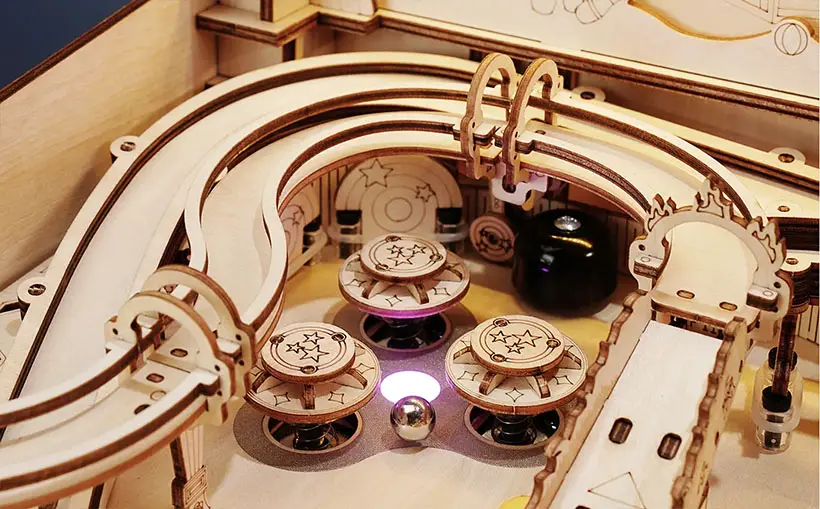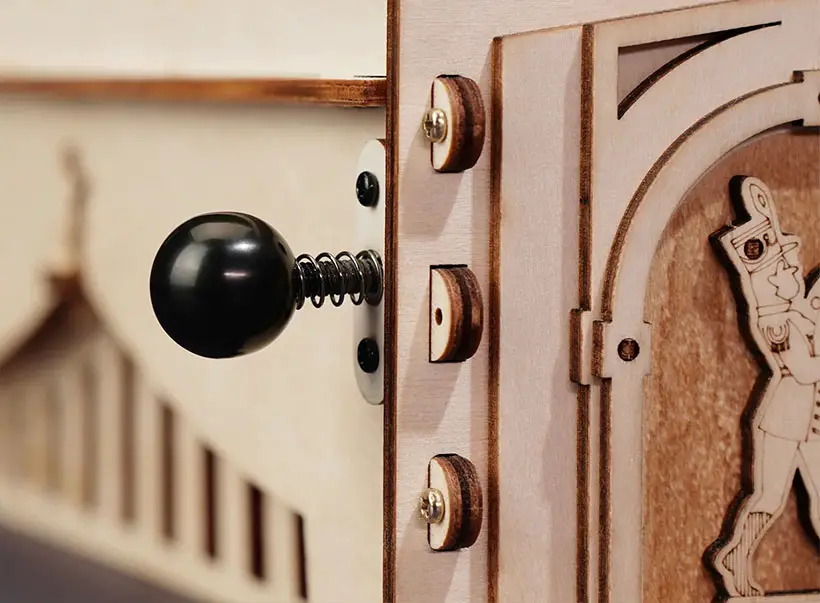 *Some of our stories include affiliate links. If you buy something through one of these links, we may earn an affiliate commission.