We have relied on burning fossil fuels for thousand of years to generate energy, we definitely need better ways to do that without harming our environment. Civilization 0.000 is a futuristic floating power station designed by Dimo Ivanov that takes advantage of our renewable energy sources to generate electricity. This structure is dedicated for Cape Horn in Southern Chile because this region has ample amount of wind, wave, and tidal energy, making it a perfect location to harvest renewable energy.
This structure unit will be responsible to generate electricity, it features 3 main forces that define the whole structure: wind, wave, and tidal energy. Civilization 0.000 by Dimo Ivanov is composed of 3 main structure based on its functional areas: tower, platform, and tidal power station.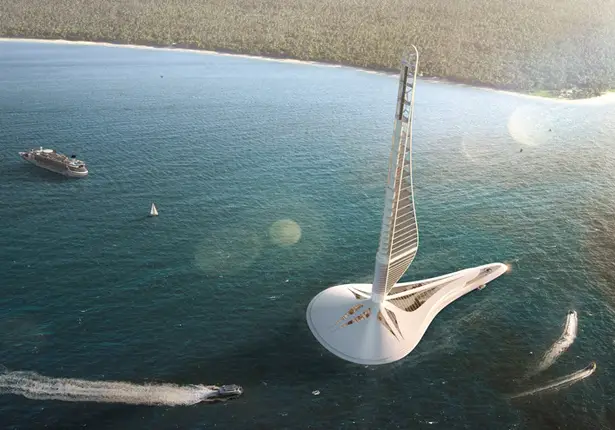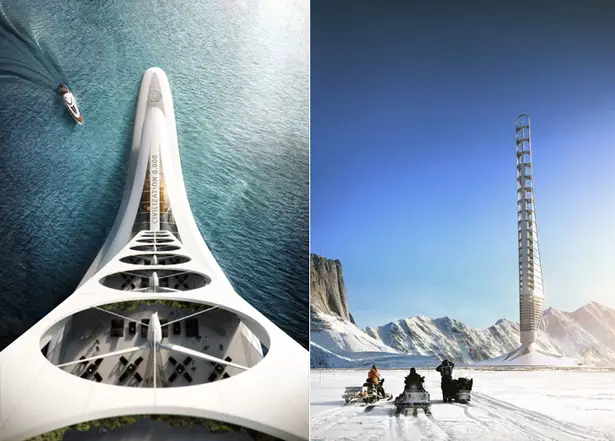 The tower consists of 19 wind turbines, living units, research units, control center, social facilities, sport facilities, restaurants, and many more. The cross section of this tower is designed similar to a symmetric airfoil, it is able to concentrate the whole wind energy into the wind turbines areas where 40% of this energy converted into electricity. Due to wind speed, even the smallest wind turbines are able to produce great amount of electricity.
The platform section of Civilization 0.000 Floating Power Station by Dimo Ivanov contains a wave power station, it has four giant turbines, two harbor areas, a heliport, research units, social facilities, sport facilities, living units, restaurants, and many more, just like the tower. The wave power station works on a special technology called Oscillating water column.
The tidal power station is constructed of seven components with one connecting component. There are six combi components where one component is equal to ballast tank and vertical axis tidal turbine, and one heavy solid component to stabilize the whole building. This vertical axis tidal turbines uses a special technology called hunter turbine.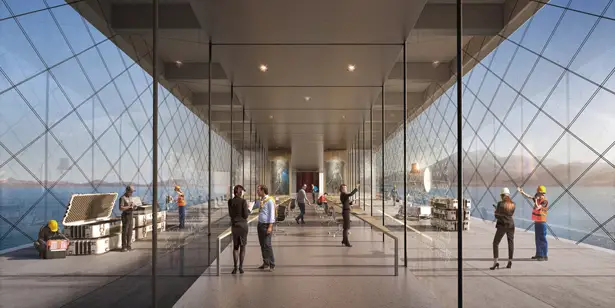 More images of Civilization 0.000 – Floating Power Station: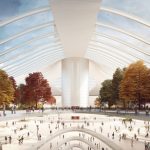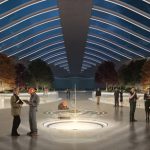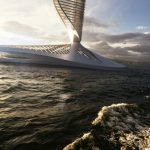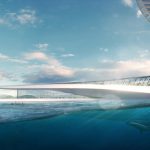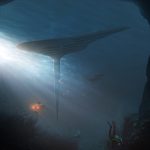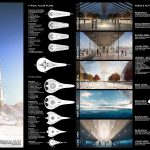 *Some of our stories include affiliate links. If you buy something through one of these links, we may earn an affiliate commission.