I like having my hot coffee in the morning, unfortunately after a few sips and work, it goes cold slowly. Keeping your beverages in cool or hot temperature won't be a problem using Attemper Stir-stick. Designed by Indonesian industrial designer, Attemper utilizes the thermoelectric effect to convert electrical energy into a temperature gradient. It uses nano-silicon as its material to decrease silicon's thermal conductivity to increase the conversion efficiency.
Using just one single stir stick, you are able to produce hot and cold temperatures for your drinks. To get the heat, simply twist the stick head clockwise. Counter-clockwise turn will keep your drink cold. Recharge this gadget when the light goes off.
Designer : Cindy Karimun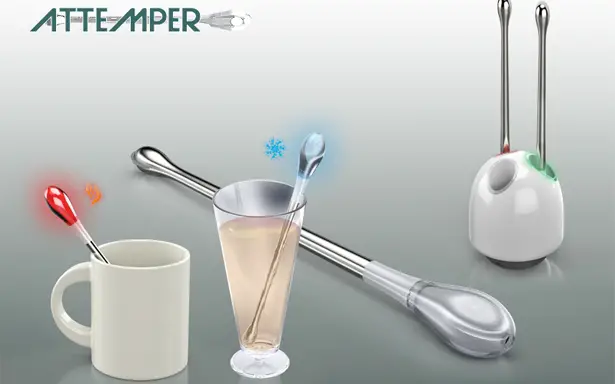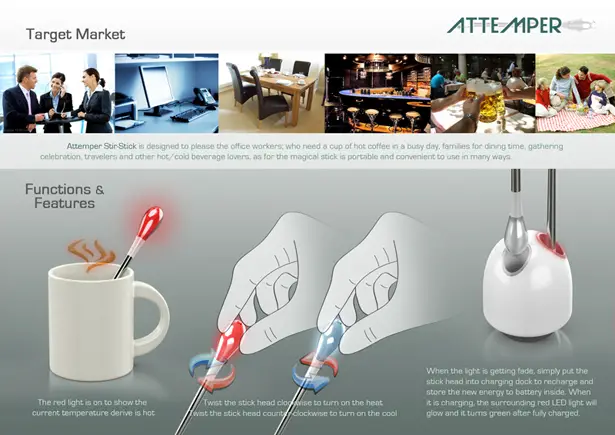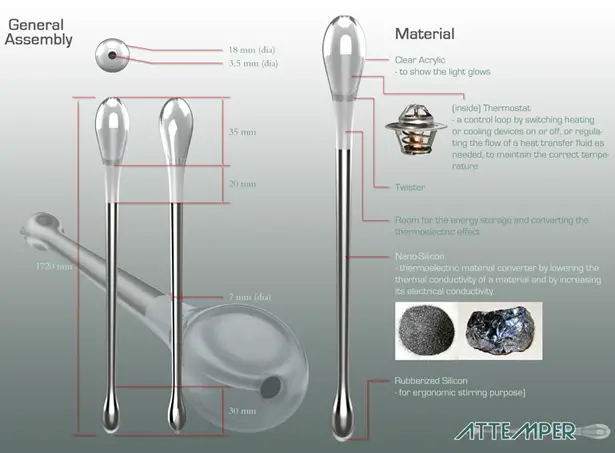 *Some of our stories include affiliate links. If you buy something through one of these links, we may earn an affiliate commission.