Zoe is a unique hand washing timer concept that would visually indicate how long you should wash your hands. Nowadays, we can't stress enough how important it is to wash your hands properly to prevent the spread of coronavirus. This concept timer sits under a soap dispenser, the visual indication is interactive and cool enough to get your attention to wash your hand properly for the right amount of time. That cool little hands animate as if they are cleaning and washing their hands with you.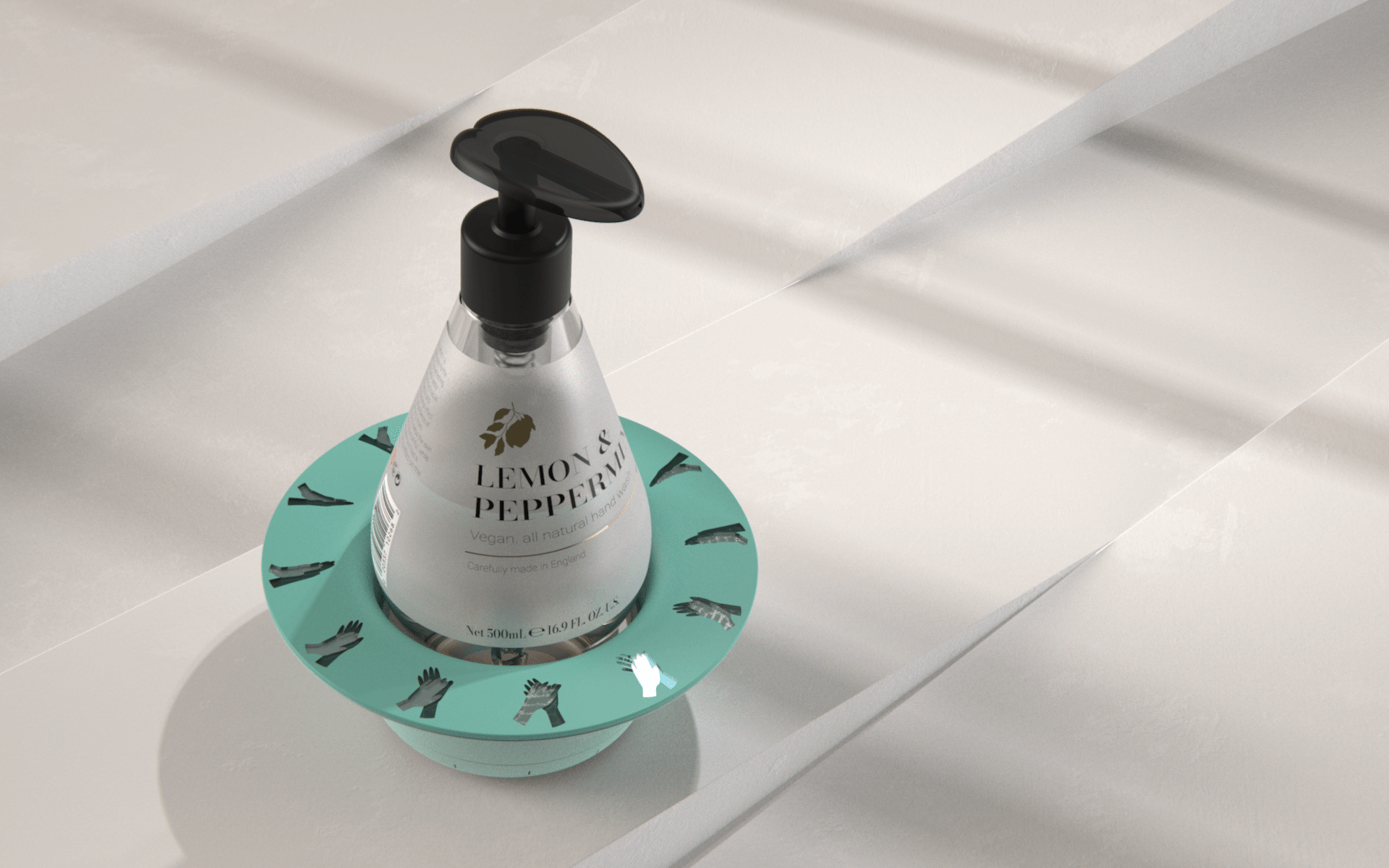 The design of Zoe Hand Washing Timer was inspired by the recommendation from Centers for Disease Control and Prevention for how long we should wash our hands. At the same time, Chris Barnes, the designer, also notices how many people are in hurry and get distracted that often they just wash their hands as needed, in a hurry. Zoe hand washing timer aims to change in human behavior when washing their hands, it encourages you to stay rubbing your hands for at least 20 seconds, use a lot of soap, don't forget to also rub between fingers, under your nails, and the backs of your hands. Zoe would entertain you for 20 seconds through that cool hands animation.
The mechanism of Zoe was inspired by a spinning top. Simply press down to dispense the soap, a coil is wound up that when released spins the top face, creating a Zoetrope like animation. The LED light source underneath would grab user's attention to make it clear as how long you should wash your hands.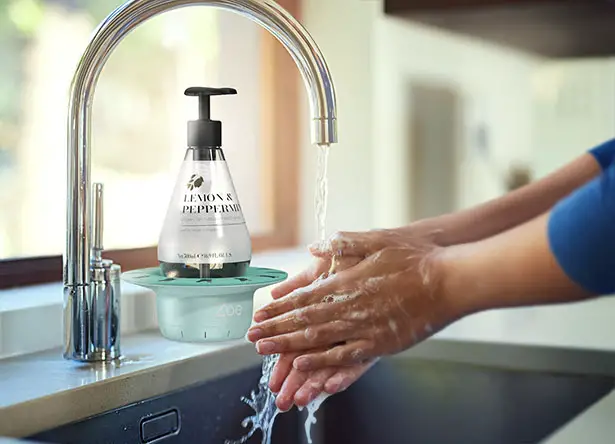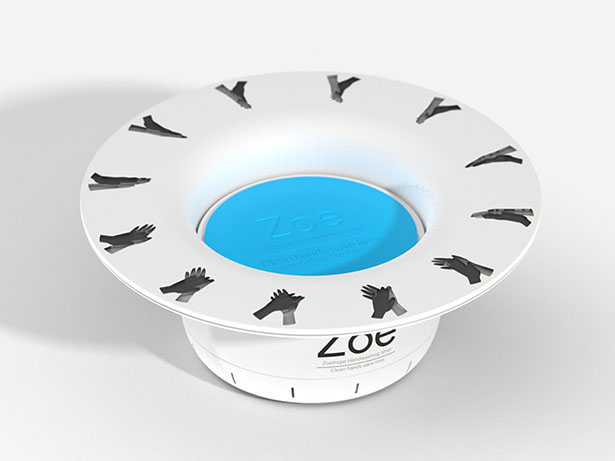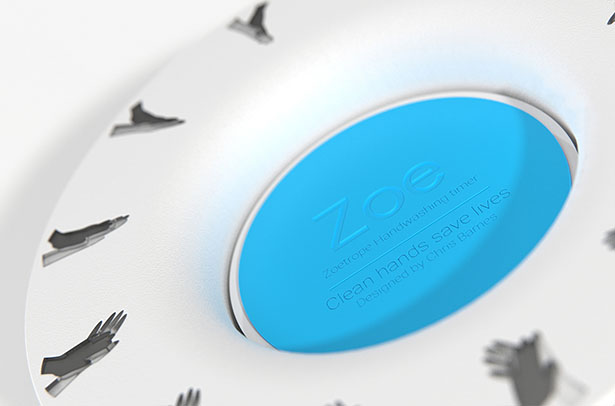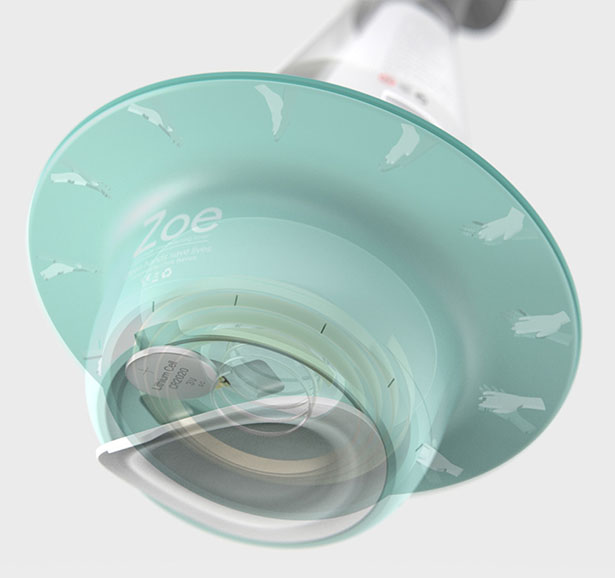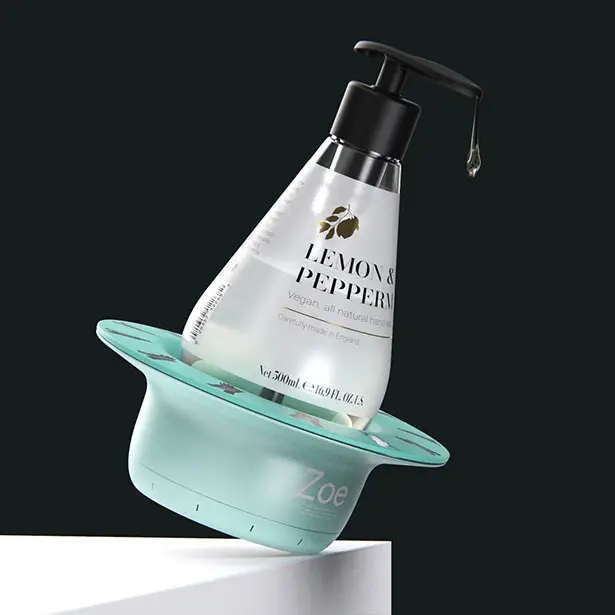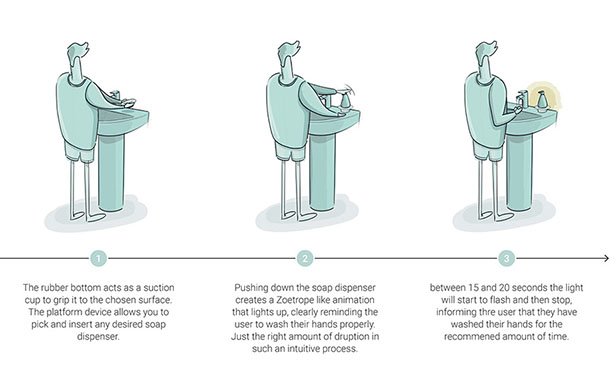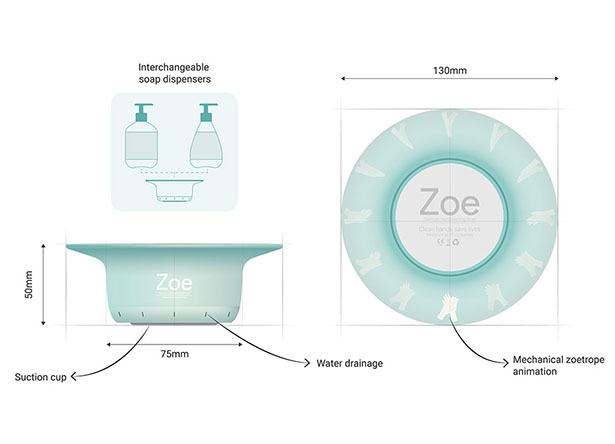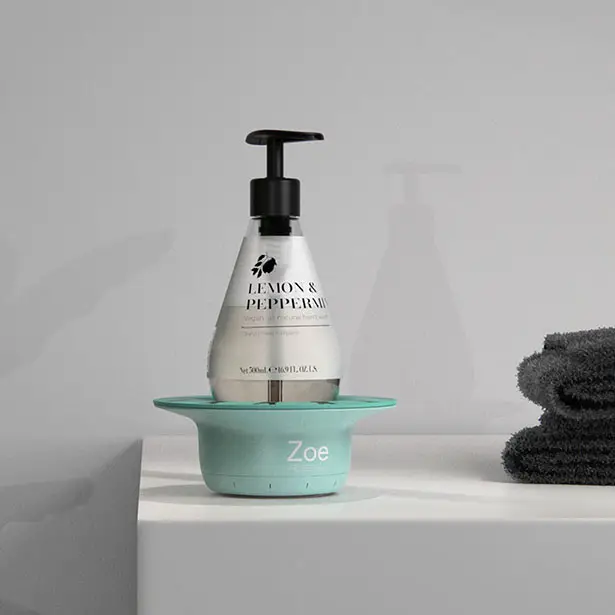 *Some of our stories include affiliate links. If you buy something through one of these links, we may earn an affiliate commission.