Saving lives is the main goal of RevMedx by creating innovative medical products for combat medics. XStat is the first in kind concept hemostatic device specifically designed for treatment of gunshot and shrapnel wounds, it injects a group of small, rapidly-expanding sponges into the wound cavity using a syringe-like applicator. The goal is to stop hemorrhaging, one of leading causes of death on the battlefield. Those sponges would expand from the inside out to stop the bleeding by creating pressure, only within 20 seconds of contact with blood. Each sponge also contains an x-ray detectable marker.
Even though it's still in development stage and not commercially available, U.S. Army is fully committed to back up this project. Hopefully this medical device gets approved and can be used in wide applications aside battlefield, we believe XStat could be useful in civilian medicines as well. It is a temporary device for use up to 4 hours until surgical care is acquired, it helps to control life-threatening bleeding.
Designer : RevmedX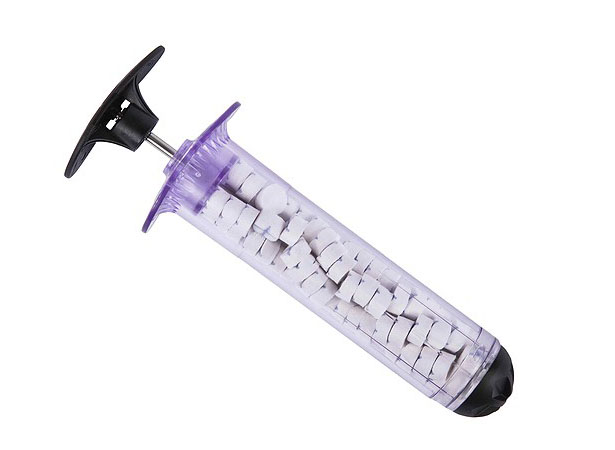 *Some of our stories include affiliate links. If you buy something through one of these links, we may earn an affiliate commission.