One of the old time keeping devices has been the good old pocket watch with a chain and flap. But the advent of wrist watch and the comfortability of the same led to the former being lost in the oblivion. With the discerning public need for next convergence device which blends elegance with portability and simplicity. Well in comes the Cobalt as response to that. Its round OLED touch screen allows an easy access to the features with just a simple flick of the thumb. The screen shows time, date, and temperature along with updates on text, email and voicemail. It can be completely customized on every level, with the default settings on the screen that can be changed to suit user needs be it a minimal analog hands to full on digital display.
It is designed with the style conscious in mind as in when the Bluetooth technology can be integrated with earrings and other accessories. There's a hidden spot on the back for house keys, along with state-of-the-art voice recognition software, it sure is one thing you can take to places.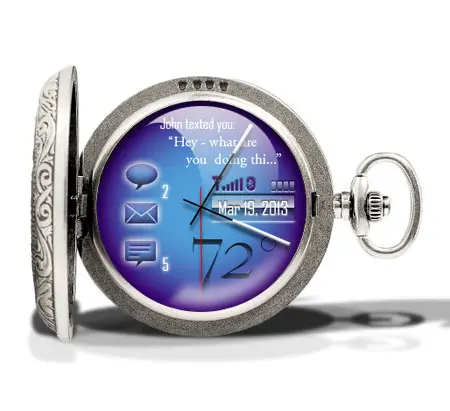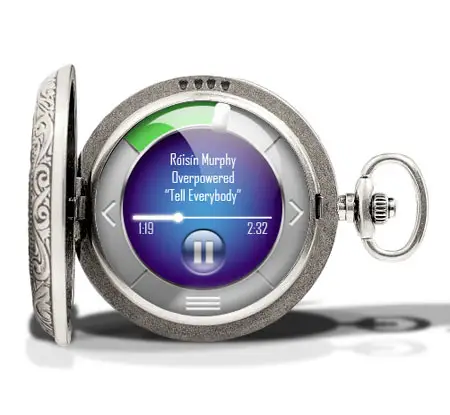 Designer: Adam Huffman via yankodesign
*Some of our stories include affiliate links. If you buy something through one of these links, we may earn an affiliate commission.