Artiphon Instrument 1 is the next generation musical device that blends traditional craftsmanship with advanced technology. It's a unique and dramatic music controller that takes advantage of today's mobile technology; it can be played by people with all skill levels yet robust enough to satisfy seasoned artists. The company tries to break the boundaries between traditional and innovation while still providing the freedom to the musician. Every product has been designed to re-imagine how music can be consumed, created, and enjoyed.
The Instrument 1 music controller is definitely not the usual kind instrument that you see in the music store. It features ergonomic hardwood body that allows you to play it in 5 different positions while the virtual string interface has great sensitivity and responsiveness. It's safe to say that this is the first serious instrument for a professional mobile musician.
From : Artiphon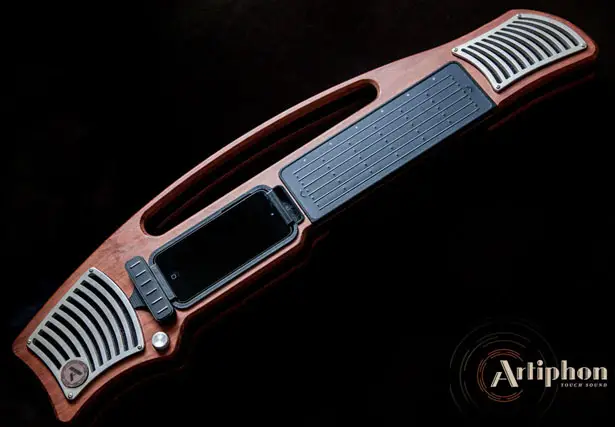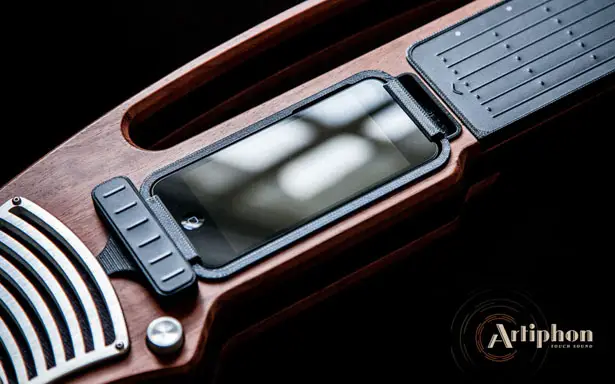 Placed in multi-instrument category, this device emits variety of sound and can be played in different positions, unlike most standard instrument which can only be held on one way. You can play it like a guitar using the sling strap over your neck, or place it under your chin like a violin, or prop it upright your knee for cello technique. It's a portable music studio that offers professional-level performance. One minor problem is that this music controller is only compatible with iPhone 5/5s, so Android users will have to wait until the company releases universal version.
Artiphon Instrument 1 is hand built in Nashville, TN where it's body carved of sustainably harvested hardwood and bamboo by Cumberland Architectural Millwork. It has patent-pending fretboard interface with 6 virtual strings, 6 virtual frets, and full fretless playability. The onboard connections are for headphones, USB, ¼" stereo instrument cable, and MIDI I/O. Each one is equipped with high-fidelity stereo BMR speakers (100Hz–20kHz) and a 25-Watt, Class-D amplifier built-in. There's an iOS app that you can use to control any CORE MIDI with multi-track recording capabilities.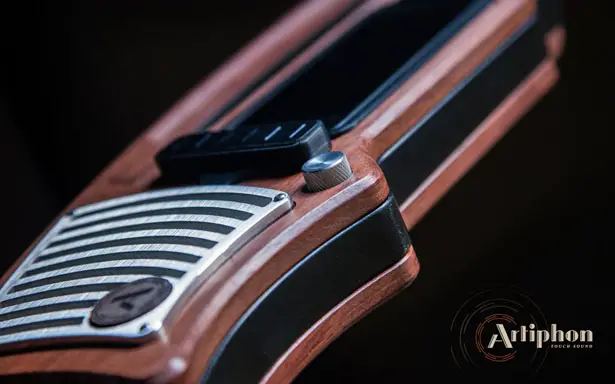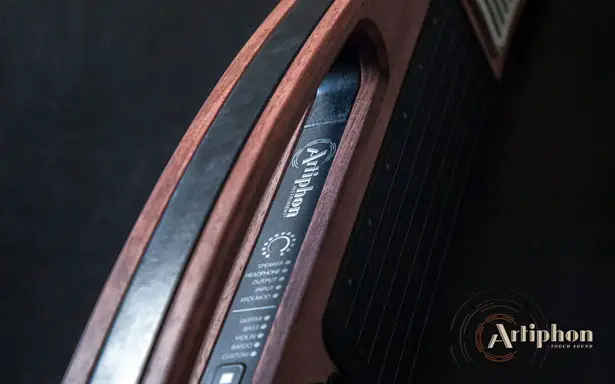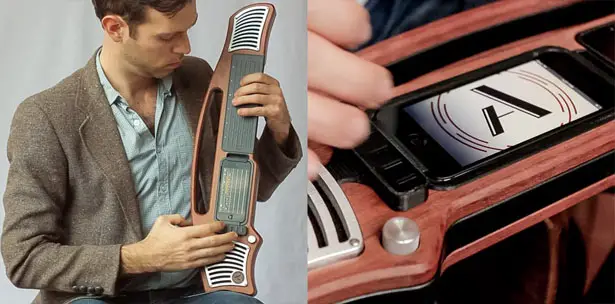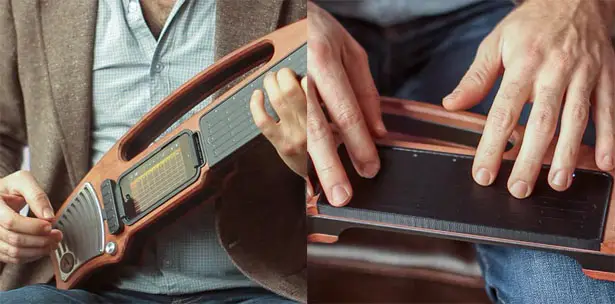 *Some of our stories include affiliate links. If you buy something through one of these links, we may earn an affiliate commission.