Nintendo fans, here's a Switchblade Hub designed specifically to work with Nintendo Switch, it features Bluetooth 5.0, Kick-stand, USB A/C ports, and HDMI output. If you enjoy playing Nintendo Switch, this handheld-hub provides you with multiple functions in one compact device.
During this pandemic, people maintain social distancing, most of us choose to stay at home. Well digital games have become one of our entertainment. Add Switchblade Hub to your collection, it helps make Nintendo Switch a true gaming console. [Pre-Order]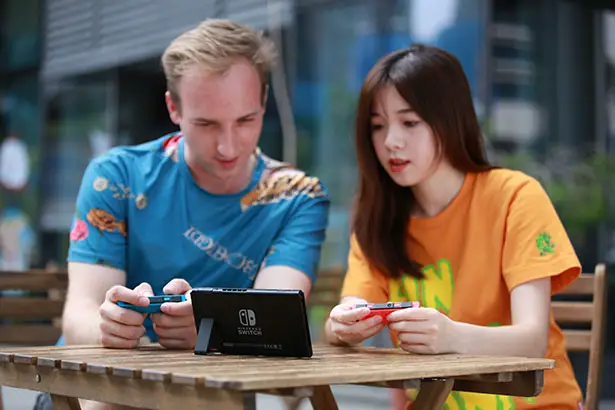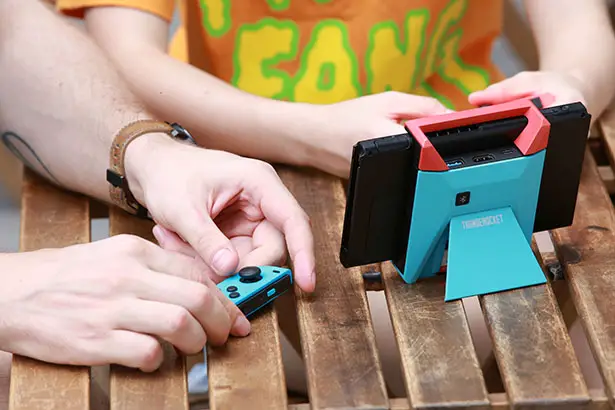 Switchblade Hub allows you to easily tuck your Switch console into a case, grab it safely with zip on. The Bluetooth technology allows for invisible yet stable connection while keeping everything safe in the box. You don't need to carry that enormous dock just to project your games onto the TV, the integrated HDMI output connects your Hub to TV using just one cable.
Nintendo Switch does come with a plastic kickstand, but unfortunately, it's too fragile to endure long-term use. Most gamers would soon find broken parts if they are careless for even just once. Switchblade Hub uses highly bend-resistant material, it is 5x more rigid, giving you one of strongest stands on the market while being completely invisible when folded back. The USB-C port works just like Switch original design, but the additional USB-A port gives you the ability to power extra accessory on-the-go. The frame of Switchblade Hub has been designed to be strong enough to hold Switch yet it stays away from all ports and vents of the original design. No need to stop the game just to change a card. The back panel's grilled surface allows for good air flow even when the accessory is attached on the back. [Pre-Order]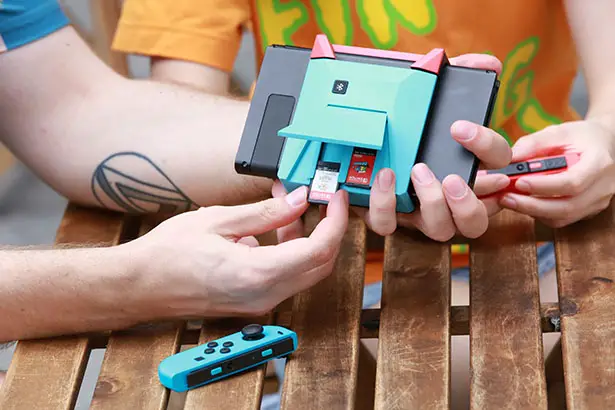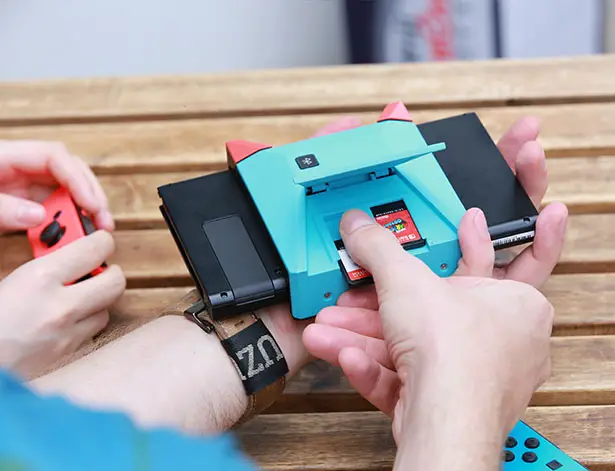 More images of Switchblade Hub – Hand-Held Hub for Nintendo Switch: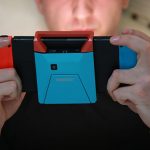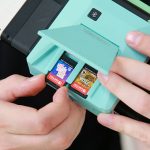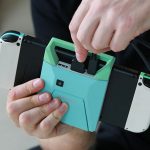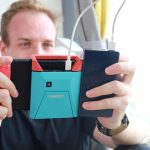 *Some of our stories include affiliate links. If you buy something through one of these links, we may earn an affiliate commission.